Before I discuss how the population system will work, I'd like to talk a little more about the new clouds. Here is a screenshot of the clouds and their shadows: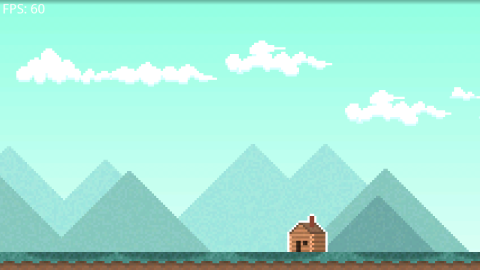 As you can see, the clouds now cast a neat shadow. I think it makes the game feel more atmospheric while you scroll across the plains.
After finishing the functionality of the clouds, I began working on the tree spawns. I plan on making them harder to find, but here are the trees randomly generated across the terrain: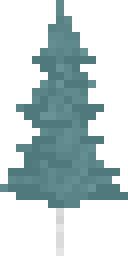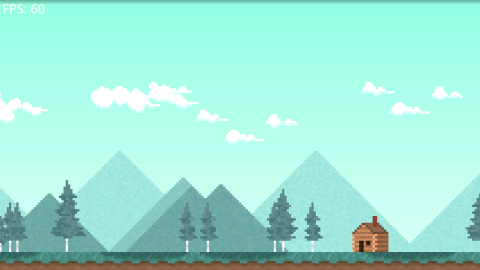 Although this screenshot doesn't show it, you can now select trees for your people to chop down. After selecting a tree, a menu will pop up with options to select.
I now want to show you what the people will look like in VIRGA. They're extremely tiny, so please don't make fun of their height (they have been very sensitive after the plane crash!) Here's a screenshot of them: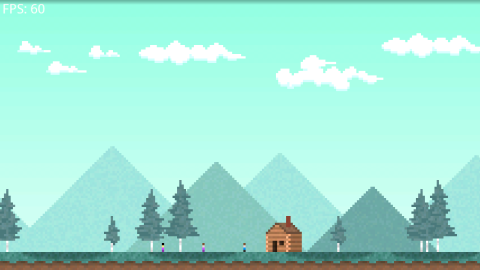 As of now, the people will go anywhere you select on the screen. I plan on adding an options menu that will provide selections such as "chop tree", "mine mineral", or "cancel". Upon selecting your option, they will begin farming for you.
---
That's all for this update, thanks for reading! I hope you have enjoyed the progress updates for VIRGA!