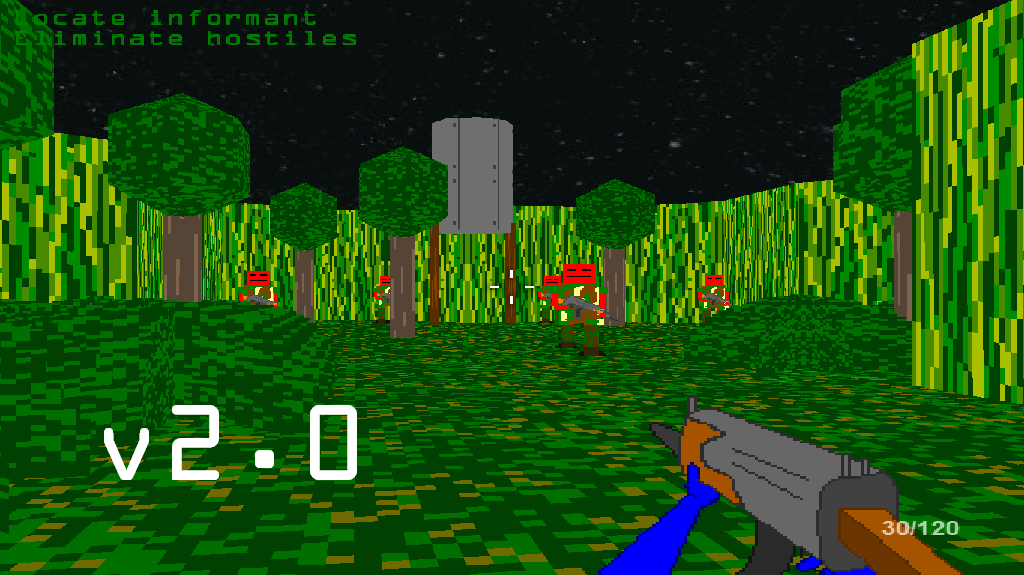 It's been too long, but version 2 is finally here!
Formally version 1.2, this update had such a multitude of changes and additions that 1.2 did not justify it all. Version 2 of First Pixel Shooter adds hours of playtime to the already existing gameplay - a new wave based 'Survival Mode', Time Attack mode, cheats, new guns, new Arena maps, ability to publish custom levels as Arena maps, and much more.

Hopefully all problems have been fixed, though this version may be unstable. Nevertheless, I hope you'll enjoy.