Version 0.1a
Version 0.1a is the first version of Alternate Worlds and is the first stage of alpha testing, the update notes for this version are listed below. Due to the fact that this is the first publicised version of the game, this update only lists the main framework for the base of the game.
Added: Attributes
Added: Character Creation
Added: Building
Added: Crafting
Added: Character Progression
Added: Chat System
Added: Weapons
Added: Armor
Added: Melee Combat
Added: NPCs
Added: Artificial Intelligence
Added: Settlements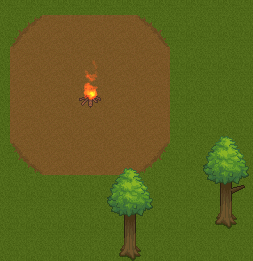 Version 0.2a (Alpha)
Added: Emitters and Particles for SFX
Added: Races (Kindred, Mage, Mutant, Shifter, Spirit, Angel and Daemon)
Added: Basic racial abilities
Added: Upgrading Settlements
Added: Fighting Styles
Added: Secret and alternatives ways to change your characters race
Added: Gathering resources for crafting
Added: Terrain transition
Added: Effects to Mage elements
Added: Added armor for protection
Added: Began implementing racial abilities such as Dark Gifts and Schools of Magic.
Fixed: Artificial Intelligence
Fixed: Combat and Combat Effects (changes to armor piercing and dodging)