Update 1st April 2013
Vader want's you...
to find all Easter eggs on Vjun!
Hello fans of JKA! I have a big anouncement to make: I decided to "release" the mod in the current state as the first "release" - Version 0.3. The filesize of the mod hit 2 gigs, so I'm going near the limit of the maximum filesize on moddb which lead me to that decision. i'll release a full pack part two when another 2 gigs of retexture are finished.
This full pack includes all current retextures I did, with even more goodness added, Taspir and the Tattoine "Merchant" level with the Millenium Falcon. Also all former packs were redone, resulting in a re-retexture of Hoth, Yavin, Blenjeel and Tatooine.

Also I will release the two new levels as seperate packs aswell this week.
Here are some screenshots showing some examples of the retexture. Please look at them in full resolution otherwise the differences are not as clear.
Hoth retexture comparison: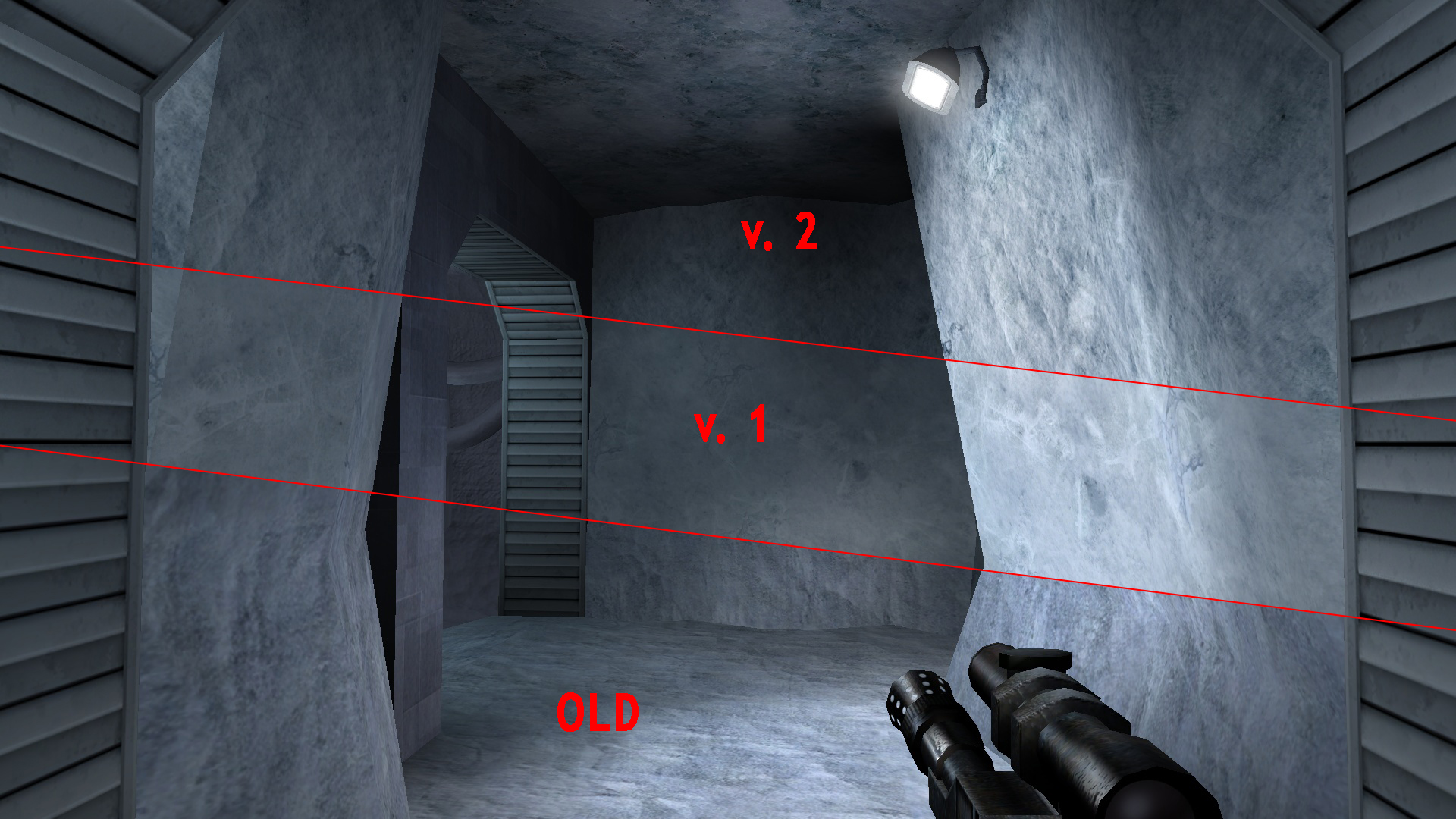 Vjun: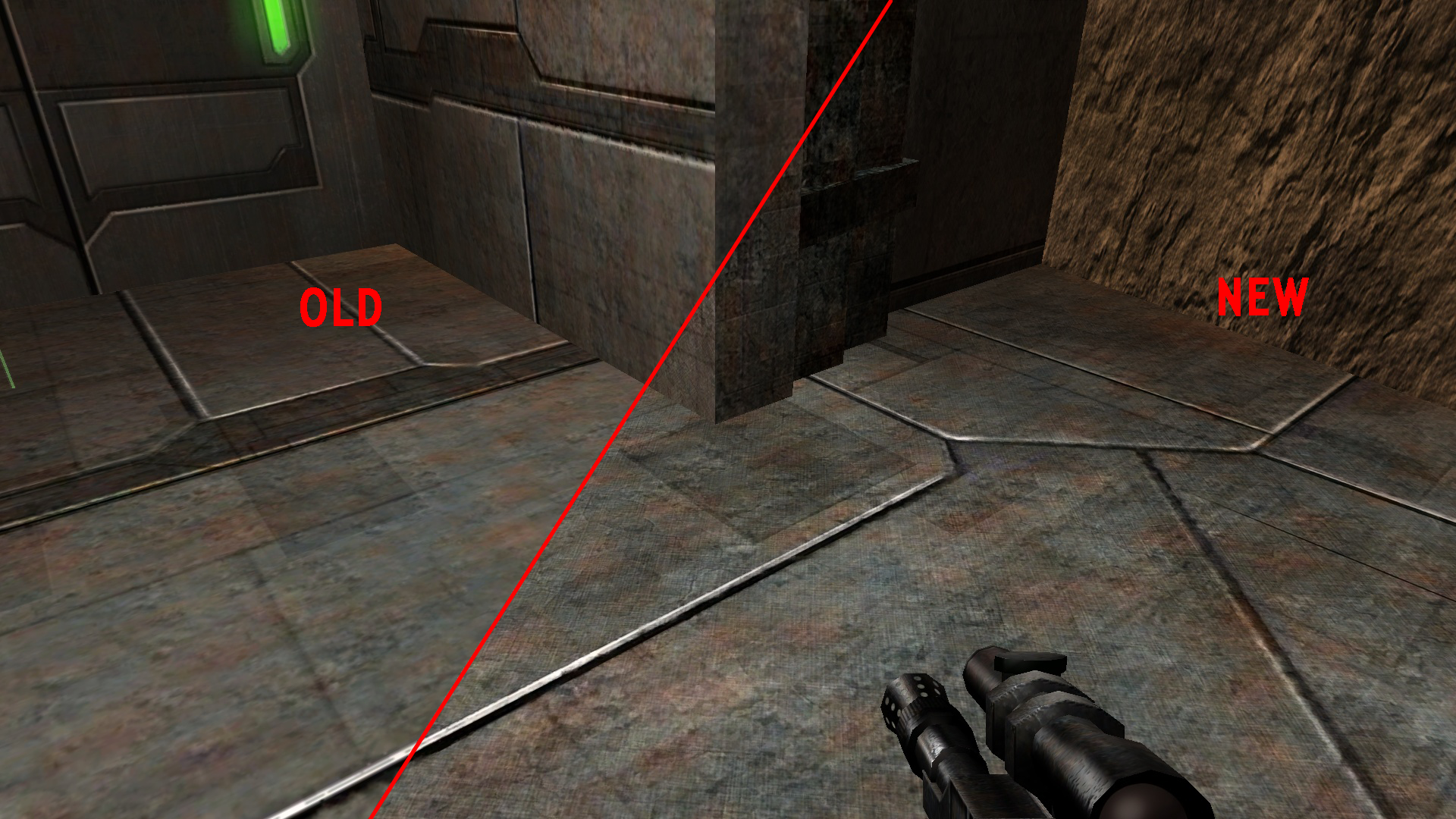 Merhant Level Retexture: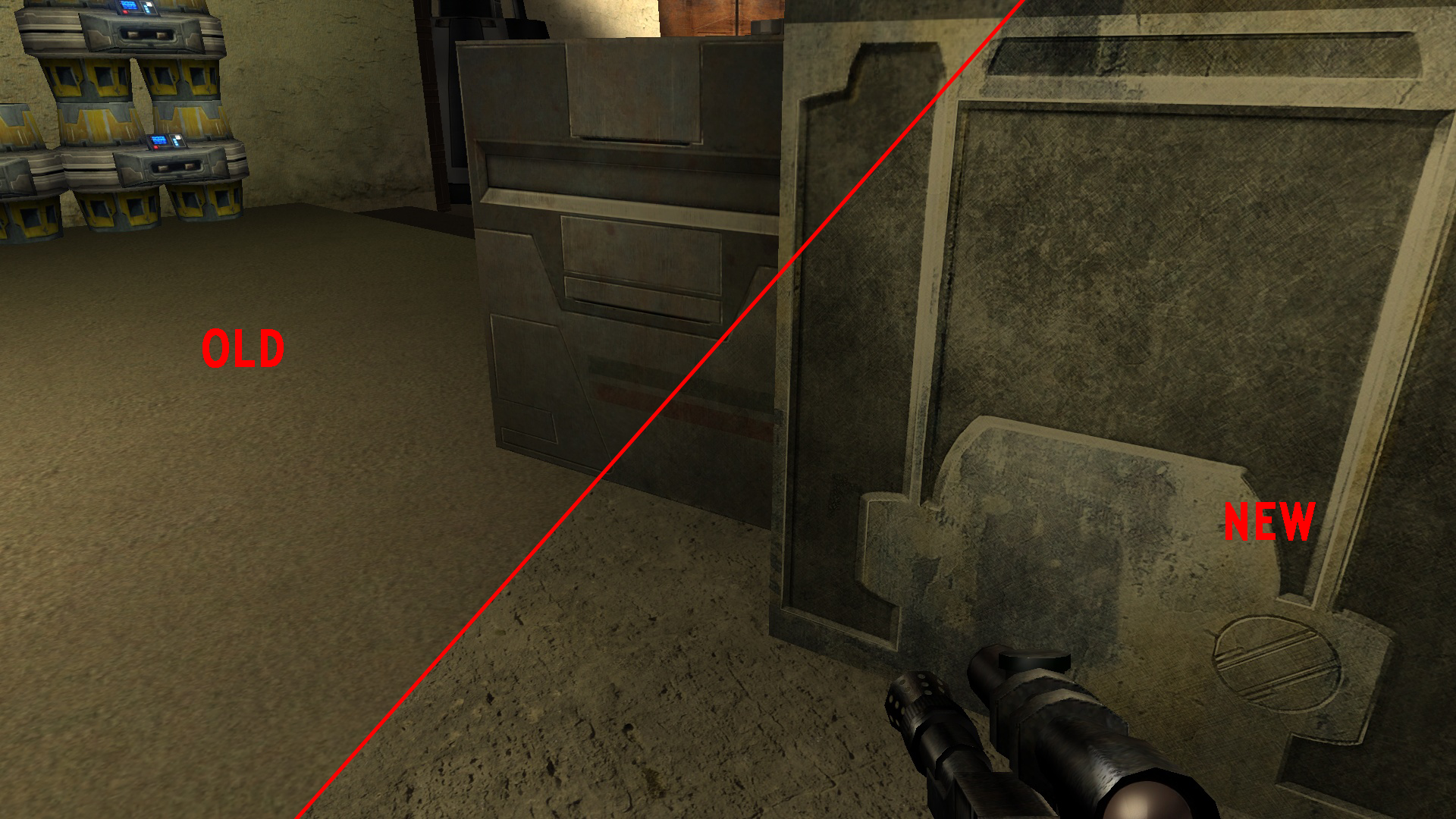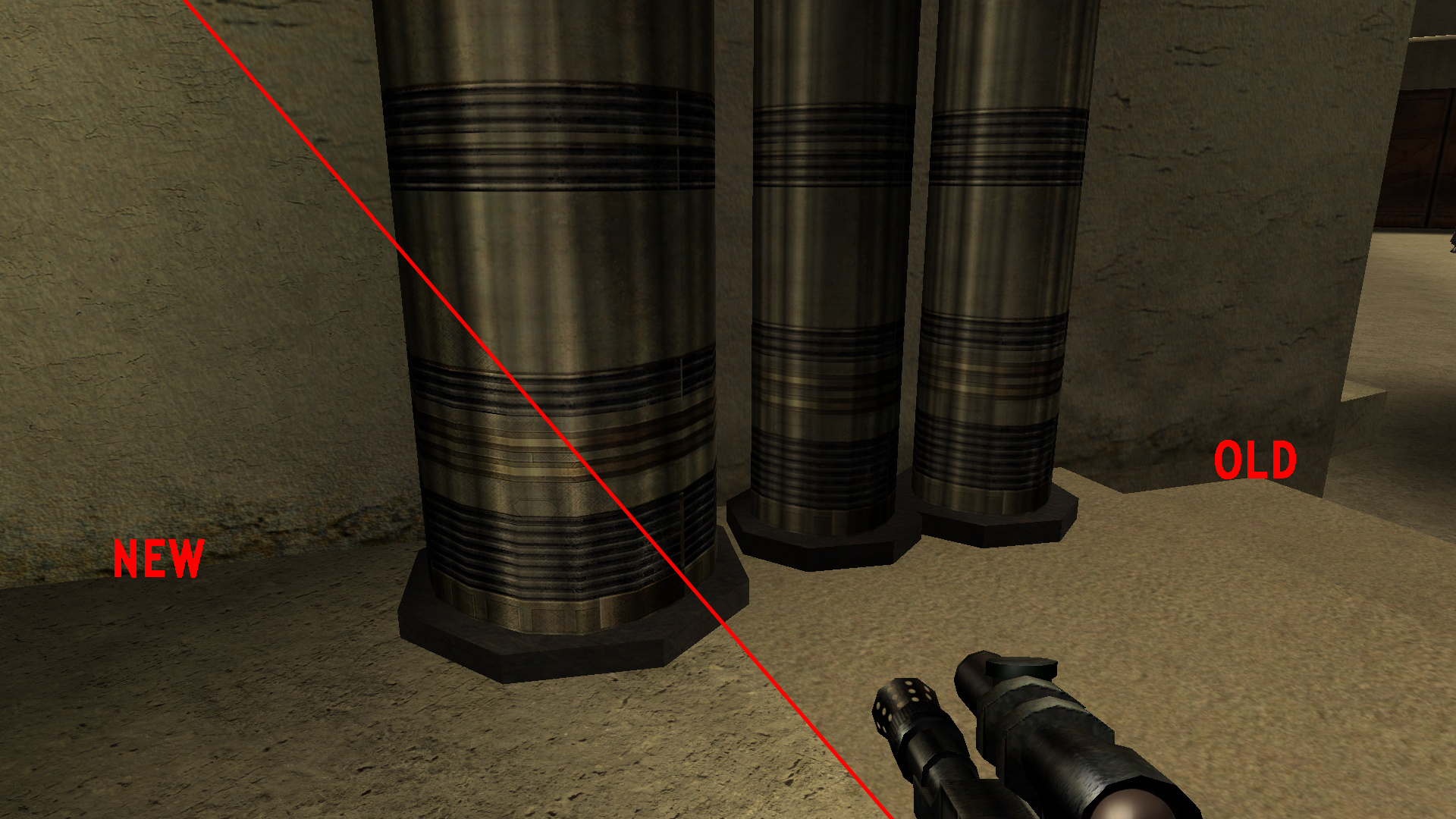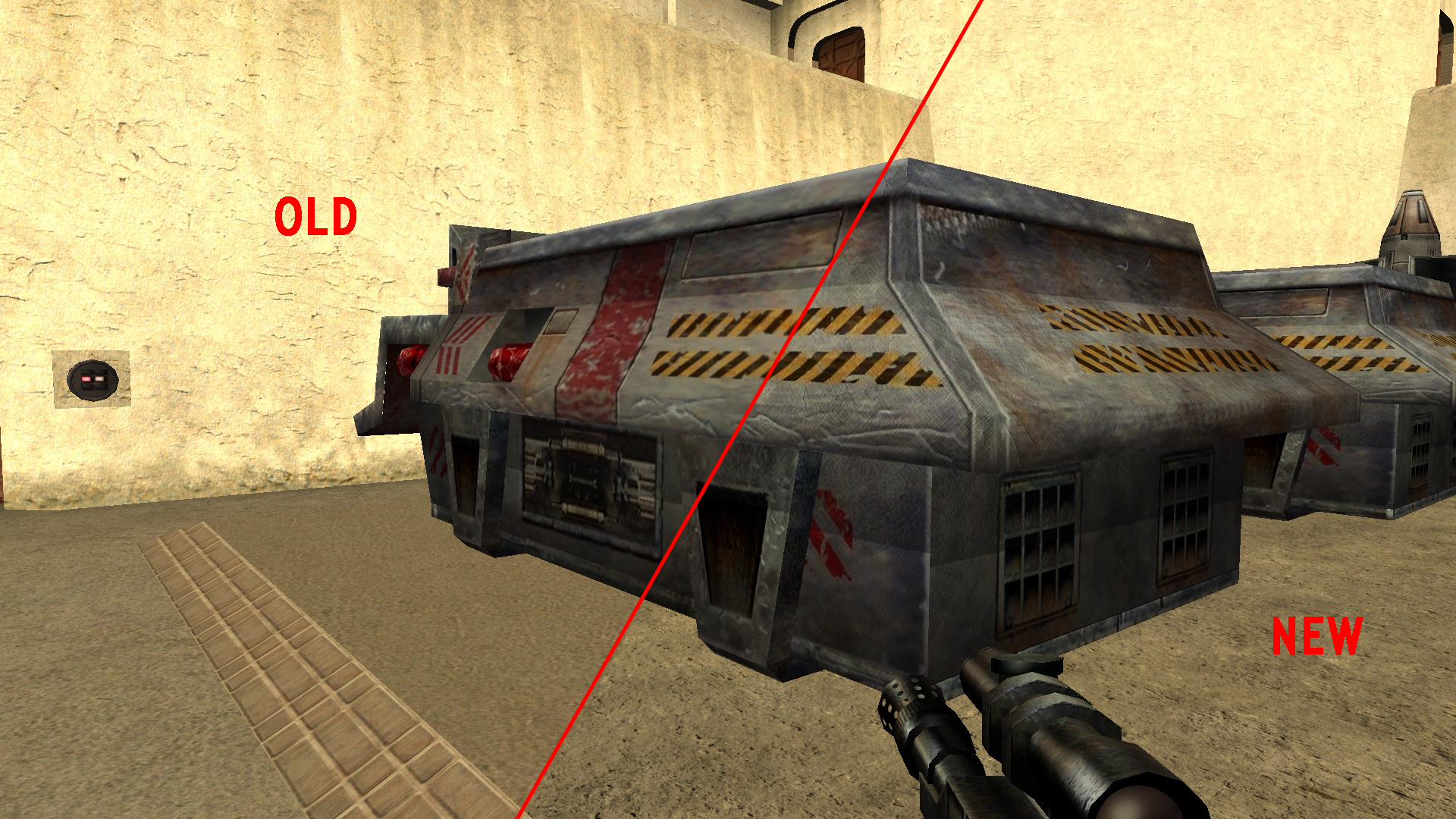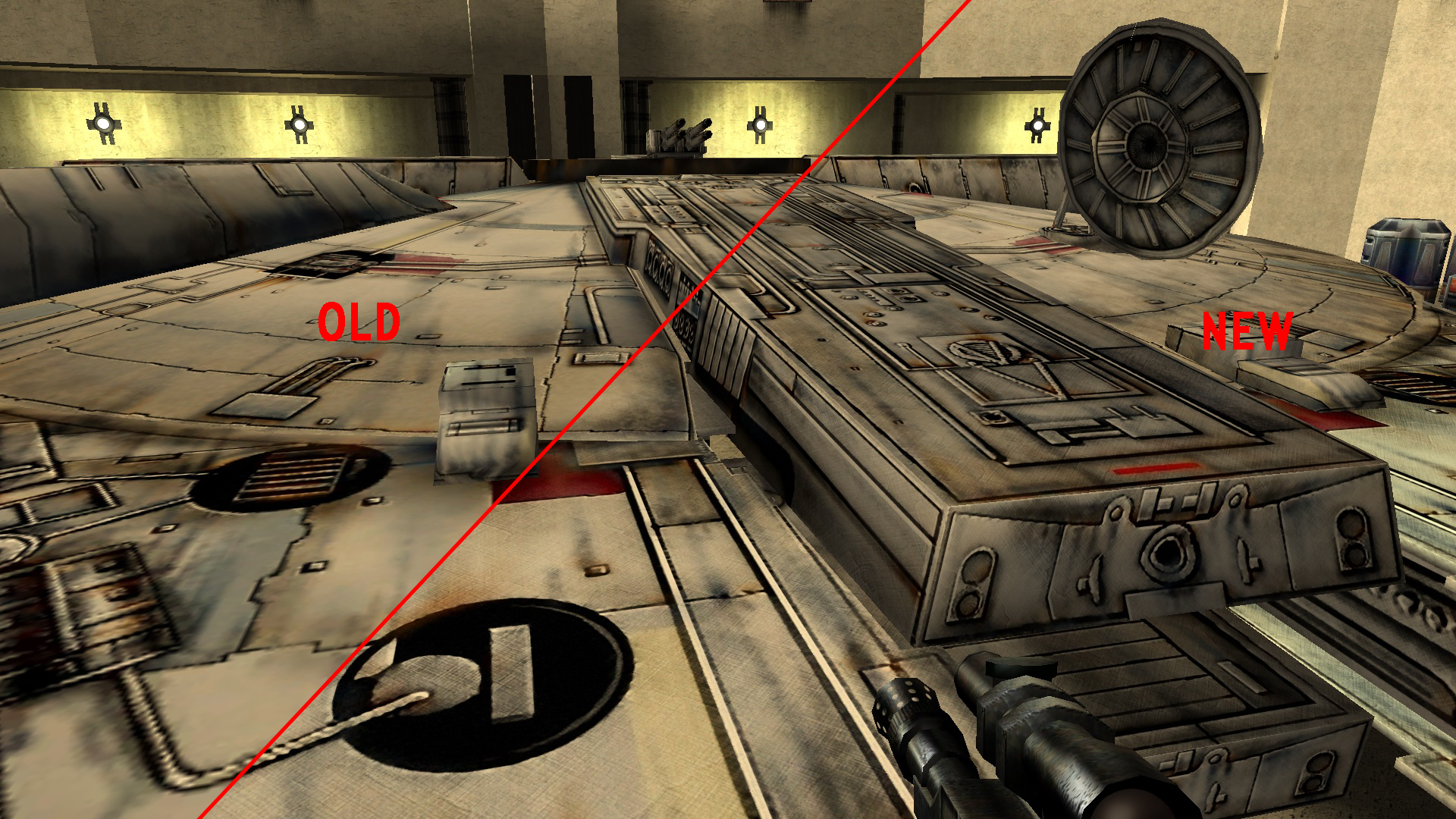 some more pics of new hoth: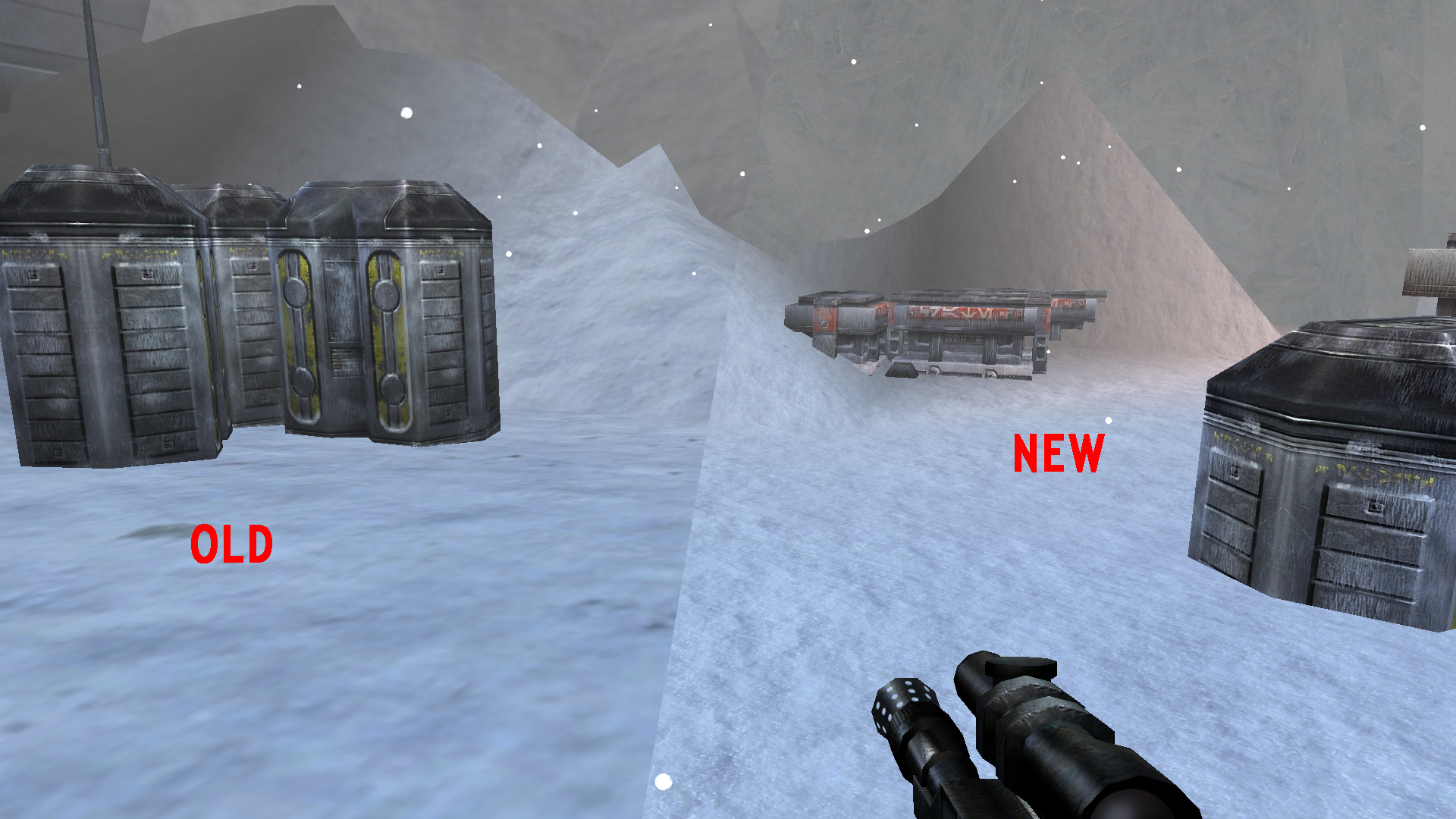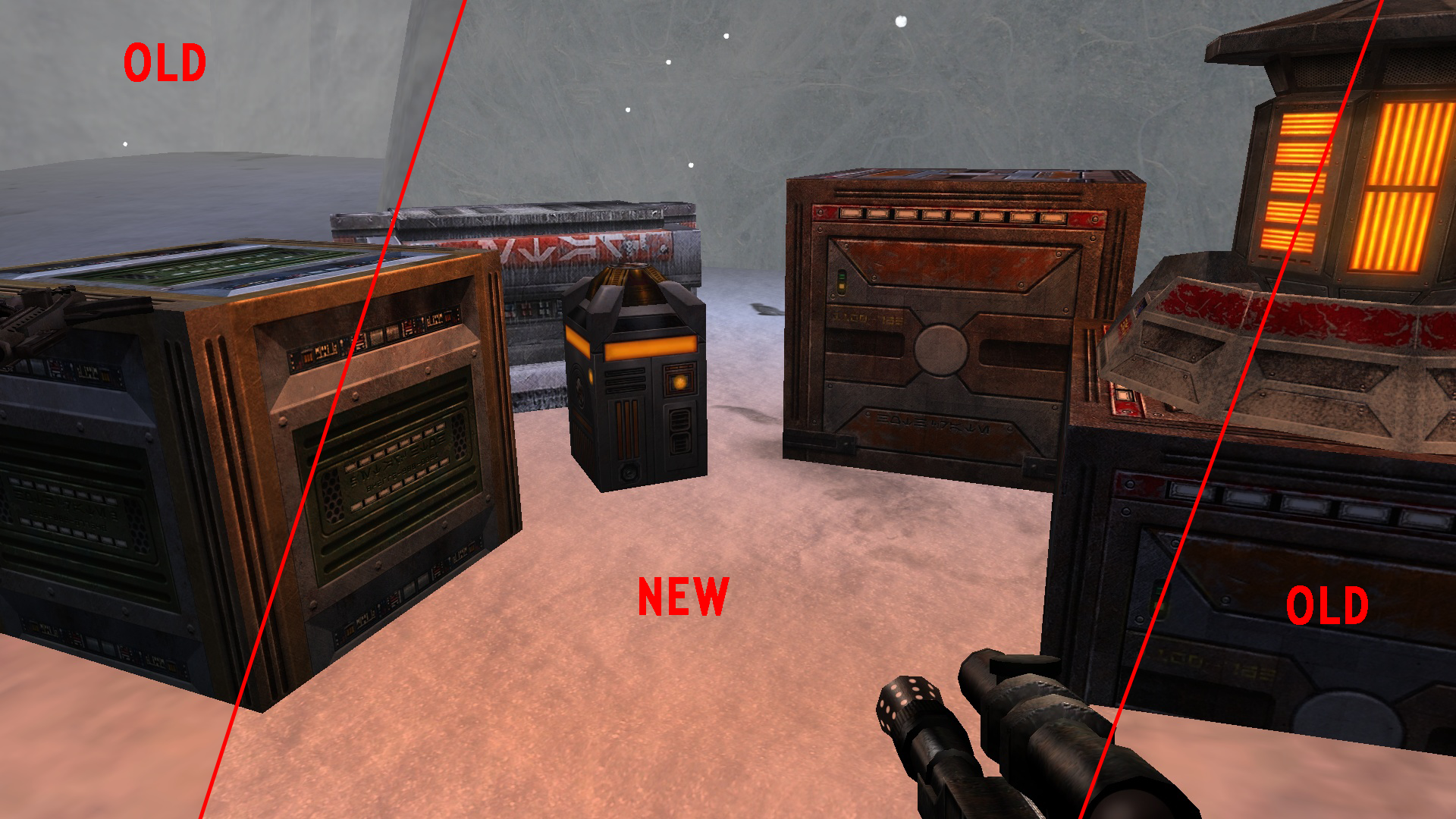 Yavin re-retexture: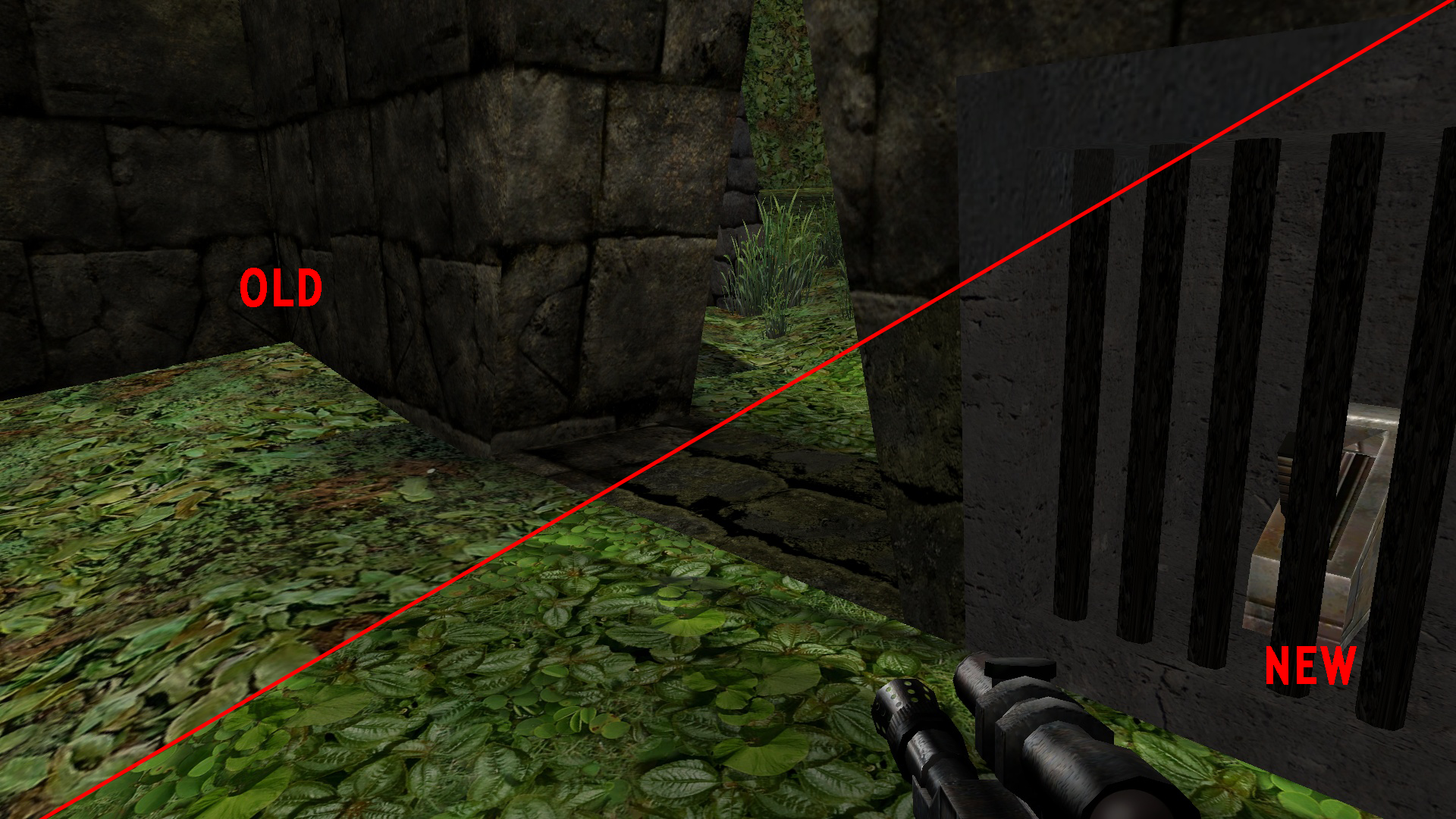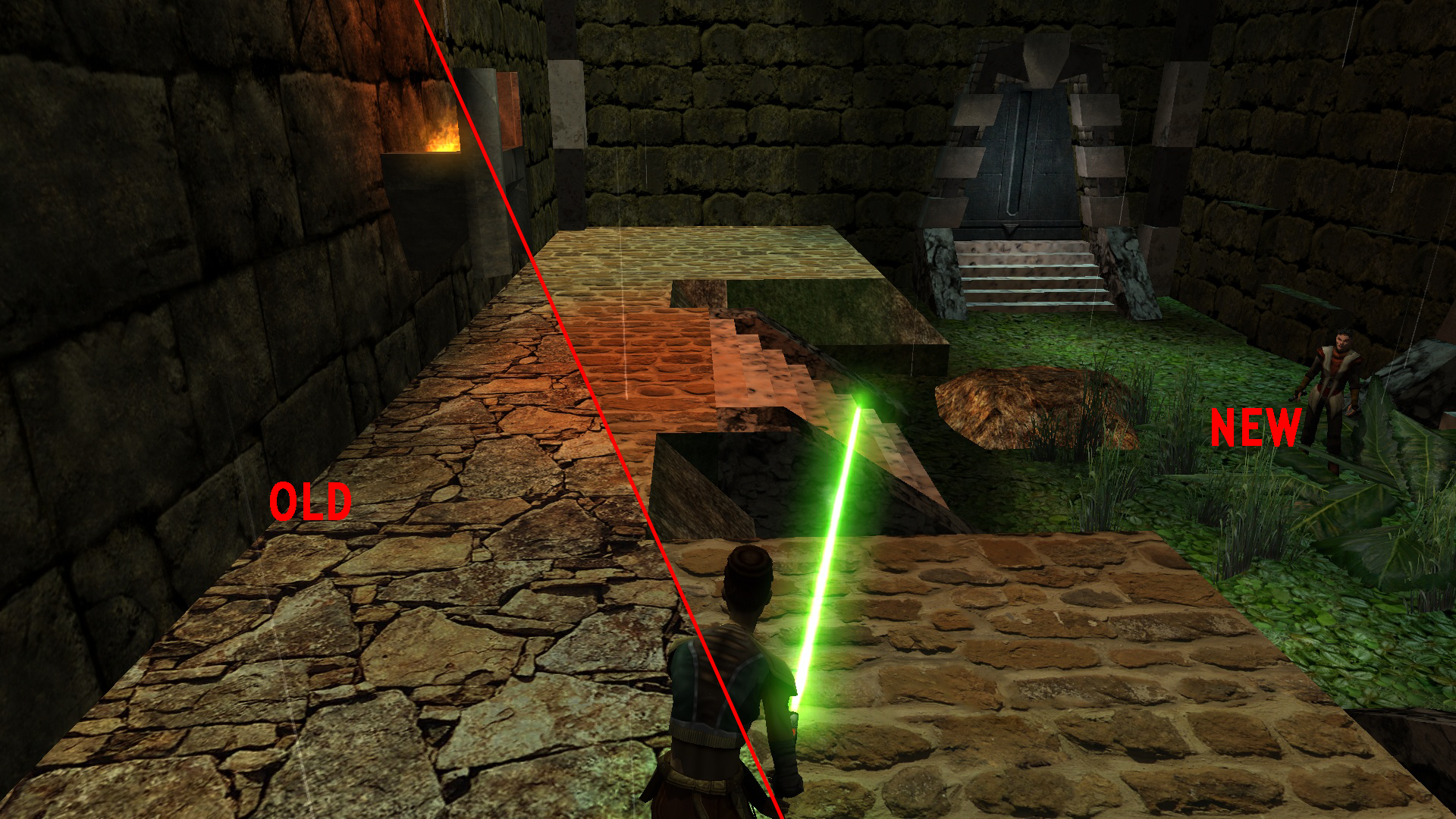 Some more screenshots will be added soon!
Please download the new pack as soon as it's authorized for download and install it by unzipping it to >your JKA directory</gamedata/base

IMPORTANT! If you already have other packs of my mod installed please delete them! this ensures every texture will be displayed properly.
I wish you all a nice weekend!
Please follow my mod for further updates!!
As always I want to point out that feedback helps a lot in improving this mod even further!
The Jedi Academy Texture Overhaul
Have fun!!
Mr.Zz