Obscure Worlds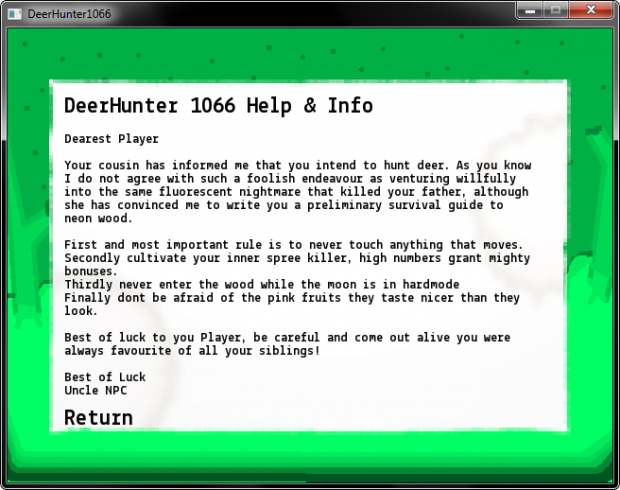 Update Version 1.27
Whats new?
(Not much)
New Help screen as seen above,
Highscores will now default name "Player" if no name is input.
And as usual the standalone download version has support for mac & linux.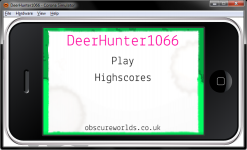 So what is that image above?
There is something big and deer flavored coming all of your collective directions soon, hopefully will have in a month or two release of a special enhanced mobile version with improvements to animations and the menus made to work a little better on the mobile. Nightmode and one or two of the other mutators won't be available in the first version, but I'm hoping to get them working and in later versions.
Sorry to say I don't have much more to say other than be sure to have an explore of my new and shiny website at obscureworlds.co.uk and I truly hope to have more things to show off soon.
Thankyou to all the people who have tried the game and commented or watched.
As always have a great day, a fantastic week and thanks for taking interest in my work.
Was this update worth something to you? Why not leave a few coins here? Every donation of any size helps to polish and complete content and allows me to work more frequently!