The new Alpha version v0.26 brings new stuff. The primary goal over the next time is make the game more unique and exciting. That means adding new content, like new enemies, new items and also improving the graphics and animations. Let's see some details:

New enemies, with different attack patterns. Watch out, some of them explode when you destroy them! :)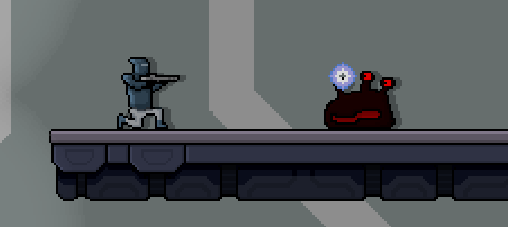 If you hit an enemy, it now blinks briefly and gives a visual feedback! So you don't have to rely on the hit sound and can listen to some music while playing!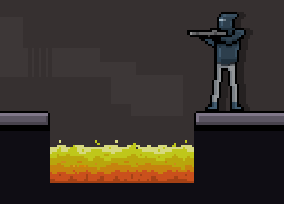 The lava traps got a new animation and looks now deadlier than before!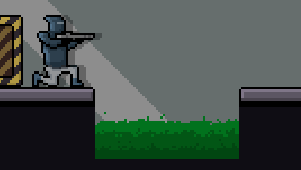 Same for the acid traps! Watch out for those!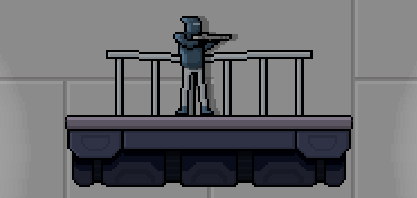 Also I'm constantly trying to improve the visuals of the game. This patch I created some railings, to make each room look more unique. They don't affect the gameplay itself.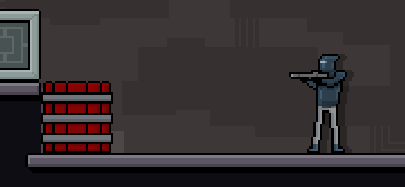 And of course explosives. Every game should have some of those! :)
Here is a complete list of the changelog:
changes:
- seven new enemies
- new shadow for player, enemies and items
- water mines now explode when touched or hit
- reworked size item, bullets now become way bigger
- enemies now blink when u hit them
- replaced a lot of sounds
- muzzleflash now only for some weapons
- rare golden credit can be found in boxes
- slot machines appear more mixed up
- shop item price is red, if you cant afford it
new sounds:
- grenade launcher
- shotgun
- tesla gun
- explosion
- fire trap
- gas trap
- next stage
- slot machine
- box hit
- revive
updated graphics:
- doors
- lifesteal item
- laser lifespan item
- magnet item
- crit chance item
- spaceship
- difficulties
new animations:
- explosion
- poison trap
- lava trap
balance:
- grenade launcher more damage
- tesla gun now lasts longer
- higher attack speed for assault rifle
- gas of gas-enemy lasts longer
fixed bugs:
- boxes not taking damage
- explosion damaging yourself
- no muzzleflash for shooting up
- bullets were flying through walls
- same boss multiple times a game
- some traps/enemies still moving while paused