Update 8.7. Search in recipes, Ferrets in the forest, fixed annoying bugs
---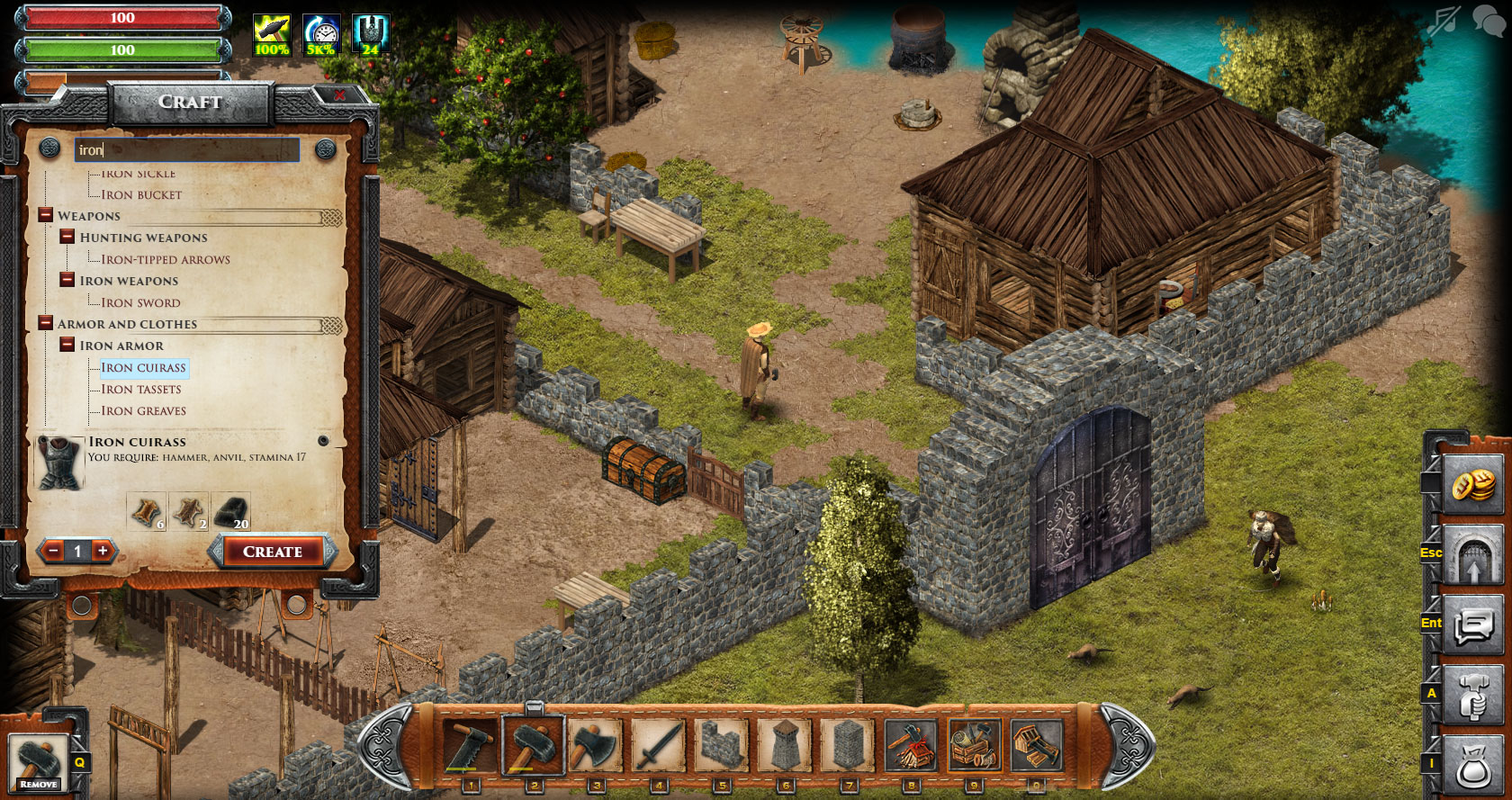 In this update we have fixed a large number of annoying bugs: unswitched the demolition mode, repeated gathering of resources and others. Added search through the list of recipes for crafts and building. Ferrets are now live in the woods. The full list of updates, see below.
In order to join the other players, you need to buy one of the Early Access bundles on our website.
Improvements and fixes 0.8.7
Now you can search by recipe name in the craft and construction lists.
Ferrets are now live in the woods.
Implemented the possibility to set icons of recipes on the belt.
Changed operation items that are installed on the belt. Now, if the item is lost - it is no longer leads to complete disappearance of the icons on the belt and do not need to be reset. But the current icons will have to replace with new ones.
Remade system corpses names for animals in order to facilitate localization.
Fixed appearance of the menu of the world objects only from the second pressing.
Fixed errors when titles not displayed correctly.
Fixed a bug due to which drop-down items that do not have enough space in your inventory does not disappear from the ground. Objects with this error will disappear in time.
Fixed a bug due to which after use arcane - attacks do not work on animals.
Fixed a bug due to which it was possible to gather resources many times or with several players at once.
Fixed a bug due to which after the revival could remain bleeding.
Fixed a bug due to which the demolition of buildings and the repair mode is not switched off.
Updated the internal interface library.
Updated library for displaying characters and animals.