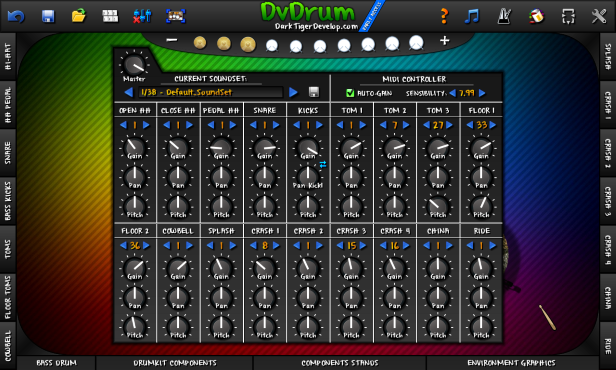 Changelog:
Big Performance Boost From New Compiler!
Every Last Small Delay Should Be Removed Now!
Optimization of Memory Usage by 30%!
Fixed Sounds Playback Bug, It Sounds More Realistic Now!
Improved Sounds Quality!
Added Master Gain Control on Mixer
Improved External Scripts Compatibility
Fixed a Joystick Detection Bug
Fixed a Memory Issue on Base Loader
Fixed Other Small Bugs
Have Rockin Fun!
\m/__(- . -)__\m/