At last, this supposed tabletop simulator has a table on which to play. Thanks go to the user Ulf at opengameart for the model.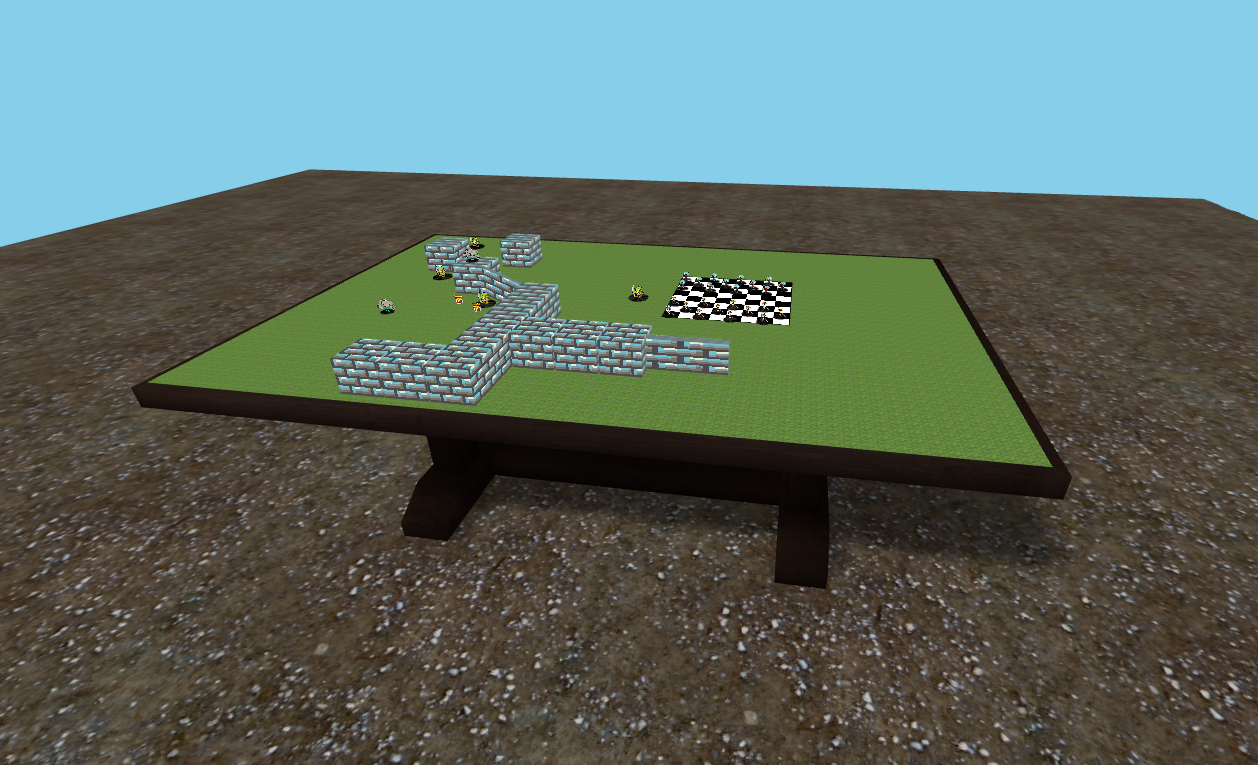 Mobile UI
To go with it, a more responsive UI makes the app easy to use, even on phones and tablets. You can play on pretty much anything with a modern web browser. Take a look at the tabletop and try out the new UI at sandbox.3d10.net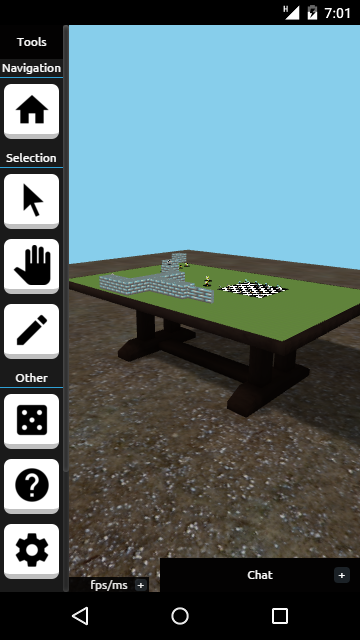 Better and More Stable Graphics
This update also comes with a host of minor improvements to the tabletop. AA is enabled by default, and a pesky bug in the texture shader has been squashed. Below you can see how the shader wouldn't render the textures that were behind the object. The grass texture of the tabletop would show right through the checkerboard.
Old Shader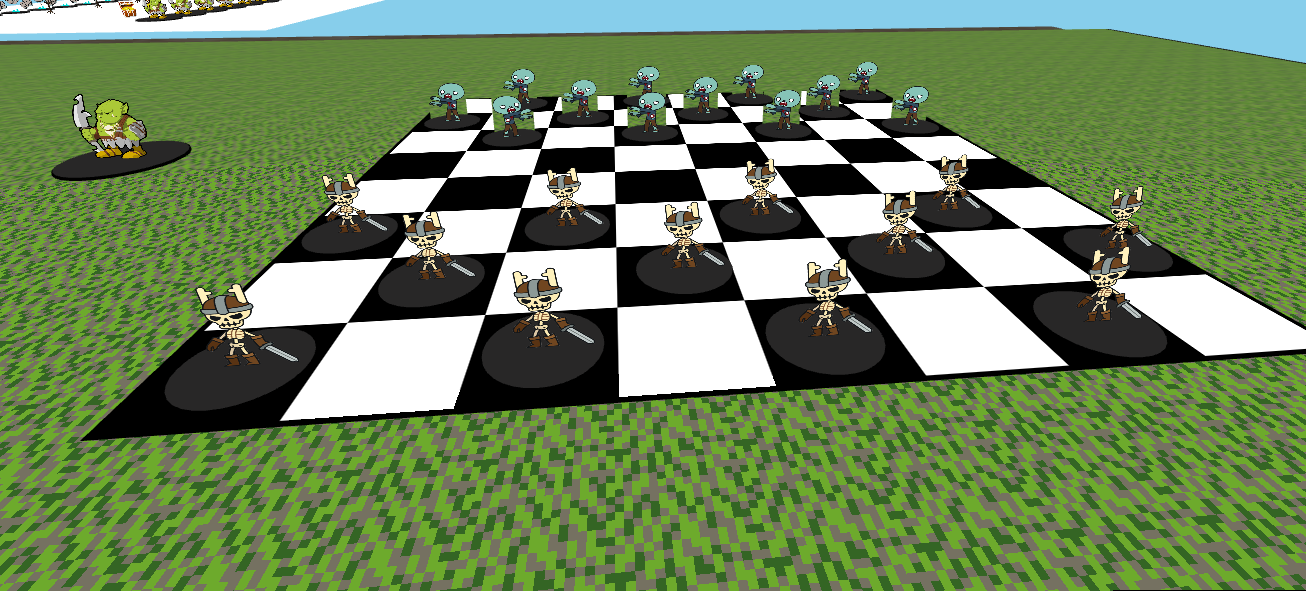 New Shader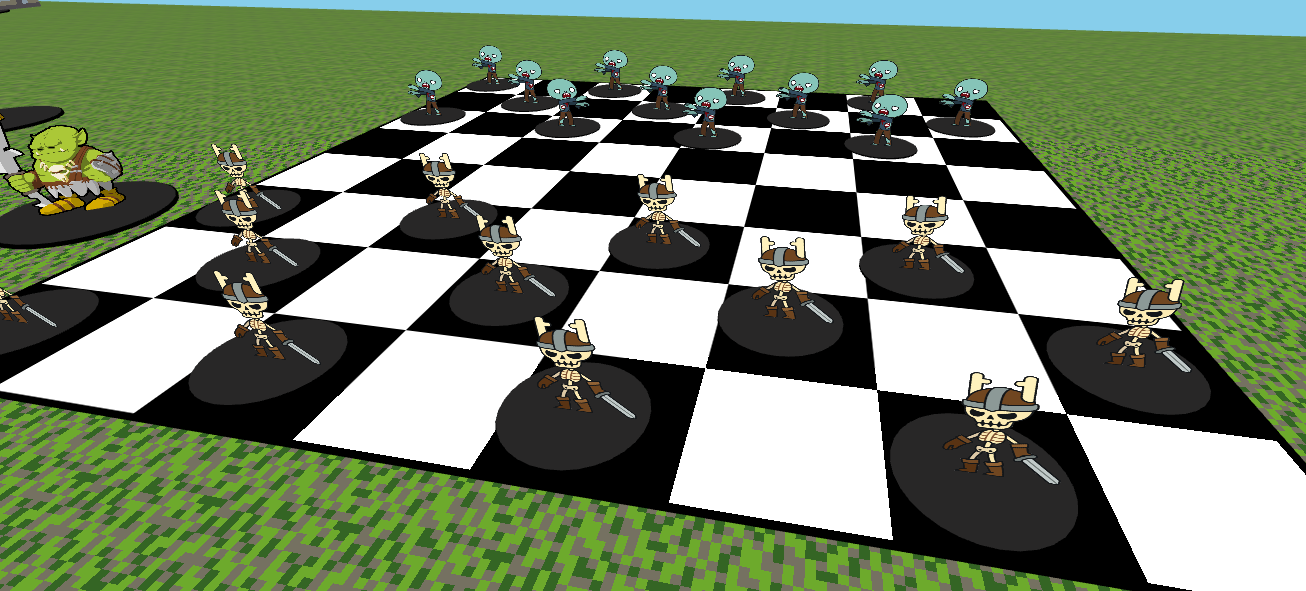 New Settings
To go with these graphical improvements, a few new settings have been added to make the tabletop easier to use. A grid and options to snap units to the grid have been added. The option to hide the spawn zone is available to cut down on clutter while playing.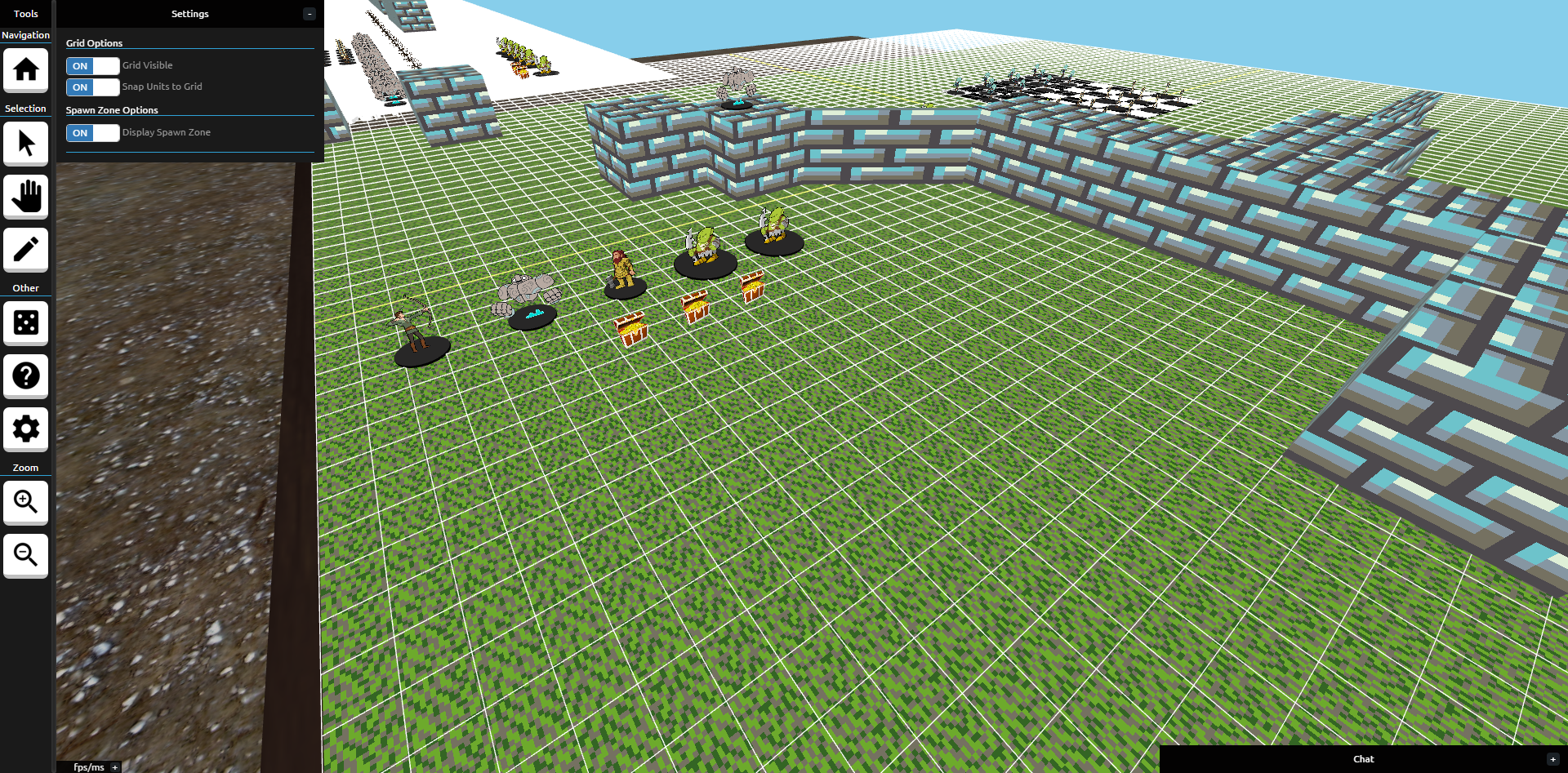 For a bit of fun I set up a stress test with about 1000 units. On my 5 year old desktop it managed 30fps.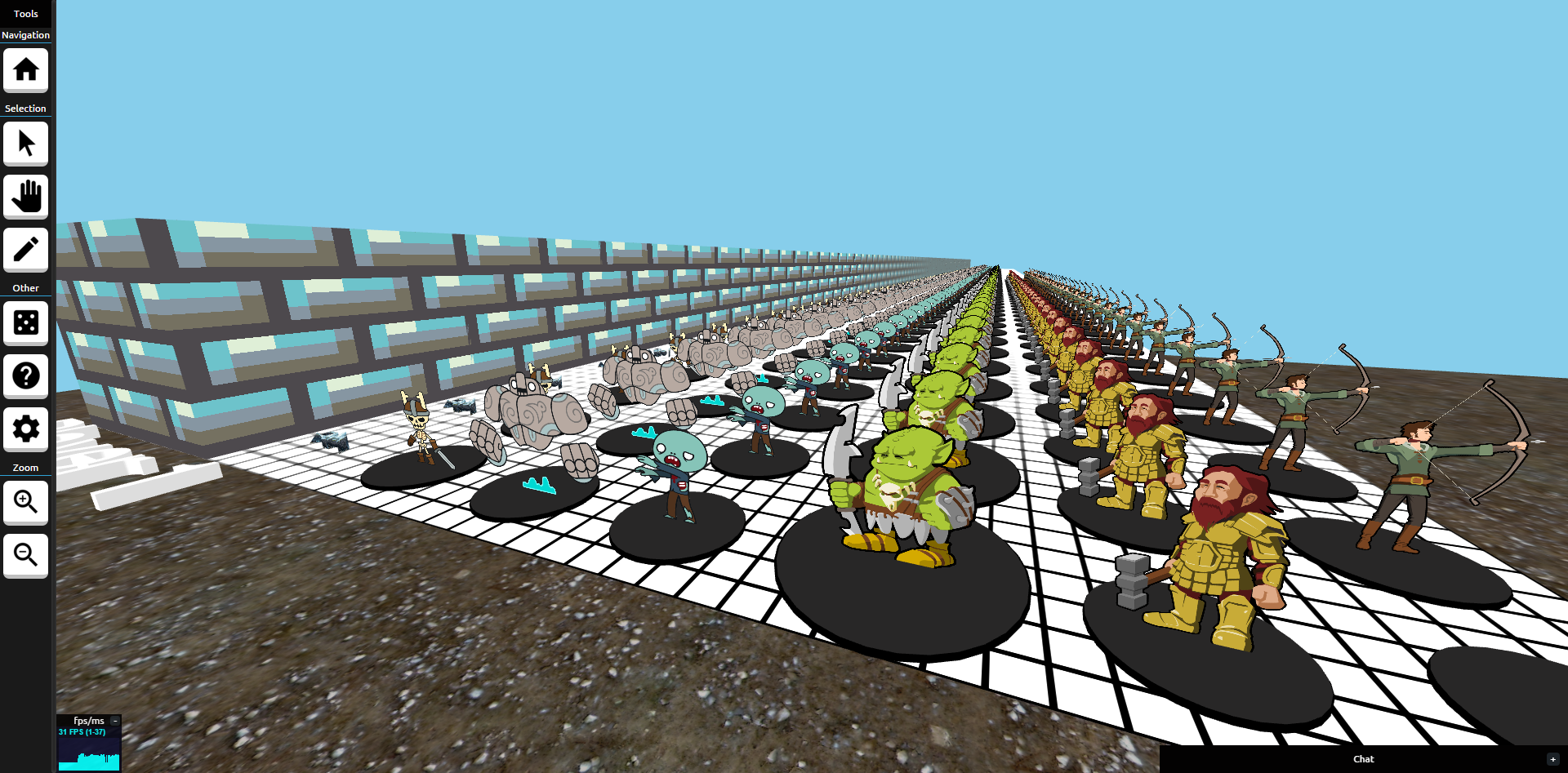 Come give the tabletop a try and make sure to leave feedback.
---