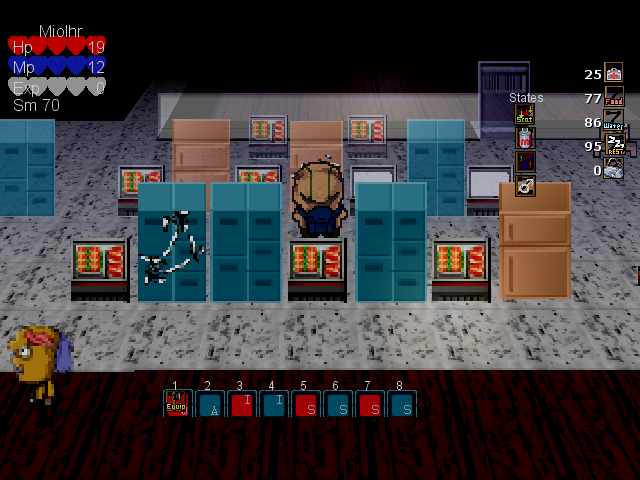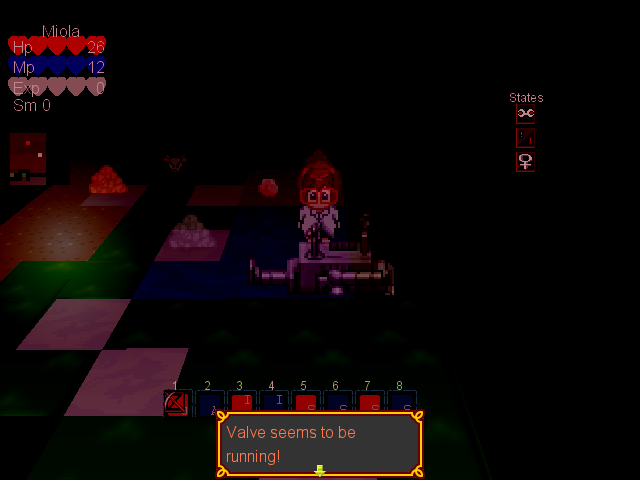 New Character designs for Boy and Girl Main Characters!
(Outfit Cards are to be updated to fit these soon)


Contact damage is now avoidable!
(Wearing clothing can now help you avoid contact damage from enemies)

Head damage(State) probability added to game!
(this reduces Health down to 5% for a small time)

Chance Situations rebalanced!
(chances of fishing spot appearing, cut from climbing through window)

Knock-back added to all Basic Skills!
(Dazes and knocks back enemy 1 step)

Fixed Hide Skill!
(No longer reduces Health)

Mini Maps Added for Outside locations!

Bleeding (Status) Update!
(Higher chance of bleeding when shot or hit with sharp Weapons)


Enemy Aggro Update!
(Aggro Nights!-Double Z Type Health, Special and Defense for a small time)


Sprain Arm and Leg Status Updated!
(Depending on what weapon or enemy attack is used these Status can happen)
Sprain Arm-Disables Punching-Type skills, Reduce Def/SDef and Accuracy!
Leg Sprain-Disables Kicking-Type Skills, Dod/CAS and Accuracy!


New Safe Doors added to safe houses 99% Protection!
(When Biome powered Auto-Safe door works)


First 3 Intermediate-Skills linked to Crafting Rank!
Trainer (Home Craft)
Team Heal (Health n Rest)
Repairmen (Weapon n Repair)


Communication Device Added and Updated!
(Allows Trade, Quest Turn-Ins and more)


Collection Updated!

Rebalanced Animal-Type Enemies!
(No longer elemental type)

One and Two Handed Weapons Icons added!
and more minor fixes.