Hi all!
It has been half a year ago, when i have last informed you about the game "Until Im Gone". And since a half of a year is quite a big amount of "time", and many things could (and did :-) ) happen from then, I think it is a good idea to give you some up-to-date info, what do you say?
First of all, i want to say, that it is impossible to cover all the things that happened or to go more depth even in the ones i will mention, so if you are interested I think it will be better for you to check the website of the project itself. And if you dont know what UIG is, and you will not be satisfied with the fact that it is:...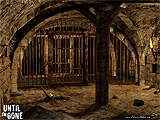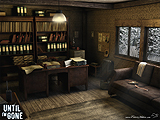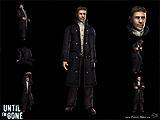 FREEWARE 2.5D 3rd person point-and-click adventure game with horror elements and a psychological subtext. It takes place in a small mountain village covered with snow at Christmas time. The main hero is forced by his lady-friend to visit Pitfall Mountain. Soon after he arrives, the village is cut off from the outside world due to a huge snowstorm, and Nathan, who forced to stay until the storm blows over, unwittingly starts to reveal the tiny secrets of this picturesque village...
...You can also check the web on: www.farawaystudios.com
For those who are quite familiar with the project, lets move on:
Yes, as you can see, we had released new "full-valued" screenshots from the project. These are the ones we did not ever show anywhere else, not even in an interview, and they were also not part of any exclusive materials on any website- simply brand new screenshots! If you wanna see their fullsized versions or really "ingame" versions with a character on them with an interface even, check the website www.farawaystudios.com .
-Also I would like to inform you, that the project has been delayed to year 2008. For in detail described reasons read this:
*Reasons behind the delay*
-We had taken part in ADOC 2007 (alias Adventure Developers Online Conference 2007) last autumn , where you could ask us any questions, and you had received an answer in 1-2 minutes... For this special event we had also released new (but this time "development") screens, which you probably also did not see yet. For more info and the dev screens, check the website (news sections, section "old")
-We had also prepared new Polls to let you give us more feedback, check the "Polls" section on our web.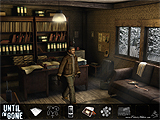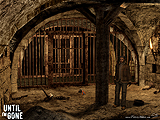 -In the "old" news section you will now find information about the progress of the game. Each chapter is there described in more detail talking about the progress. And even that the information there are now quite out of date (you have to scroll down few times to get to them), if you wanna get a picture hows it looking (ok, looked) you now have a great opportunity!
-And what more... Well tons of more! :-) (If you do not visit our website periodically). We have more info overall (than we had last time), we have music, voice-acting, language translation examples (download section of the web). BTW talking about languages, the game is beeing translated now into 16 world languages! Czech, English, French, German, Russian, Hungarian, Slovak, Italian, Spanish, Portuguese, Swedish, Norwegian, Greek, Polish, Danish and Dutch! You can also download wallpapers and much more.
I hope that I had pleased a little all your curiosity and questions about the project. If you would like to know anything else, feel free to contact us, here or via email, that doesn't matter... oh and look forward to the ONE and FINAL- 2008!
Faraway Studios
www.farawaystudios.com