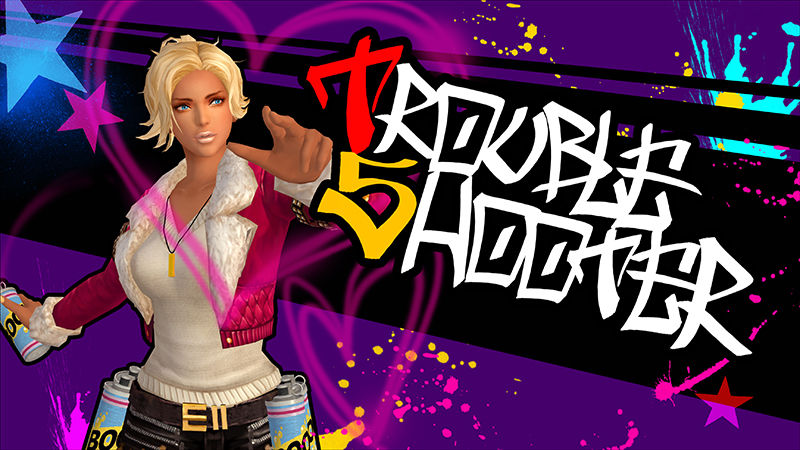 Hello everybody~! Here comes DandyLion's development log!

( Oh, first of all, I would like to ask you for deep understanding on my rough expressions if any as I'm not used to use English fluently yet. )
In previous article, We've show you a various battle stage of Valhalla city.
( Let's check out troubleshooter's stages! )
This is not the end. We agree that enough quantity of battle stage is important part of our game. But the quality of stage is also considerable part.
There were lots of things to do. But we couldn't stop to improve the stages. At that time all of the stages were just set of light and building. To be frank with you, it was hard to say a field or stage.
As our understanding of OGRE3D engine is getting deeper, a strong desire for better graphic quality has came.
---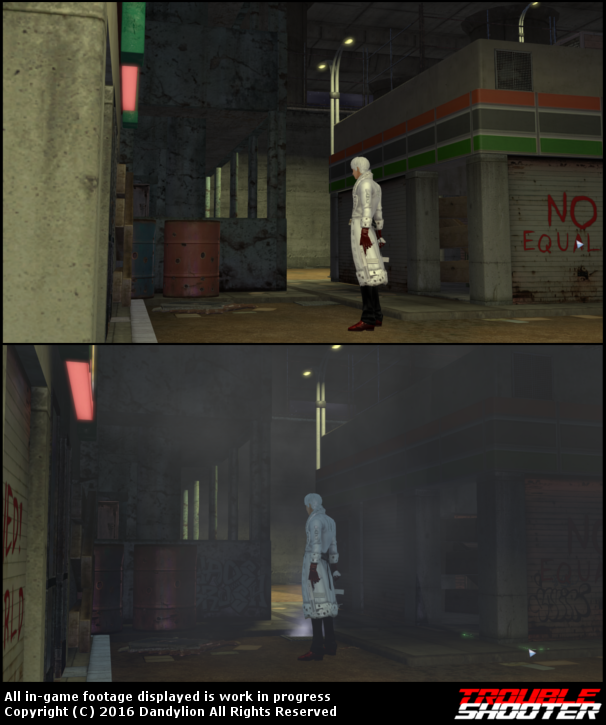 As we can control various effects, the Alley street now has a fog.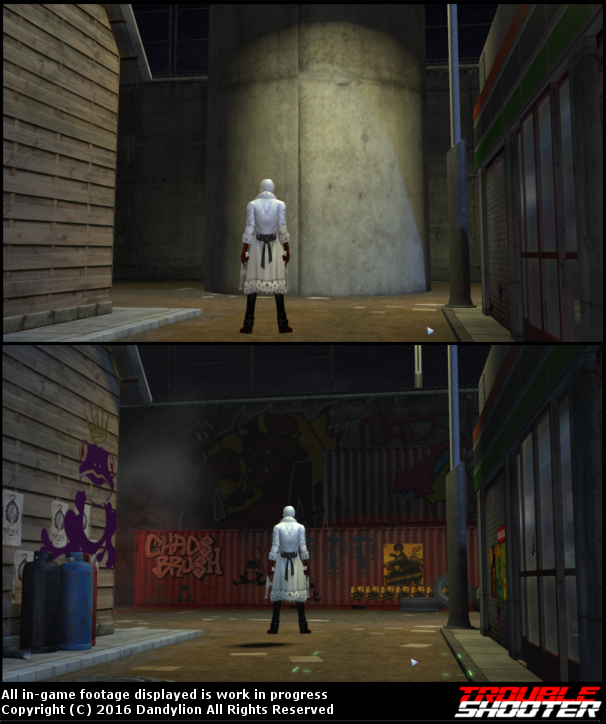 As we have many objects, empty street turns to dark and obscure alley.
As each character has his or her own background story, its representative objects became a part of stages.
---
At last battle field now looks like below.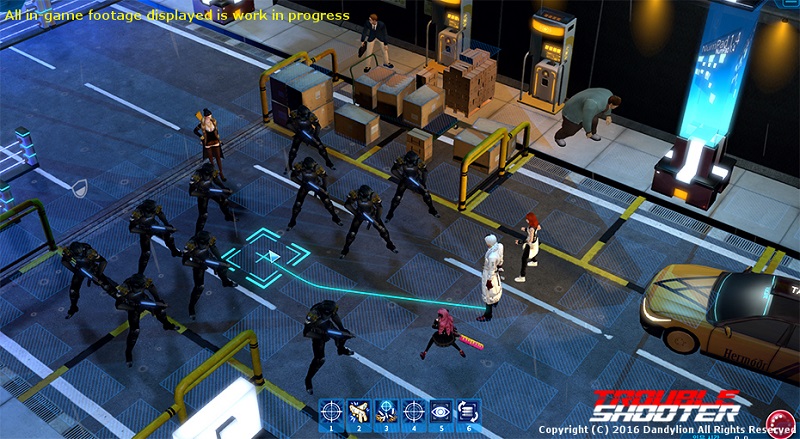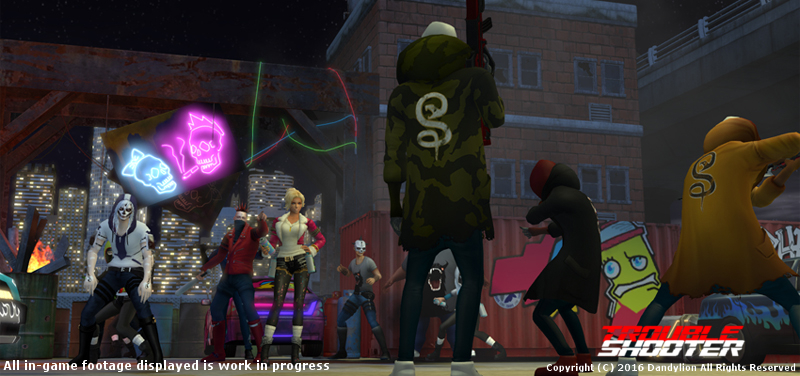 Improving background graphic quality has not ended. We'll improve graphic quality until release date again and again.
---
Troubleshooter is PC online platform game and supports both single and multi play. What play type you take, you can meet other troubleshooter in Valhalla square. All the social activity such as communicating, trading, organizing a team take place here.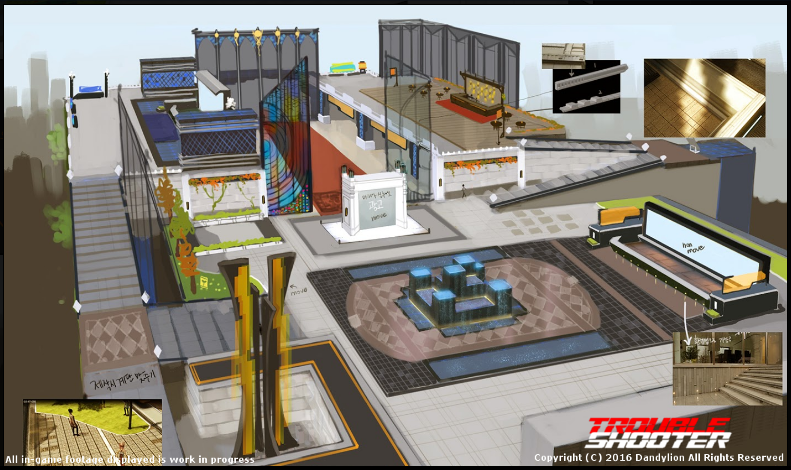 The Valhalla square is work in progress. We're happily working for show you a real Valhalla square in near future.
---
That's all for now. Thank you for reading this article.
Here's our twitter!
...
..
.
We've passed Steam greenlight! Here is our Steam community!