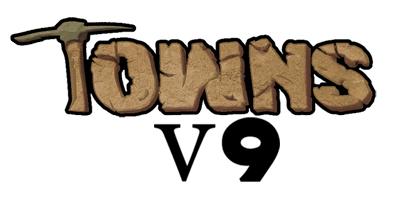 Hello everybody!
Towns v9 is almost ready! We are on the testing phase and we hope that it won't take more than a week to get released.
This build won't be as big as other ones content wise, but we think that it deserves the release mostly because the new savegame feature and the performance improvement on bigger towns.
Let us explain the major features.
- Savegames
- From now on all the new builds will be savegame compatible with v9.
- Now you can manage multiple saves per map.
- WARNING: Towns v9 BREAKS the compatibility with older savegames. You won't be able to load v8a games on v9.
- Performance
- Big improvement on the performance, now the lag peaks will be unnoticeable on bigger towns.
- Improvement in the memory management of the game.
- Keybindings
- Now you will be able to configure the shortcuts.
- Added shortcuts to the bottom menu.
- Gameplay
- Farm animals now need food to stay alive.
- Military items now have a small chance to have prefix/suffix when manufactured by townies.
- Flour is now managed from the production panel.
- Graphics
- New isometric graphics for the froggies and yetis.
- New graphic for the new mill item.
Towns v9 also fix some v8a bugs, you can see the complete log here:
Townsgame.com
Thank you for your patience and support.
Kind regards
- SMP team