When the HTC Vive Consumer Edition was announced, the most notable hardware addition over the Vive Pre was new Bluetooth functionality, which allowed you to pair your phone to the VR headset. This meant it would be possible to receive and respond to text message, as well as answer and make phone calls, all without having to remove the headset itself.
Now, Road To VR has produced a step-by-step guide and video detailing just how to get this phone functionality working.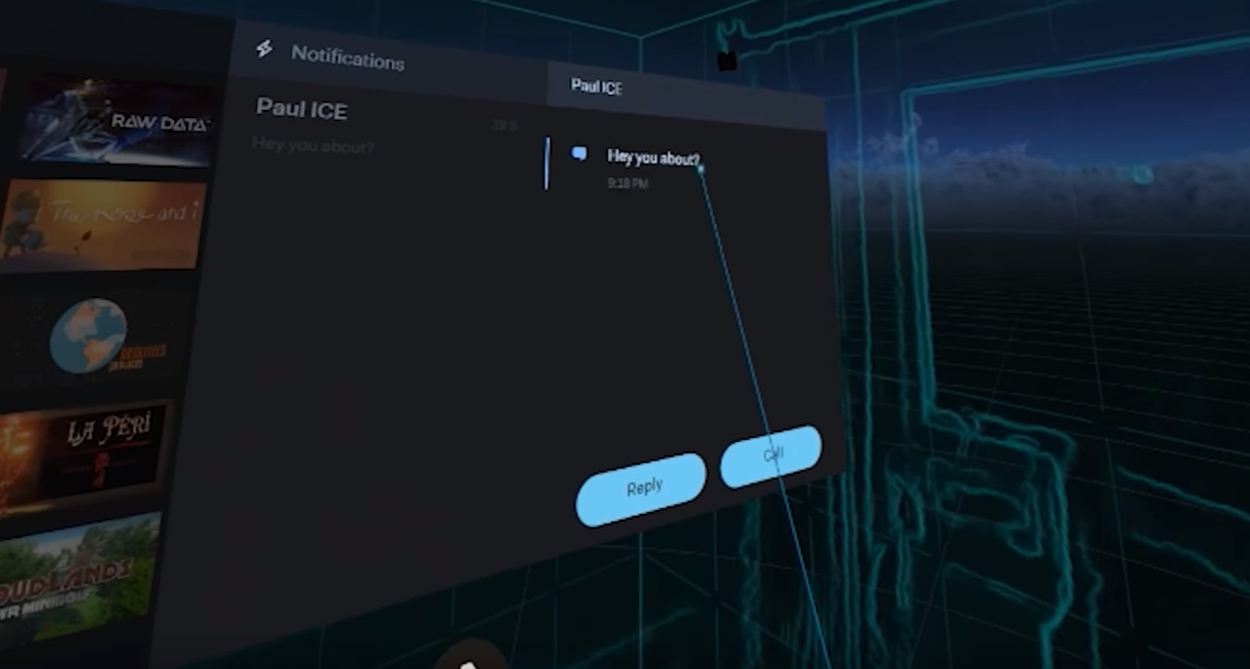 Known collectively as "Vive Phone Services", this phone connectivity requires quite a few things to get working. First, you'll need a HTC Vive headset with SteamVR installed. Then, you'll need to install either the iOS or Android Vive App on your smartphone. On your PC, you'll need the Vive Desktop App installed, and you'll also need to install the Vive's optional Bluetooth drivers, which are found under the SteamVR Settings menu.
Once that'd all done, and your phone is paired to your PC, you'll be able to access new options under a circular button on the SteamVR menu that bears the HTC Vive logo. Incoming text messages will appear as small popup windows toward the bottom of your field of view, and phone calls feature a Skype-like overlay for their duration.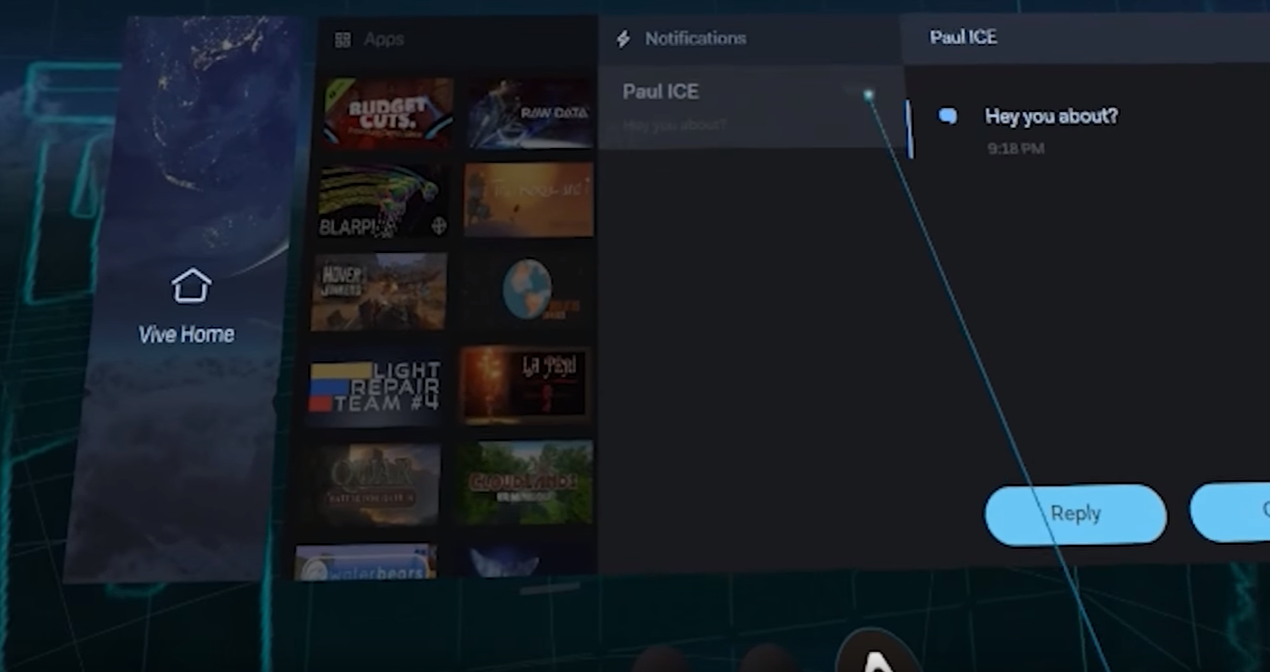 It's interesting that Valve and HTC are already taking steps to make an inherently isolating experience like VR more social. It's the kind of functionality that one would expect from a second or third generation of a product. Nevertheless, it's an entirely welcome addition.