New patch! This patch adds a lot of new stuff including new maps, new graphics, achievements and two new masks.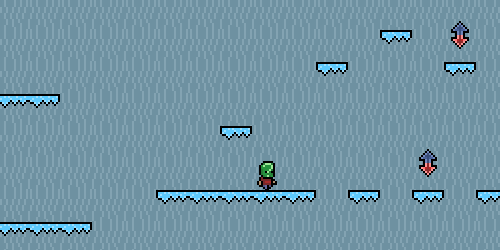 Changelog
------
v1.3.0
------
# ADDITIONS
- The "enter" key is now bound to the "Play" button.
- Added achievements (22 with this release).
- You are now able to have mask-specific runs.
- Added an options menu.
- Golem Mask: Low motivation causes the screen to shake.
- Spike Mask: You randomly fade in and out.
- Added a new piece of music.
- Added 4 new map themes.
- Added 4 new maps.
# CHANGES
- You can no longer get the same mask twice in a row.
- Motivation and demotivation messages are now more general.
- Updated the Slime Mask's graphic.
- Motivation/demotivation stats are now reset on death.
- Updated the Astigmatism Mask's graphic.
- Updated some maps to use the new map themes.
# FIXES
- Fixed the "trip" effect not resetting after getting the CyberCop Mask.
- Fixed the stat lines for the Polar Mask.
Download
If you already have The Trial, simply open the updater and let it update. If you don't you can it for free on itch.io: Sleepystudios.itch.io