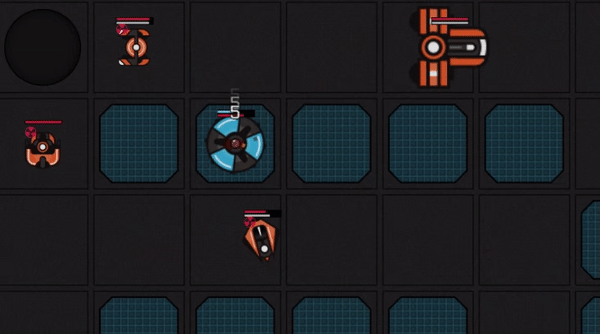 Good news everyone – you have had to wait a bit longer for this patch, which I had sitting around half done for weeks now before I found enough time to finetune and finish it due to the Coronavirus madness. But at long last it's done and I'm very happy to give you the next version of Core Defense!
The "Procedural Patch" contains many balancing changes, mostly around streamlining the difficulties and closing the vast gap between early and late difficulty levels. I've also nerfed shields because they were massively overpowered.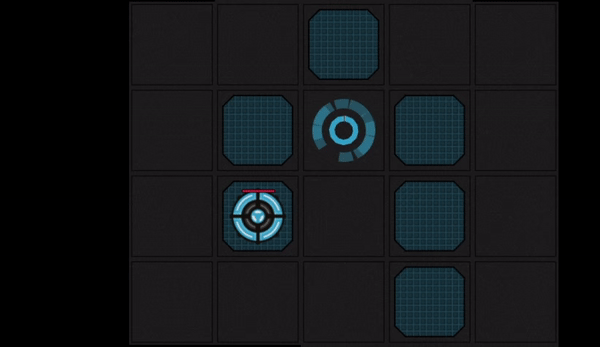 There are three big changes I want to highlight: One is a new tower: the DISRUPTOR hits mobs with a status effect which inhibits all actions and attacks. And perfectly in line with that new tower is the EXECUTIONER rework: this tower now multiplies its damage by the amount of status effects on the target, so creating builds around this tower and many different status effects is now not only viable, but heaps of fun.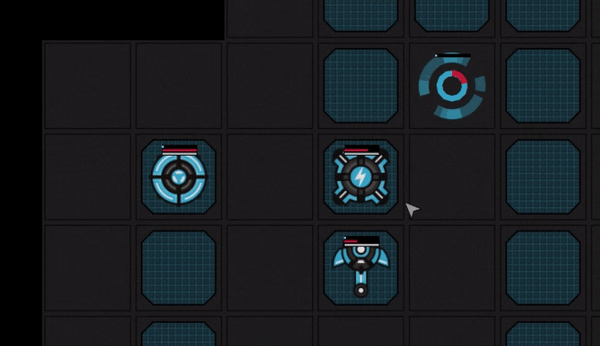 And last but not least: all normal waves are now procedurally generated. Ideas for preset waves kept piling up and I found balancing them increasingly hard, so I've opted for the randomization approach and during playtesting, it felt very good. I'm very curious for your feedback on this one though: it's a major change that influences many parts of the game, but from all the intended and accidental side effects I've found so far, I'm happy about all of them.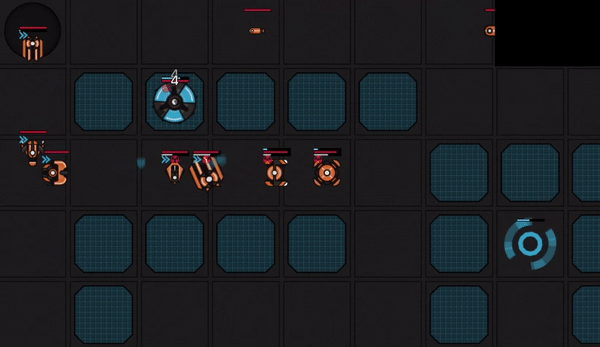 As always, I hope you have fun with this new version and I'll gladly accept all your feedback on the [Discord server](https://discord.gg/URcmzXm). And here are the full patch notes for version 1.5.0-beta:
**Added**
- New Tower: *Disruptor* (Hits mobs with status effect inhibiting all actions)
- Russian translation (thanks to Vadim, Huntsman & Necronomicon!)
**Changed**
- Towers can now only be built after building the first wall
- Removed the limited build radius for walls
- All normal waves are now procedurally generated
- Bonus rewards now roll everything just like normal rewards
- Halved mob health increase across all difficulty levels
- Shield and normal damage on the Core are now equally disabling the flawless bonus
- *Shuriken*: rare 🡆 uncommon
- *Shield Generator*: common 🡆 rare
- *Shield*: common 🡆 uncommon
- *Tinkerer*: rare 🡆 uncommon
- *Executioner* now multiplies damage by the amount of status effects on target
- *Executioner* base damage 20 🡆 35
- *Executioner Damage* damage 12 🡆 9
- *Executioner Damage Modifier* upgrade removed
- *Freezer* no longer damages, only slows mobs
- *Sunbeam* base damage 20 🡆 40
- *Sunbeam* damage increase stacks 7 🡆 5
- *Lightning* base damage 25 🡆 45
- *Lightning Damage* upgrade damage 15 🡆 10
- *Melter* base damage 25 🡆 25
- *Melter Damage* upgrade damage 10 🡆 9
- *Repeater* base damage 10 🡆 25
- *Repeater Damage* upgrade damage 13 🡆 10
- *Repeater Armor Penetration* upgrade removed
- *Shuriken* base damage 25 🡆 50
- *Shuriken* shots now bounce back by default
- *Shuriken Bounce Back* upgrade removed
- *Shuriken Bounce Harder*: uncommon 🡆 common, increase 5% 🡆 4%
- *Shuriken Bounce More*: rare 🡆 uncommon
- *Shuriken Bounce More*: rare 🡆 uncommon
- *Hammer* base damage 150 🡆 350
- *Hammer Damage* upgrade damage 140 🡆 100
- *Sniper* base damage 100 🡆 200
- *Sniper Damage* upgrade damage 85 🡆 65
- *Sniper Range* upgrade limit 10 🡆 5
- *Giant Stinger* actions per second 0.15 🡆 0.2
- *Shielder* Shield amount 0.05 🡆 0.15
- *Big Shielder* Shield amount 0.05 🡆 0.15
- *Giant Shielder* Shield amount 0.1 🡆 0.3
- *Sniper Damage* upgrade damage 85 🡆 65
- *Sniper Range* upgrade limit 10 🡆 5
- *Giant Stinger* actions per second 0.15 🡆 0.2
- *Shielder* Shield amount 0.05 🡆 0.15
- *Big Shielder* Shield amount 0.05 🡆 0.15
- *Giant Shielder* Shield amount 0.1 🡆 0.3
**Fixed**
- The audio volume percentage now properly displays whole numbers
- Fixed roll chance for reward types
- Abilities now get properly deselected when the game ends
- Wall achievements are now properly calculated
- The highscore now displays the correct amount of walls
- Destroyed towers are now properly rebuild with empty shields