Hello everybody,
Today I would like to talk about the navigation system in the game. It consists of the using of a diary. The young Kafka is oppressed by his father, a very strict man. So, each day, the father gave to the young Kafka a list of things to do in a diary. A way to control his son and to try to give him small responsabilites, step by step.
Through this system, the player will see, play and live the different events of the young Kafka in a normal day…or not. The system is simple, a diary and a hand. You can only choose the event which is not in grey.
After each scene, when it's finished, the precedent mission will be barred and unplayable.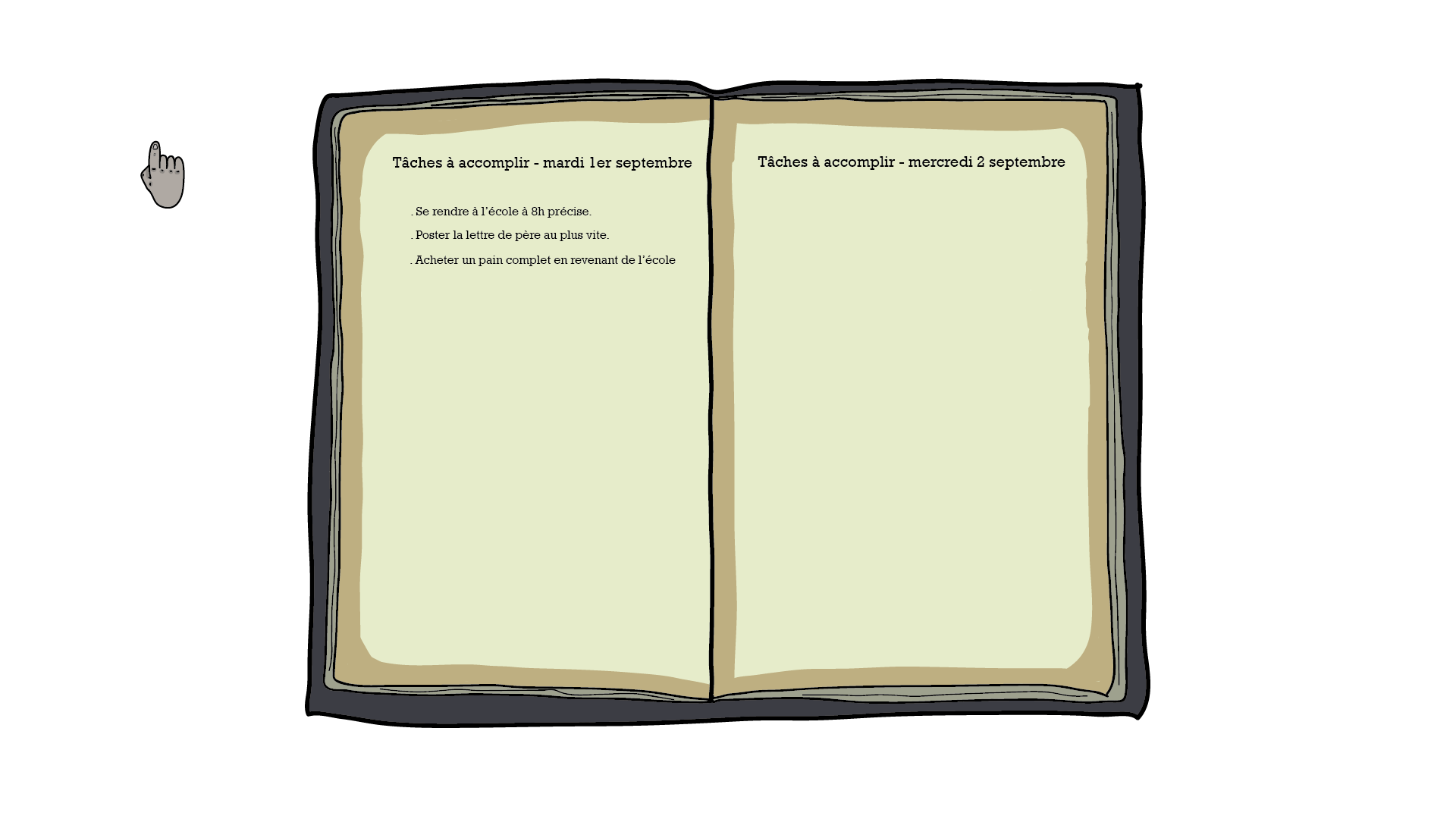 Original link : Raoulgames.wordpress.com
Facebook : Facebook.comRaoul-Games-323960027707873/timeline/?ref=bookmarks
Twitter : Twitter.com