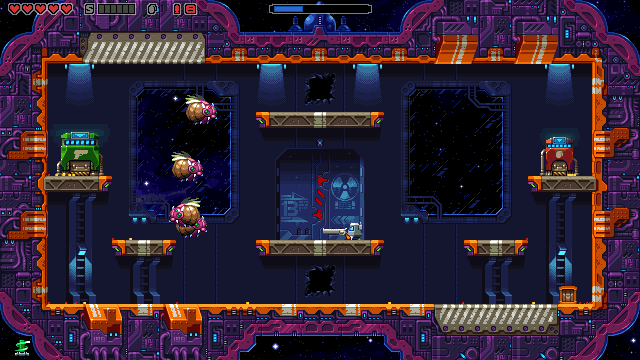 The first Super Mutant Alien Assault update for 2016 is here, bringing in a big bad new boss - The Monarch. This beasty brings out a flock of pregnant boss Monarchs. When you destroy each one, they pop open and give birth to another flock of super mutated Monarchs! We're expecting that some will find this hard, others may find it easy. So make sure you leave feedback in [the update thread] so we can adjust the settings over the coming weeks based on your feedback.

The Monarch Update also makes imrpovements to Buzz AI, fixing most of those niggling issues we've had with its pathfidning. While the update may be a little light on content, there are a lot of tweaks made behind the scenes. Chris has updated the game engine to a brand new version, which brought about a number of crazy bugs that needed to be fixed. We've done some internal testing, but if any of you find anything out of the ordinary on your own machines, please throw them in the feedback thread linked above so we can track them down and squash them.

What's on the agenda now? Chris will be balancing this update based on feedback for a short time after release, and then will be pressing on with development. We'll also be hosting some live streams and a form of Q&A session with Chris via our Dojo in the coming weeks, so please stay tuned!
For those interested in playing Super Mutant Alien Assault, the game is currently in Early Access on Steam, and has received a number of updates since the initial build release in 2015. We are making great progress based on community interaction towards the final release. You can check it out here.