Our last update, Weathering the Ups and Downs of a Kickstarter Campaign outlined the predictable, but never the less frustrating, eb and flow of pre-planned marketing pieces, media attention and Kickstarter success.
Now just over a week later the ups and downs continue.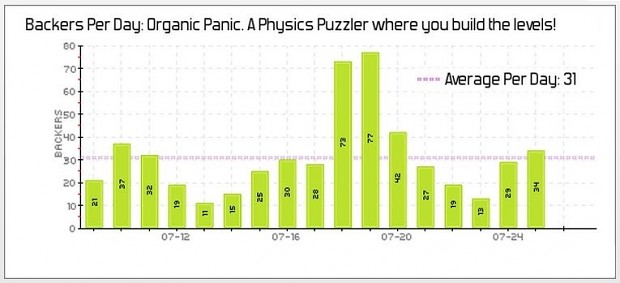 As this image shows the number of new backers per day continues to rise and fall as Organic Panic falls in and out of the media news cycle.
The spikes seen on the 18th and 19th are hard to contribute to one event.
Our rise in popularity began with international news coverage by Pcgameshardware.de on the 18th. More coverage that afternoon included Gamepolitics.com
This was followed by Eurogamer.net on the 19th; which according to Kickstarter reference data, has led more people to our page than any other article.
Although we had reached out to these and other gaming websites in the past, we did not expect this sort of surge in attention. In fact, we may have lost an opportunity to further benefit from this media attention, because just before this surge we updated our reward tiers.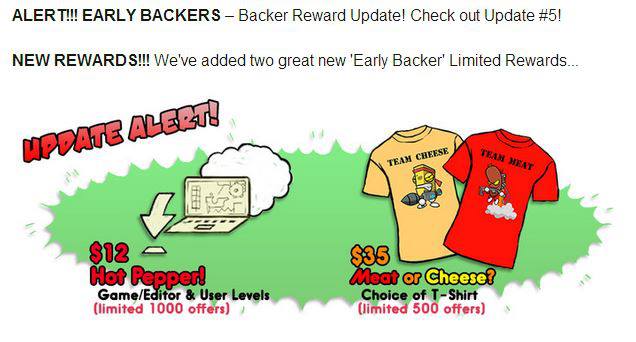 It is impossible to know whether or not people would have pledged more, or even pledged at all, if this change had not been made. However, if our campaign fails it is certainly something we will be asking ourselves about.
Until next week, please check out our Kickstarter.com
Learn more about our development process by checking out or dev blogor becoming a fan on Facebook.