Hello Community,
It has been a tough year, but between working in my daily job, looking after 2 kids I made something of my own and finally it is out in the world.
The Madness of Little Emma was released on monday 21.12 and at the moment of writing I sit at 100% 6 positive reviews, so even though my sales are far from astounding I am happy that people who got the game find it worthy of their time and money.
I still plan to do a number of small patches with bug fixes and some small extra content but more or less the game is finished and if there is enough intereset I would gladly make an expansion for it.
You can get Emma from Steam for 7.64 usd during the first week after the release, then the game will go back to 8.99. Also if you liked the game keep in mind that I don't plan to put it into any game bundles for the whole year after its release.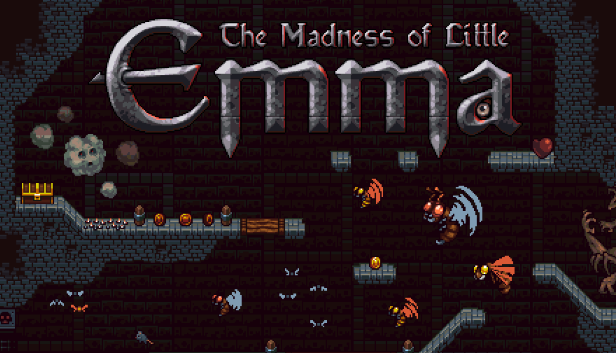 Other than that there has been a number of new things in Emma, with the new gameplay trailer being the most noticeable one:
Also Artur has designed us a new logo, so no more ugly splatter font;). You can check out the new logo below: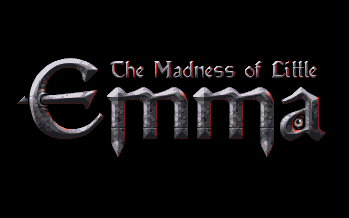 Shops in Emma are also no longer empty and you will meet a weird shopkeeper there, who gets really angry if you try to annoy him: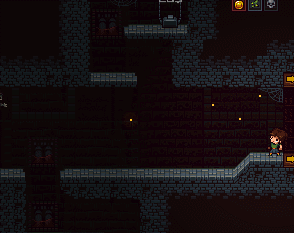 This is sometimes worth doing, since even though he is pretty tough, after killing him you get to collect all items from the shop for free!
Last but not least I have added a new mini boss and 2 new items during the weekend before the release. Those 2 items are based around bombs and explosions and add a new layer of potential item synergies, you can see TV+Cannister+a few other less important items below: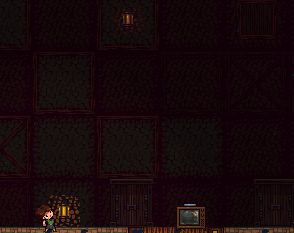 Unfortunately we did not get much coverage however a number of smaller Youtubers have covered the game on their channels and streams, if you want to check out a longer gameplay of Emma I suggest checking out Vazio82's gameplay since it is the longest one available in the internet:

All in all this is the first finished game by me and however the release goes I'm proud of having something tangible out there in the world!
Cheers,
Bartek