Dear Fans of The Elder Scrolls Series today I will be going over the latest news, release-date, and trailer for The Elder Scrolls 6.
After the announcement of The Elder Scrolls 6 in E3 of 2018 everyone started to get their hopes up but sadly those hopes where dashed after Bethesda said it might be within the next decade. However this did not stop people from finding out every possible scrap of information they could find about it. So with that I will tell you just exactly how far away the release is and what might be in the game.
Location:
To start off the location in Tamriel of this long awaited sequel will be Hammrfell. Bethesda has teased this for more than a year now. On New Years Eve Bethesda tweeted this:
The candle with the red circle around it you'll notice is placed just under the word "Hammerfell" thus another hint that TES6(The Elder Scrolls 6) will be in Hammerfell. The other two candles with blue circles around them are locations in Skyrim. If you go to those places they both have Redguards there which as most of you know are the native people of Hammerfell. All these add up to suggest almost completely that TES6 will take place in Hammerfell.
Release-Date:
Moving on from the location, just exactly when will TES6 be released? As Bethesda is currently working on Starfield we can only assume that it will be after the release of Starfield.
Name:
We don't know exactly what the name will be but due to a lot of evidence across the web the theory going around is that it will be named "Redfall" I'm not exactly sure why this theory has so much traction but it is the current widespread theory.
Gameplay:
Very little is known about what will be in the game however Bethesda has confirmed that Shirley Curry will be and NPC in the game. Picture of Shirley Curry with Todd Howards: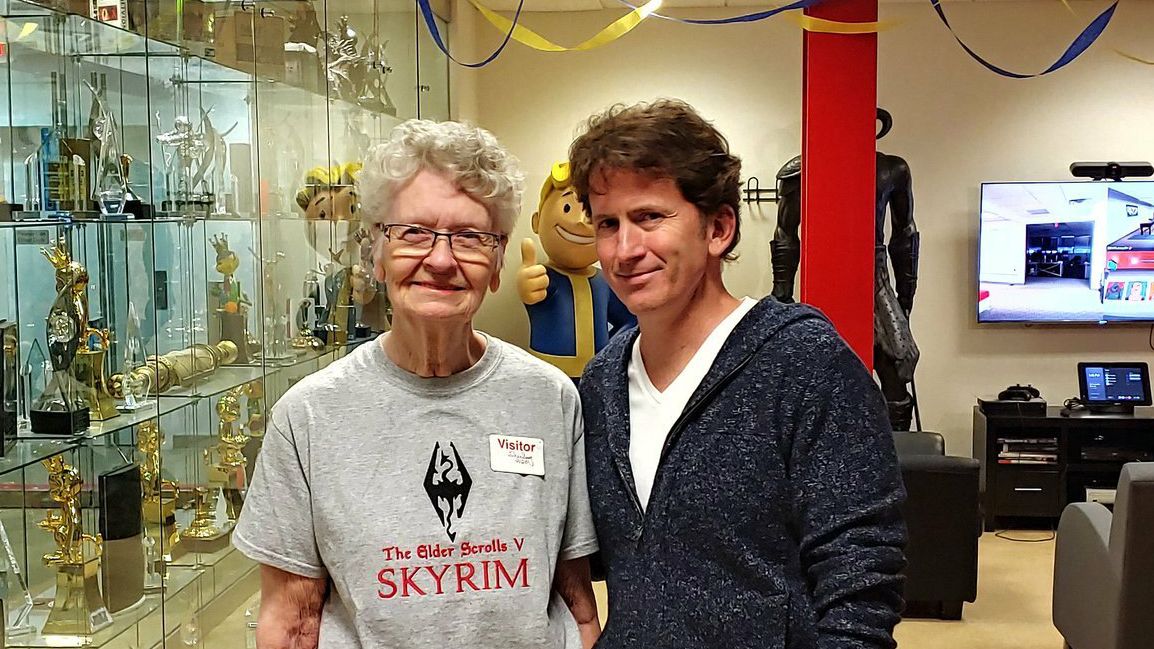 Picture of Shirley Curry's NPC being designed:
Here is the teaser trailer that was released by Bethesda in 2018:
Hope you guys like it! More coming soon on The Elder Scrolls Series!