'LOOKS LIKE A BUG WAS IN HIS BRAIN, SIR!' - Johnny Rico
(I can't help thinking Starship Troopers when talking about 'BUGS')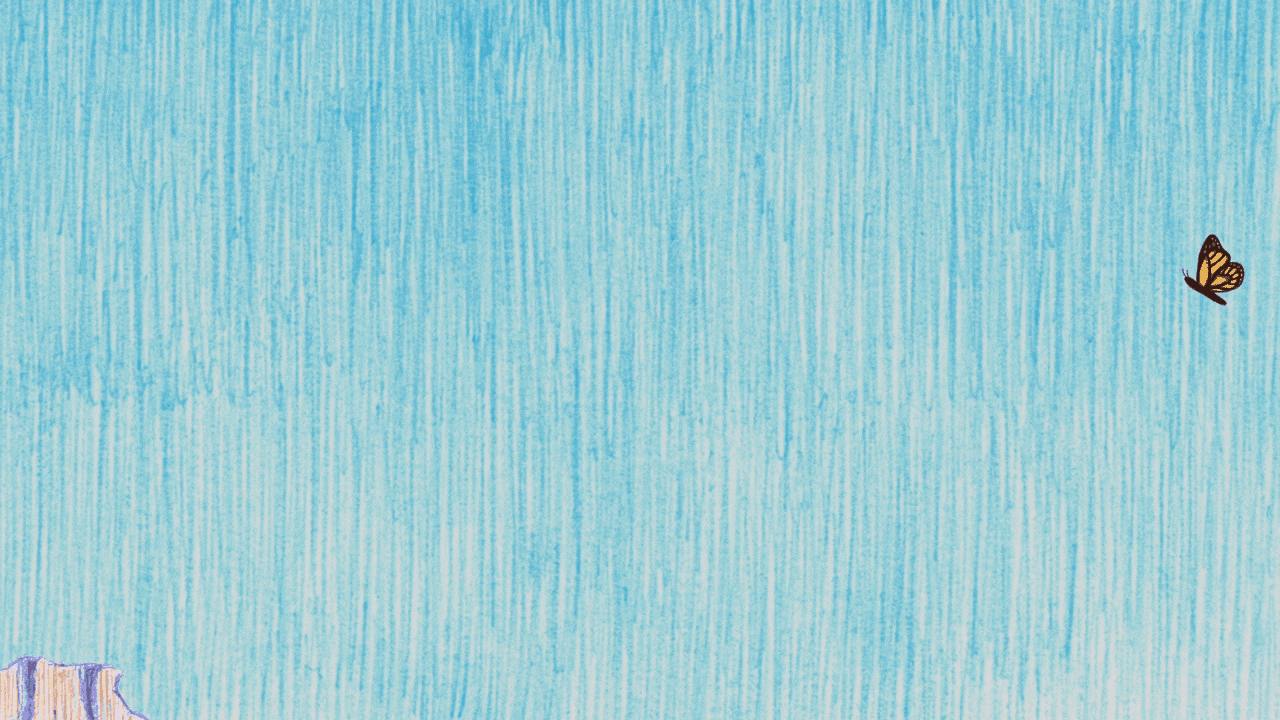 A small three frame animation sequence of a Monarch Butterfly. The flight path is calculated using a simple sine wave formula that is used by some scientists.
Thinking bugs, naturally chameleons eat bugs so we needed to have something for Camil to collect on his travels through the rainforest. I strolled into the the children's section in the local library, and grabbed all the available books for inspiration and reference. Going through each one I learnt new quick-fire facts and consumed a barrage of bright colourful images to stir those creative thoughts.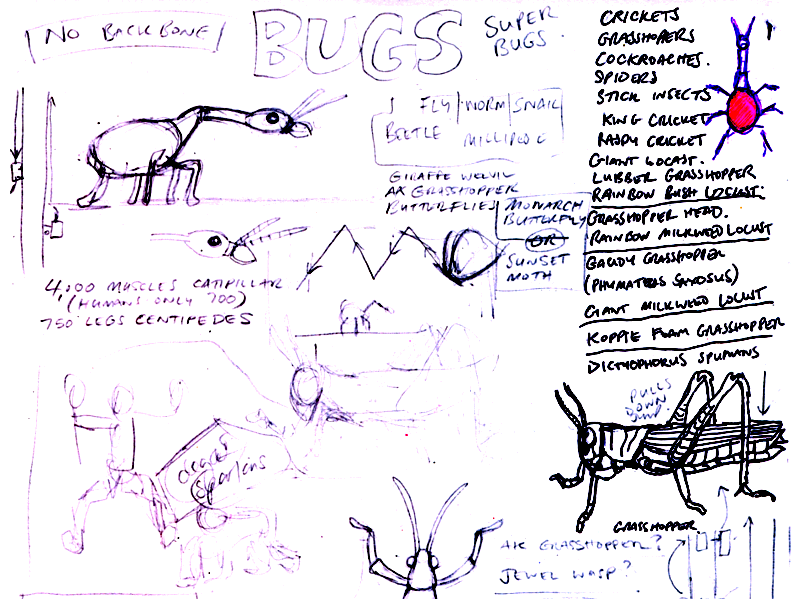 A simple fact most people should know is that bugs have no backbone
Did you know grasshoppers hear through their knees?
The insect with the longest neck is the Giraffe Weevil indigenous to Madagascar
(And a little off track, a caterpillar has 4,000 muscles, a human only 700. I always wanted to mix up bug anatomy with human anatomy at some stage to explore my own curiosity in what monstrous new beings I can create – Carlos Huantes being an inspiration here)
After looking at various Madagascan bugs (grasshopper/crickets the Giraffe Weevil, the Monarch Butterfly and the Sunset Moth) these became the food of choice for Camil Chameleon.

Cartooning the grasshopper from its realistic form was a fun task to undertake, but the sticking point was his movement, 'how will he move and jump?' Penciling in the grasshopper animation with three simple key frames did the job: a normal side-on profile, a bend down (ready to jump), and a jump. We also altered the colours of the original grasshoppers from green and yellow to purple and yellow based on the fact that the original colours were lost in the background.
Only three ground bounces are allowed in the game and Camil changes colour from yellow, to orange, to red and finally to death. The grasshopper in the game restores Camil's health and the butterflies make him grow horns to knock the lemurs off the branches. The grasshoppers and butterflies are also insect currency in the game.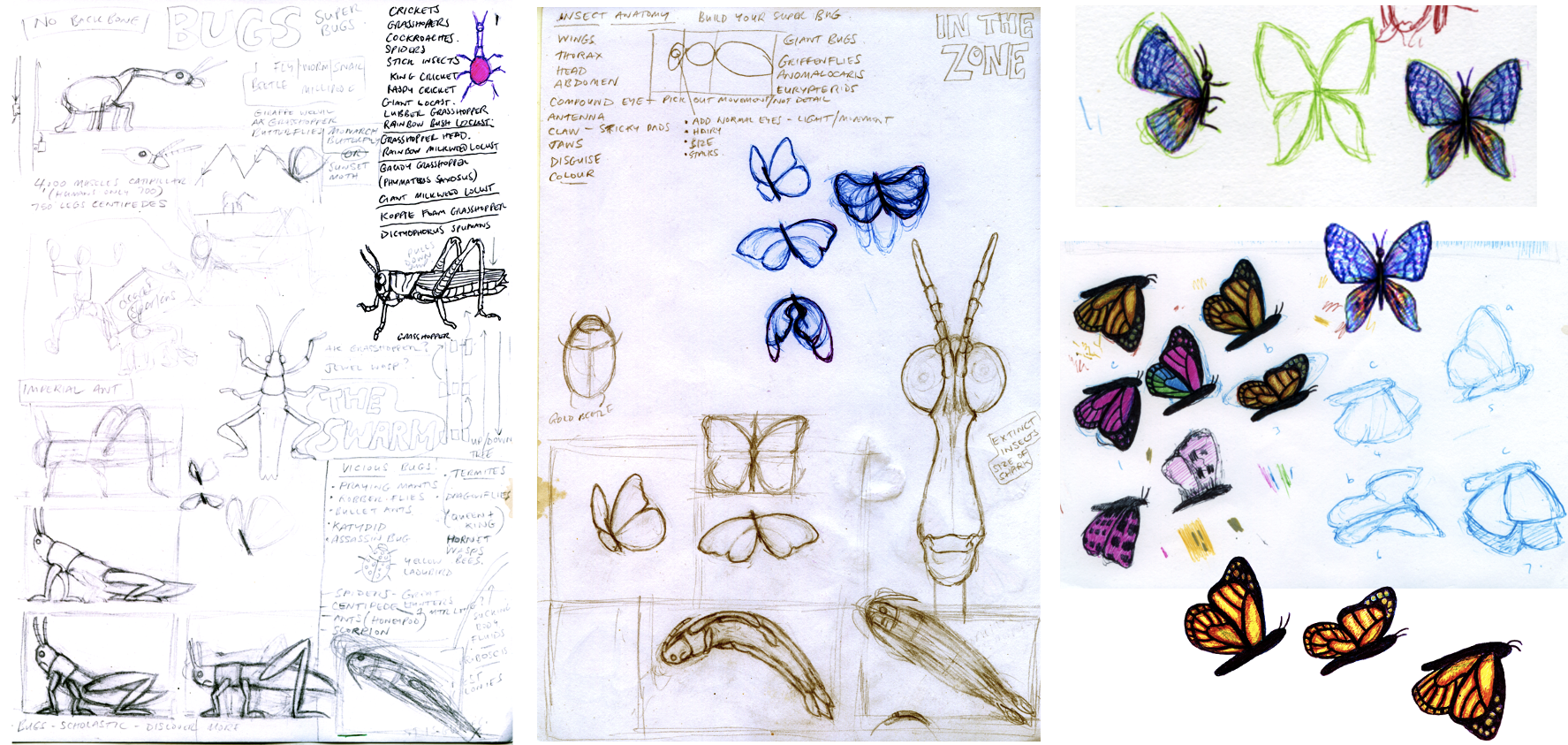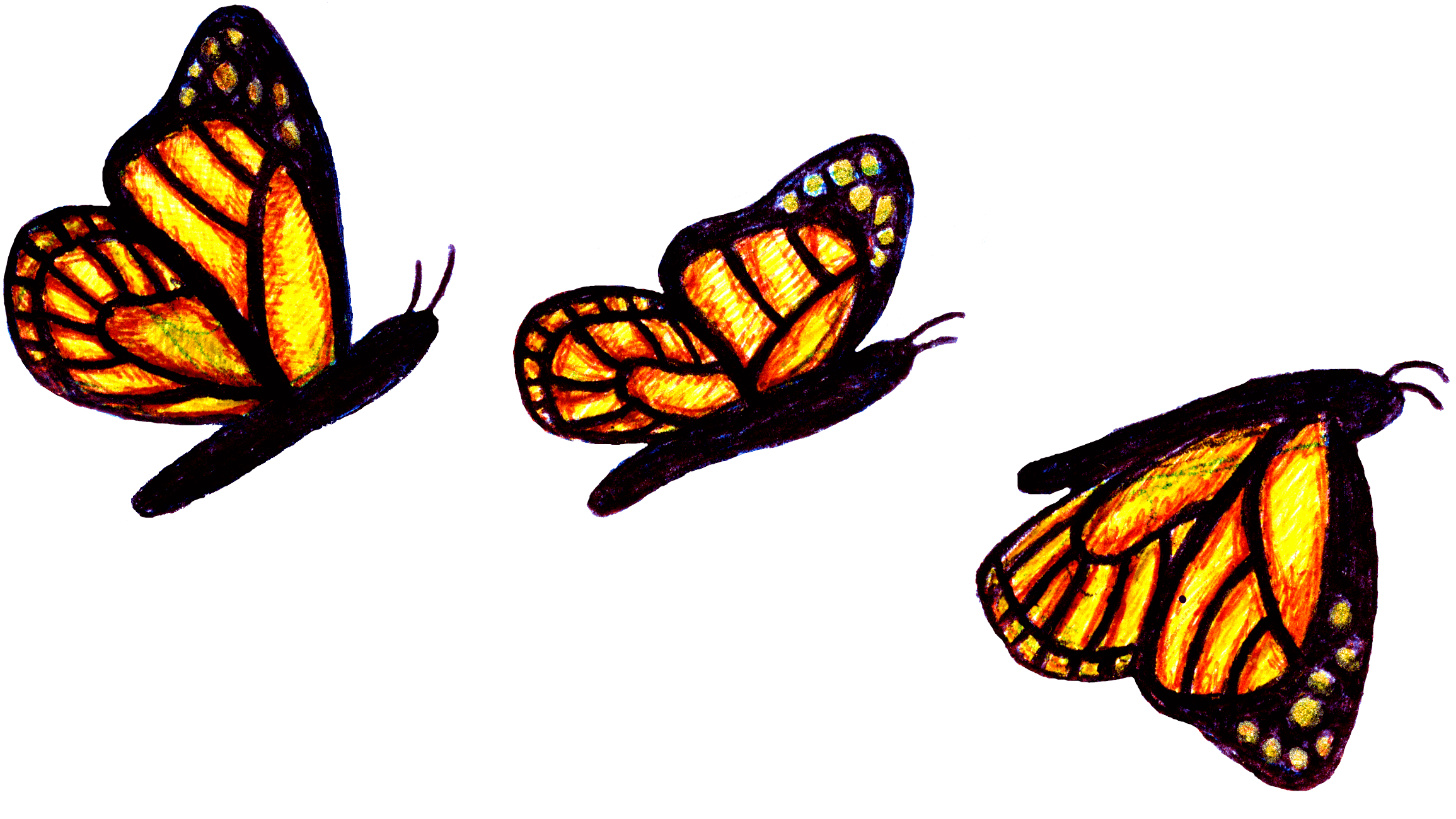 Stay tuned for more Chameleon Swing updates.
Find out more:


FireTwin.com
Facebook
Google+
@FireTwinGames
@KierEyles
@JackSoulie