The art of local multiplayer games
I love multiplayer games. No not the new multiplayer games where you have to play online and pay a subscription fee. The original multiplayer, or local multiplayer as people like to call it. Anyone who has ever played a video game with their friends in the same room knows the feeling. Even if it was just a LAN party where you played on separate screens in the same room, there is just something about having your friends next to you as you play.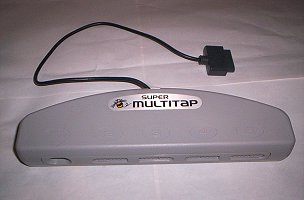 When I was younger I played games like Double Dragon, Battle Toads, Teenage Mutant Ninja Turtles, Mario Kart, Super Smash Brothers or any sports game. I had 8 controller connections for my Super Nintendo and PlayStation. I would invite all of my friends over to my house, and we would play games all night. It was the good life.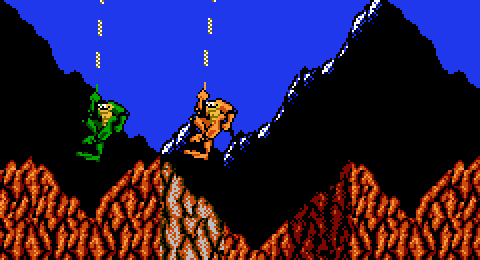 However, recently multiplayer has become this disconnected experience where you often play against people you don't even know. But is local multiplayer really dead? It is true there hasn't been as many of these games being produced; however, there are a few that were recently released that really inspired me. Games like: Samurai Gunn, Towerfall, Nidhogg, and Barabariball. Playing these games brought me back to the good old days.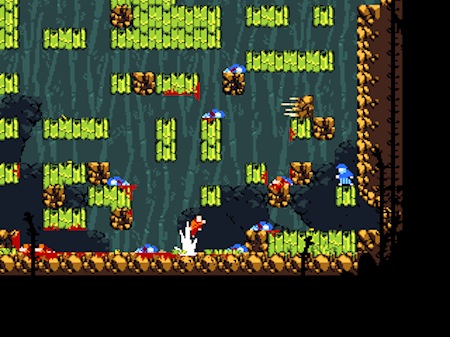 I decided that I wanted to bring that same kind of local multiplayer feel to mobile devices. So I asked myself, why aren't local multiplayer games made for phones or tablets? I think the main issue is serious design limitations. On mobile devices the screens are small, you have to worry about the orientation of the screen, and the controls are limited.
After reflecting on these problems, I set out to make a "good" game that addressed these design limitations. I was inspired by the controls of Walker, a one button platformer. I also wanted it to be "sports" game for non-sports fans. Something that would be easy to pick up and play. I decided on a simple ball and goal, where the player tried to score 3 times before his opponent.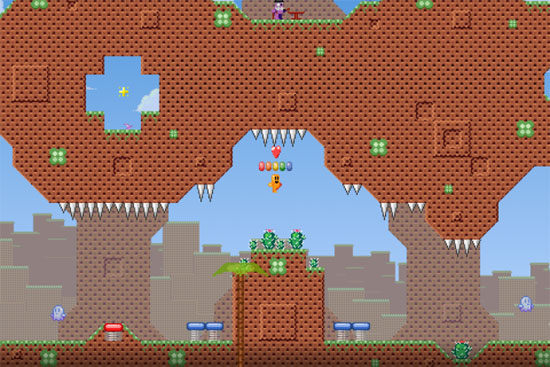 The game has morphed into something that I am calling Splattr Ball. I think it has turned out well so far. All of my playtesters have been enjoying it and I have gotten a lot of great feedback. However, there are still some major flaws. Overall the UI is not polished, and the 1 player mode feels dry and uninspired. I am looking forward to continuing to improve the game. I hope, in some small way, to reintroduce local multiplayer games to a new generation of gamers.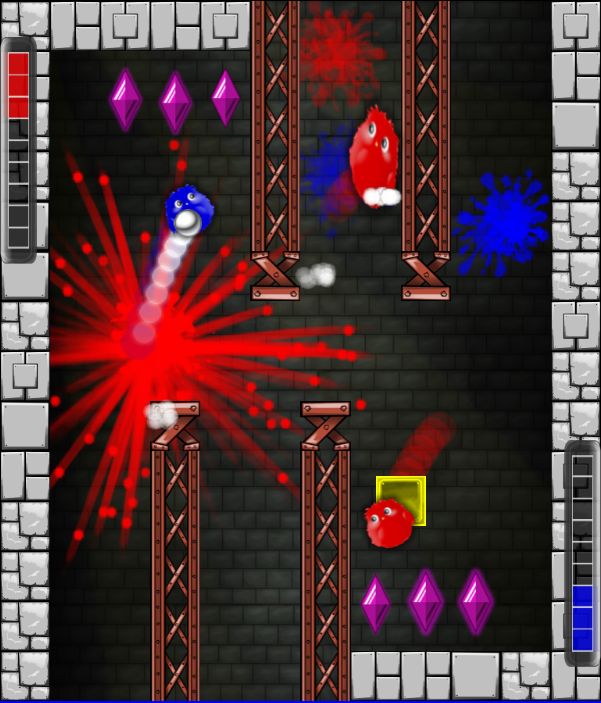 If you read this entire article, I really appreciate your support.
Thanks,
Blue Tarp Games