You knew it as Tower Guard, a simple little Tower Defense game created in 5 days for a Tutorial. Thanks to a little more development, the game has been built up to a proper mobile release as TD Forever!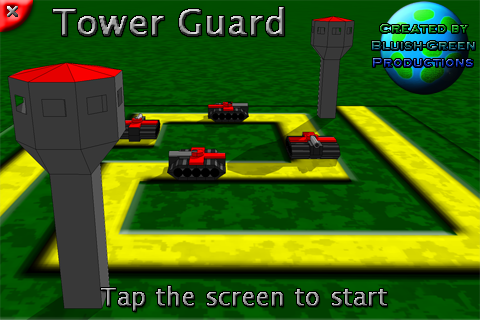 I remember when my logo looked like that
TD Forever has been altered to fit a vertical aspect ratio and the gameplay has been extended from 10 waves to INFINITE waves!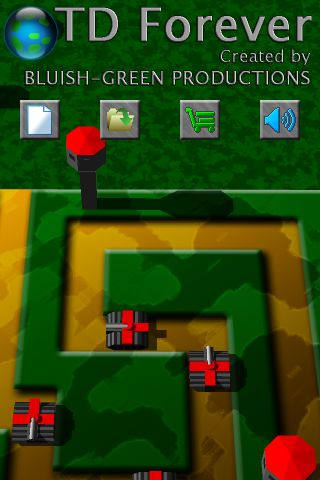 Title screen features buttons now!
Everything about TD Forever has been re-worked to last "forever"; all Turrets can be upgraded an indefinite amount of times, all enemies steadily increase in health each wave. To accommodate for this, the game also features a complete save system, accessible from the menu screen.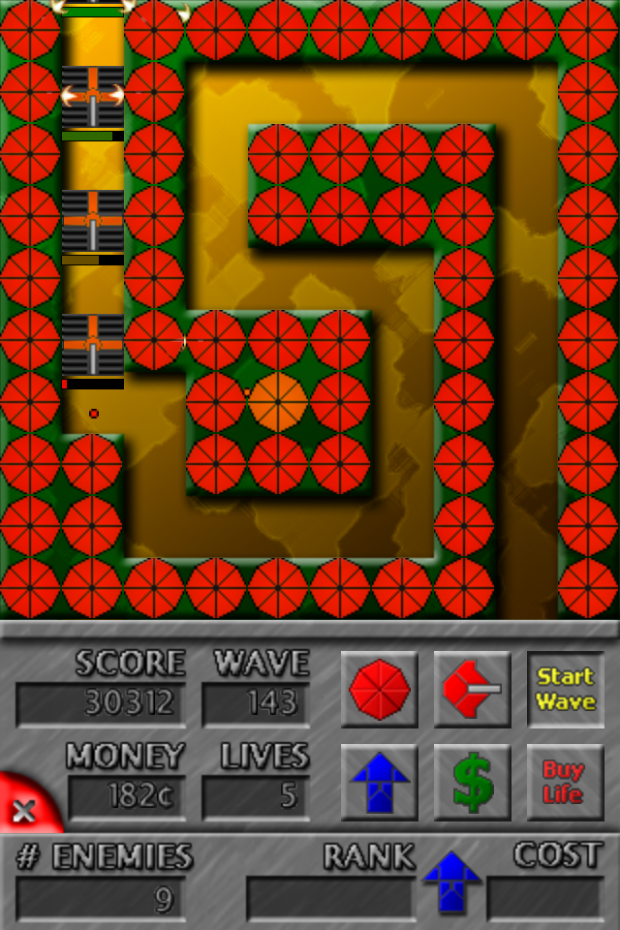 And I do mean FOREVER
TD Forever is available now, FREE for iPhone and Android. How far can you get on the game's leaderboards? No matter how many waves you complete, there will always be an infinite amount of waves left to play.