In Take Thy Throne, your objective is to kill the enemy team's King as fast as you can. Do this by taking down the other team's towers and barriers. Work with your team and come up with a strategy when it comes to choosing the correct characters and getting the right objectives.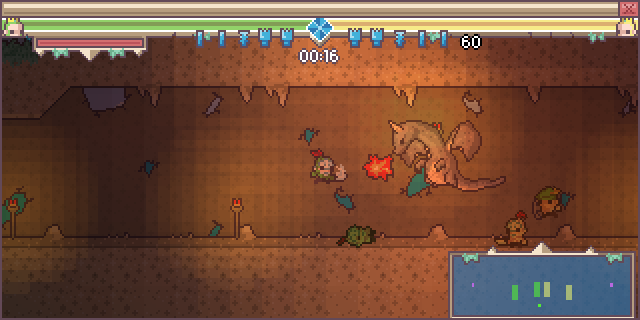 All characters have different traits. Currently in the game as of development there are 4 characters:
Knight
Archer
Honor Guard
Helper / Worker
With more characters to be added after release, we are also currently attempting to create other game modes such as more multiplayer game modes and single-player/co-op AI game modes.
The game plays out as a MOBA defense game, with different tasks for each character.
For example, a Knight is your best melee offense. An archer is your best ranged offense. An honor guard is your best defense, while a helper/worker is your best support, prone to help you gather materials to help strengthen your towers and barriers and earn you gold.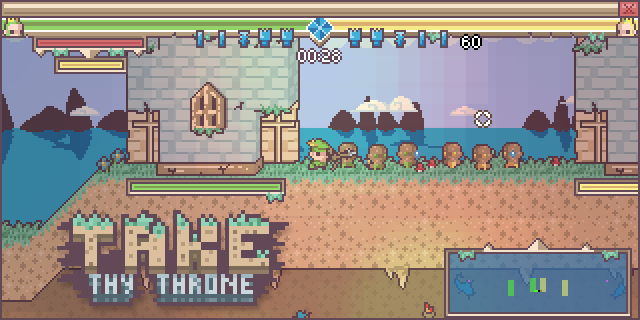 The game is currently online and functional. More features need to be added before release which we hope to be in April 2016. The game will also feature the ability to create matches on your own without the need for port forwarding, and to join friends through Steam.