We've been working on some designs for the Dyscourse shirt and want to share those with you: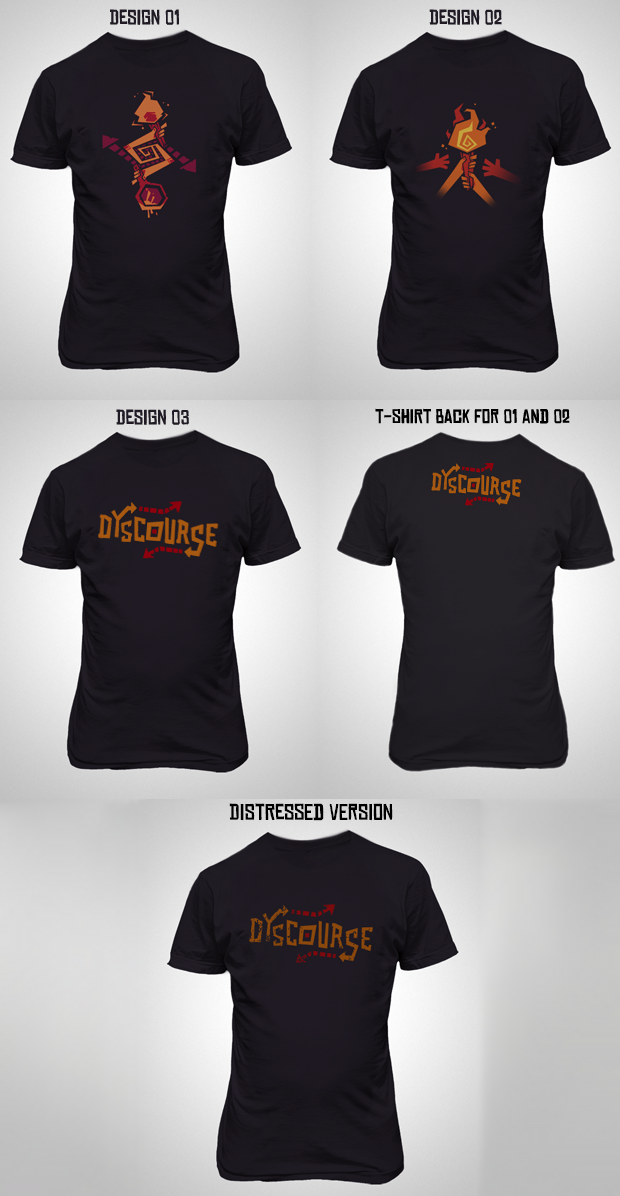 As you can see, we're toying with three designs (01, 02, and 03), and have also tried a distressed version of 03. For the backsides, we are thinking a top centered logo, or simply the text "Backer" for the back of design 03.
Right now it's really only feasible to ship one design to you faithful backers, so that begs the question… WHICH DO YOU LIKE BEST?!