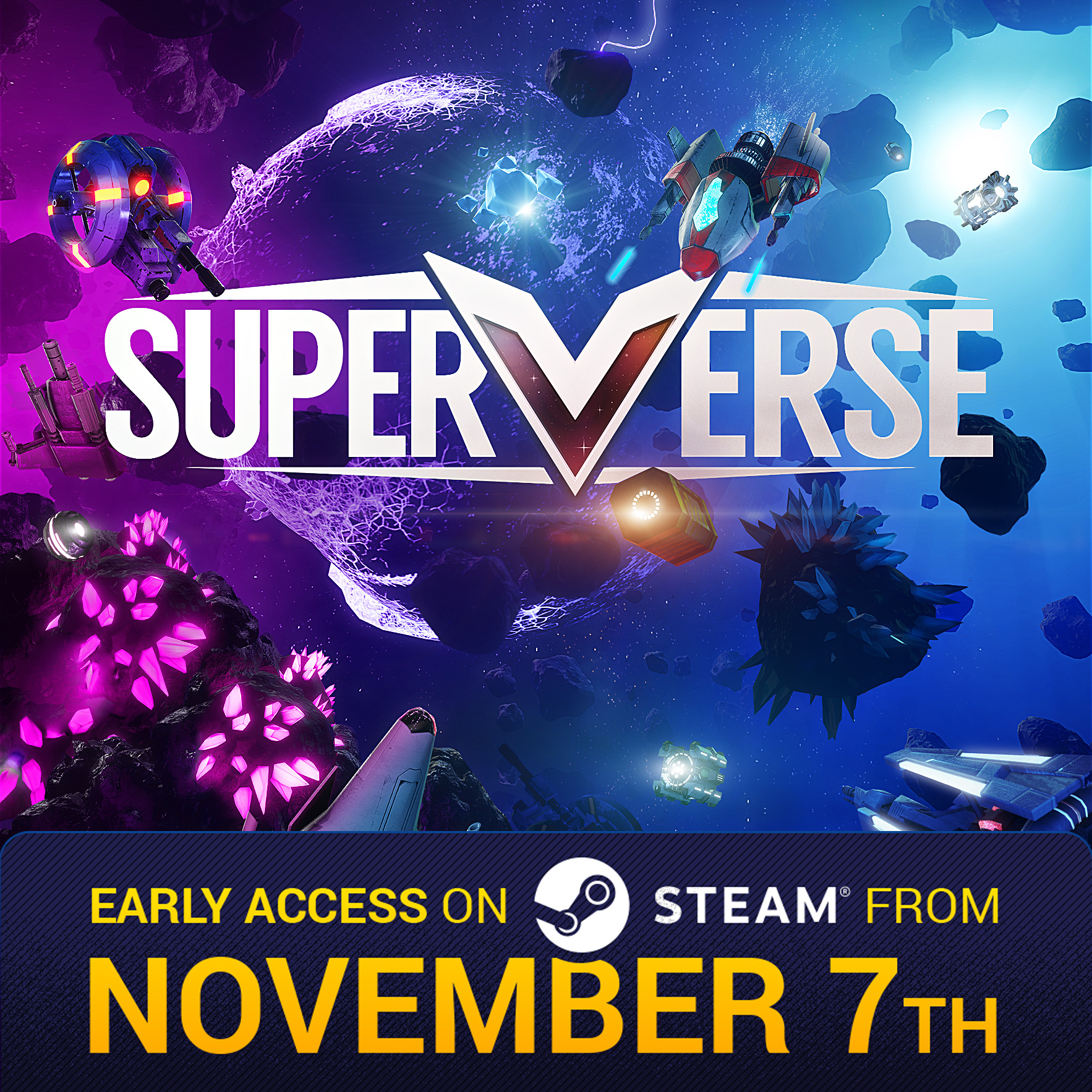 SUPERVERSE – a fast-paced 3D arcade space game by Superverse Industries – will be available as an Early Access version on Steam store starting from November 7th 2019.

Don't forget to add SUPERVERSE game to your wishlist on Steam now.
Remember, remember, the 7th of November.
About SUPERVERSE
SUPERVERSE is a fast-paced 3D arcade space game that is taking the player to an exploration of ancient network of unique "pocket" universes interconnected by wormhole super-highways in a search of a way to return to past and prevent destruction of his home world.
The game puts the player in the distant future, into the role of artificial intelligence (AI) controlled spaceship. No humans have survived the conflict of AI powered fractions of robots. Player's mission is to fight his way back through the space-time travelling across multiple universes way back to the point before the last human populated planet was destroyed.
While fighting through waves of deadly enemy bots, evading colliding debris and exploring depths of ancient asteroids cave labyrinths, player must rely on lightning-quick reflexes and basic survival instincts to complement ever-upgrading firepower of ship's weapon arsenal.
SUPERVERSE game official web site: superverse-game.com
About Superverse Industries
Superverse Industries are the experts specialized in the domain of real-time audio-visual effects, video games and experiences. It has been the first game development company in Serbia that created games for mobile devices and since 2002 Superverse Industries have developed and published six games.