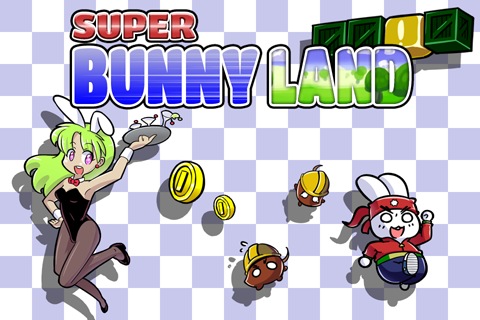 Super Bunny Land is a game that mixes up familiar elements from *that certain platformer with a plumber* and endless runner into a new game.
You control a cute bunny and the goal is simple: jump, stomp enemies, collect coins and carrots to power up! The game offers a unique control scheme different from standard endless runners. Instead of having only a jump button, a brake button is included which allows players to control their speed.
Well, instead of trying to explain how the game is played, it's easier to just watch the trailer!
A demo is available on iOS: Tflig.ht
Or you can try out a demo on Windows PC: link
(Note: keep in mind that the game is designed for mobile devices. It includes keyboard controls, but many menu screens use touch buttons)
Super Bunny Land will come out soon (March/April) on mobile devices!
More news will follow!