A new mayor release Stendhal is available now to celebrate Stendhal's 15th anniversary:
Stendhal 1.35: Appreciating Helpers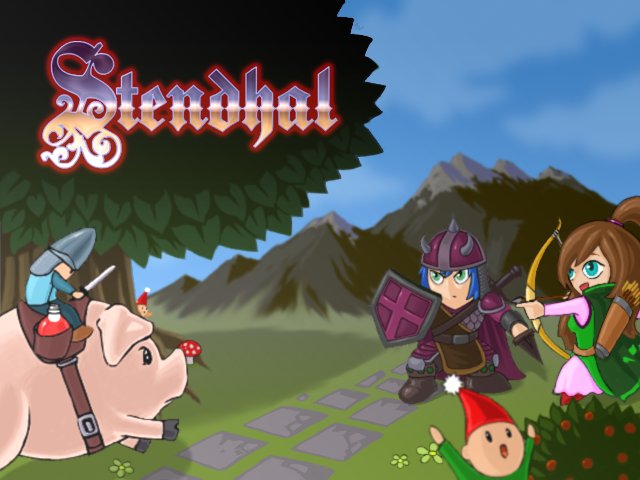 Expanding the world with new regions
Deniran, the capital city has become in vogue lately. Lots of new shop keepers have moved in.
Besides hanging out at Athor Beach and enjoying the fun of having summer, the northern parts of Deniran have been opened up. Brave warriors can now start to explore the cool caves and seek some cool down in there. Ados sent an army batallion to protect the trade route to Deniran.
Rumors about the lost city of Atlantis have surfaced. It's time to go on an a search. You will encounter strange and beautiful places on your journey.
New achievements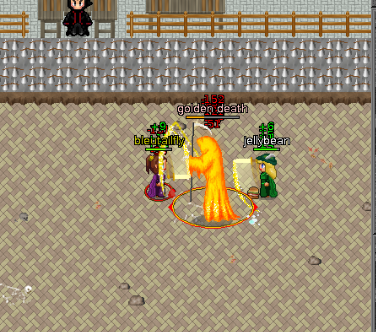 Brush up your skills to complete the latest achievements:
Bobbing for Apples
Deathmatch Helper, Deathmatch Companion, Deathmatch Convoy
David vs. Goliath, Heavenly Wrath, Silver Bullet
Deep Sea Fisherman, Serenade the Siren, Zombie Apocalypse, Chicken Nuggets, Pachyderm Mayhem
Imperialist Lackey, Imperialist Soldier, Imperialist Dominator, Imperialist Dictator
Westerner, Spelunker
Magic Supplies, Royally Endowed
Cheese Wiz, Ham Hocks, Goldshower
Green Thumb, Herbal Practitioner
It's Happy Hour Somewhere
New items and item sets
ice shield
bestiary
training sword
enhanced imperial ring
imperial ring, placid ring, turtle shell ring, antivenom ring,
cobra venom, vial
pelt, leather thread, leather needle, rotary cutter
magic plate legs, magic plate boots, magic cloak
royal armor, royal boots, royal cloak, royal helmet, royal legs, royal shield, royal dagger
unicorn horn
corn, habanero pepper, lemon, olive oil, pinto beans, potato, vinegar, decent meal
habanero pepper, pinto beans, tripe
New creatures
Keep your eyes open on your journeys and you will encounter these new creatures:
bull elephant, musth elephant
giant bat, giant killer bat
poison shroom
polar bear
tiny scarab, water scarab
water demon
white unicorn, black unicorn, golden unicorn
baby pegasus, bronze pegasus, ivory pegasus, ebony pegasus
solar centaur, glacier centaur, centaur king
woolly mammoth
giant gnome, giant gnomess
neo kraken
rysin dragon
amethyst mermaid, emerald mermaid, ruby mermaid, & sapphire mermaid
cannibal warrior
legendary ice elemental
turtle
New graphics and sounds
There are many new and improved graphics and sounds all around the world. Ranging from fixed fences to indoor decorations to improved items and monsters.
But two changes deserves a special mention:
You can now pick your eyes and mouth as well as several types of masks and glasses. Don't like the color of a feature? No problem, tint it. This animated photo on the left shows only a very small selection of the new possibilities.
Sometimes even tiny changes can have a huge impact. Have a close look at the screenshots in this article. Did you spot the new shadow in some of them? It was a rather small change to the program code, but it leads to a completely new experience. Once you have seen the worlds with shadows, the old images just look wrong.
New NPCs and quests
Among other people, the following new arrivals have settled in Deniran city: Shop assistant Christina and chef Patrick plan on opening the bakery. Weapons dealer D J Smith, and port manager Fiete will take care of supplies for the army. Julia has started to get the library organized, while King Edward of Deniran is worried about tunnels below the city. If you decide to take a lot of money on your search, you should pay a visit to the tannery. The owner will help you with keeping it safe.
The new arrivals will need a little while to open their respective businesses. But Ermenegildy is all set up and ready to heal the wounded. A little girl called Marianne is in need for some eggs to help her mum.
Olmo, however, loves it quiet, so he did not move to the big capital city. Hr opened his smoking business in the forest near Fado instead.
Tired of the same old outfits? Meet Pierre for some new flair to show off. Super heroes and cute and cuddly are his theme. If you are curious about Atlantis, look for Ryla. She is tasked with introducing visitors to the hidden world.
But perhaps don't listen too carefully when in a hotel in Fado. A grumpy guest might demand a decent meal and make quite a scene about it. On the plus side, there are many new food and other items. Did you get a note from Klass? It might be a good idea to follow up on it for a handy reward.
Elimination of login lag
A huge behind the scene change is the rewrite of the database command queue.
Stendhal uses an asynchronous approach do database communications. So there will be no lag in game, even if the database is overworked. But there is one operations that absolutely needs a response from the database: Logins.
The new database command queue is now able to prioritize all operations that are directly or indirectly required by logins. For obvious reasons this also includes storing player progress periodically and on logout. As far as statistics and updates of the website are concerned, however, it is completely acceptable to have lag behind a couple of seconds. So these kind database commands might be pushed back a little.
A twist in the release name
Stendhal 1.35 is nicknamed after one of the new achievements: "Deathmatch Helpers".
But in a twist, it also refers to all the people who contributed to Stendhal in the last one and a half decade. Stendhal is completely open source, client, server, everything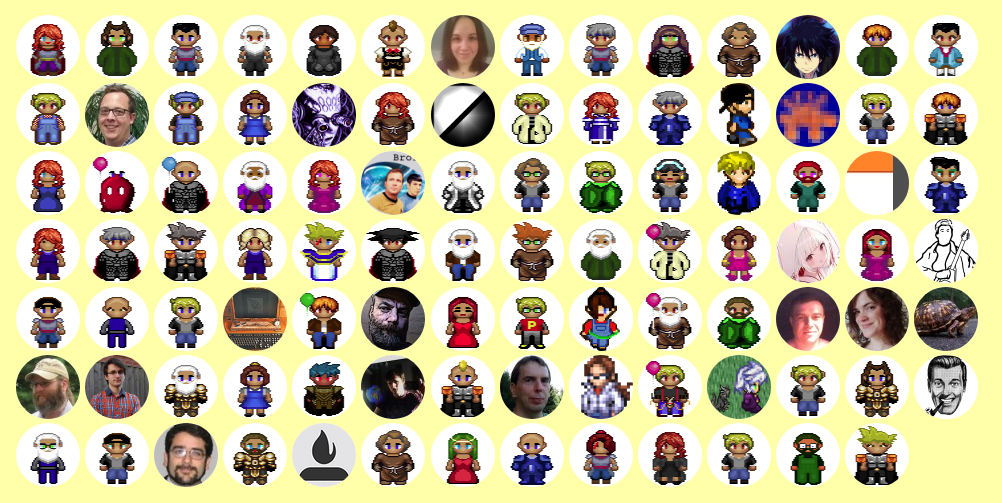 Valuable contributions are not only about code. But they can be anything from graphics and sounds to ideas and bug reports as well as community support. Stendhal has such a rich and diverse world, that is fun to explore, because a huge number of people with completely different backgrounds have contributed to the game.


This was a rather long winded announcement. So let us conclude with:
Have fun!
PS: If you like, join us in the development chat.