State of the Game
Unknown Worlds began 2012 wondering if it would exist in 2013. We end it wondering what gameplay experiences we can bring you in 2014 and beyond! The success of Natural Selection 2 has opened up paths and possibilities.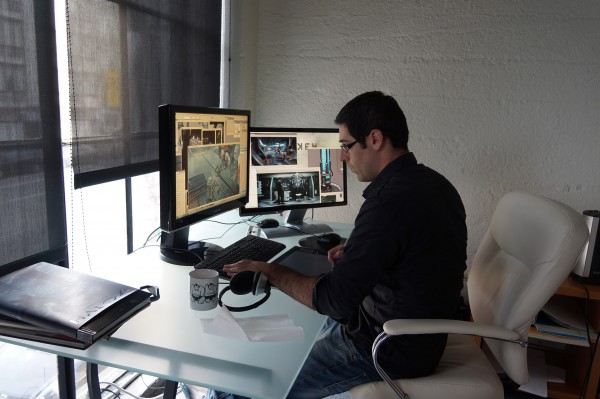 Before talking about those possibilities, let's talk about responsibilities. No game is released in a perfect state. Any developer that does not have a list of 'release bugs' and 'missed features' on launch day is kidding themselves. NS2 is no different. What separates an unfinished game from a solid game is the degree to which it is supported post-release. Developers must take responsibility for caring for their product once it is out in the wild, even after the reviews stop.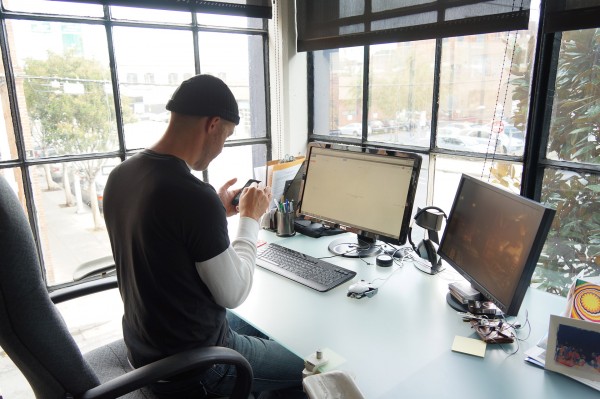 It is therefore with some degree of pride that we announce that our seventh post-launch patch will be released this week. That is an average of one patch per week since launch. These patches are focused on performance, bugs, balance and stability. They also include small feature additions such as server browser improvements. We continue to collect piles of feedback from you on the forum, our internal playtest team, the press, and by playing the game ourselves. This feedback informs what goes into these patches.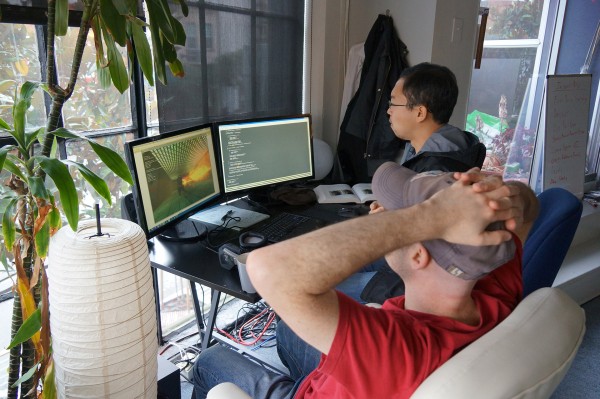 What about possibilities? Such updates will continue on a regular basis well into the foreseeable future. On their own, they will no doubt build NS2 into a tighter, better and more polished game as time goes by. But we don't want to stop there. Early in the new year, we plan to release a 'content update' for NS2 that goes above and beyond what you are receiving in these regular patches.
Some of the possible inclusions in this update have already been teased over the last month: Gorge tunnels, Railguns, Descent. There will be more. It will add to the game in big, meaningful ways. And it will be absolutely free to everyone who owns Natural Selection 2.

After Build 234, the UWE office will be taking time off between Christmas and New Year. When we get back, updates will resume, the 'big content patch' will take shape, and who knows… Maybe work will start on something else?
Build 234
Feature
Improved Favorites functionality in the server browser. Favorites are now displayed at the top of the list by default and will refresh much faster.
Snowballs.
Optimization
New graphics option for particle quality - if you experience low frame rate during combat-heavy scenarios, keep this at LOW (the default).
Changed .polygons files for particle materials to only be loaded once.
Streamlined access of the material polygons for particle systems.
Change
Diabled IP and JP knockback until a better method of applying those has been implemented.
Moved the spectator follow camera closer to the followed player.
Improvement
Added time out to Stomp per Marine, to prevent animations going crazy and Onos being able to disable a Marine permanently when next to a shift.
Easier application of Fade vortex.
Editor
Added prop_dynamic_animator entity used to affect animation state on dynamic props based off messages received from other entities.
Increased the size of the handles on the resize gizmo to make it more clear they are handles.
Added the ability to select between global space and local space for the move and rotate tools.
Vertex Welding should be much faster now. Only triangulating affected faces.
Added Button Emitter entity to the Editor. This can be setup to emit messages into the world to start a sound effect for example.
Huge re-factoring of mesh datastructures - should eliminate a lot of bugs related to crashes/freezes with deleting, welding, etc.
Props with no model will now show up as red boxes.
Fixed undo bug with extrusion. Added selection stats on top right of viewport. Added preliminary "check mesh" tool to help trouble shoot levels.
Fixed low speed when camera accel is on.
Added shift/alt modifiers for camera speed (works both in accel/normal modes); Fixed subtle undo-bug with weld/merge-face.
Fix
Fixed bug causing the follow camera to not follow players anymore if an Infantry Portal or Egg was destroyed right before the spectating player was going to spawn.
Added Recycle icon for recycle kill messages.
Fixed bug where mods would sometimes appear with no name in the mod list.
Fixed "PhysX: Particle data read not allowed while simulation is running" bug when multi-core rendering was disabled.
Fixed bug preventing some structures from displaying the hurt effects (smoke, fire, etc)
Fixed bug where armor / weapon upgrade in Marine HUD is displayed red at the beginning of a round.
Units behind closed doors wont get revealed on the minimap anymore.
Fixed cysts not getting uncloaked by observatories.
Fixed umbra ability not affected by silence upgrade.
Shifts show now the correct echo radius for Alien Commander.
Fixed bone wall being visible to Marine Commander without LOS.
Fixed UI blood effect covering health / energy display at Alien HUD.
Fixed bug where Alien Commander did not properly unlock abilities for himself.
Fixed bug where clogs would not fall down anymore when they previously detached from another clog.
Whip Bombard will no longer damage their owner (Alien Commander)
Fixed bug where blink continued and was showing the trail effect when the Fade was already dead.
Fixed recycling ARC Robotics Factory giving back 0 res (uses now the amount of robotic factory + upgrade cost)
Fixed bug where structures were allowed to perform actions which would be allowed only under specific circumstances (like building ARCs at unupgraded robotics factories)
Fixed Client error caused by the Flamethrower shoot sound effect.
Fixed bug causing loss of resources while spamming build MAC commands at the Robotics Factory.
Fixed exploit allowing a cloaked Alien to run at full speed if they were holding down the jump button.
Special characters such as new line no longer allowed in player names.
Fixed Builder always starting up in verbose mode.
Crash when playing an invalid sound effect.
Changed fog to default to off.
Fixed bug where mods could not be installed if the operating system's temporary directory contained UNICODE characters.
Sdk
Added the ability to specify which object "zones" are rendered in a particular stage of the pipeline with the zones_mask parameter.
Added Shared.ReportStatistics function.
Added compatibility mechanism for handling changes to the SDK.
ns2_summit
Fixed blocked bullets in the corridor outside Sub Access and the entrance to Atrium from Reactor Core
You can now shoot through most railings in the map
Adjusted Flight Control rocks so you can get behind the node again
ns2_refinery
Added Turbine as an alien spawn.
Simplified Transit Route & moved Transit vent entrance to Extraction.
Added a resource point in Exchange.
New vent between Pipeworks and Heatsink.
Split Lava Falls RTs, one North, one South.
Resolved occlusion and pathing bugs.
Fixed a pathing bug that was causing hitching across the map.
Improved performance in low FPS areas.
ns2_docking
Moved Terminal power node to stop it getting sniped from the window
Fixed some holes and gaps