Hello and welcome to StarMade,
this update introduces the new universe wide AI simulation system, as well as new generated pirate space stations, and ruins on planets.
Before I talk about the new features, here is a great let's play to start you off:
AI Simulation
Despite spawning AI, the universe of StarMade still felt somewhat lifeless, especially in single player. While the AI was now a potent opponent, it lacked the ability to fly across the universe on its own. Also, multiplayer servers were cluttered with spawned ship files of enemies that were very rarely used.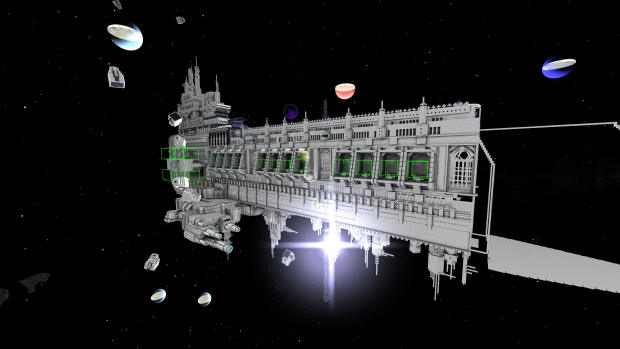 After lots of hours of work, a new system has been implemented: AI Universe Simulation. This system is a new layer on top of the AI, that is already in place. It abstracts a ship to a name, and can move it across the universe whether it's currently loaded because a player is near, or only an entry in the database. The whole database migration from the beginning of the year was targeted to do exactly that as efficient as possible.
The system works in ticks and can handle thousands of ships at once.
One of the first example of this new system is that shooting a shop now actually has consequences. If a player repeatedly shoots a shop, the trading guild will send out a fleet against him.
Furthermore pirates now operate much more focused. They will randomly patrol the space, and try to raid enemy ships. They will also send out parties from their stations to nearby players, as long as that station is not destroyed. Patrolling pirates will avoid faction space stations, but pirate stations will still attack as long as they are not destroyed.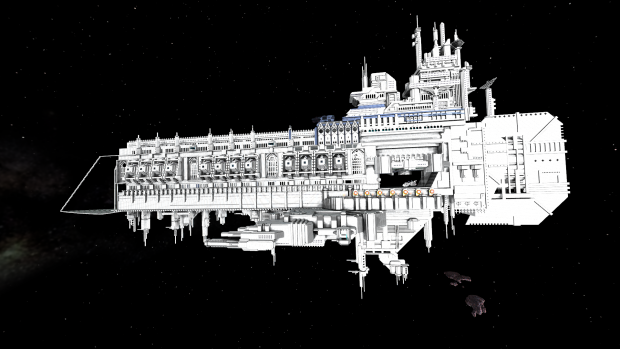 Not only the pirates but also the trading guild sends out ships across the universe (and those to NPC factions are just the beginning). If you are in the wrong place at the wrong time, you might get involved in a space battle between NPCs.
Pirate Space Stations
A whole new type of station has been added to spawn in the universe. Most parts of this new station is randomly generated, and it's planned to make it even more random.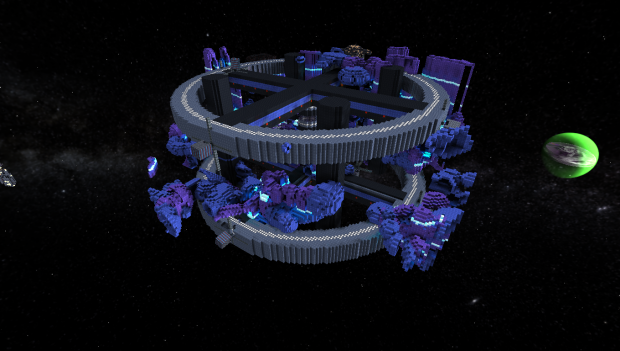 One deciding feature of pirate stations is, that they use a new placement systems, that enables randomly generated structures to use advanced blocks like weapons or docking. The challenge was that, blocks had to be placed and connected either afterwards or right away to a controller block that may or may not have been placed yet.
Furthermore, the system is now able to spawn specific follow up structures, in this case, turrets.
This means a pirate base will spawn fully capable of defending itself. Also, as a bonus for defeating a pirate station, it has treasure inside.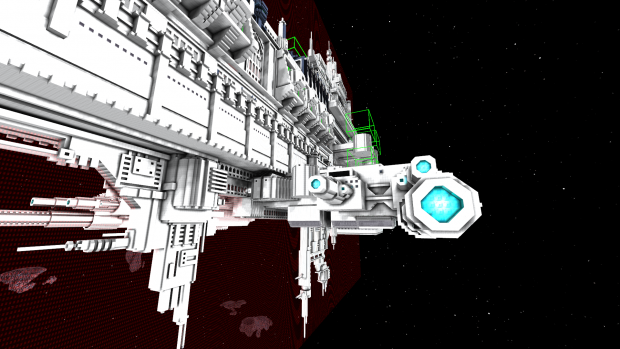 Ruins
The new system not only benefits the stations, but also any other structure. While this feature is just at the beginning, you can already find something mystical when you explore enough desert planets.
There are more exciting updates on the way,
Thanks for playing StarMade,
- schema