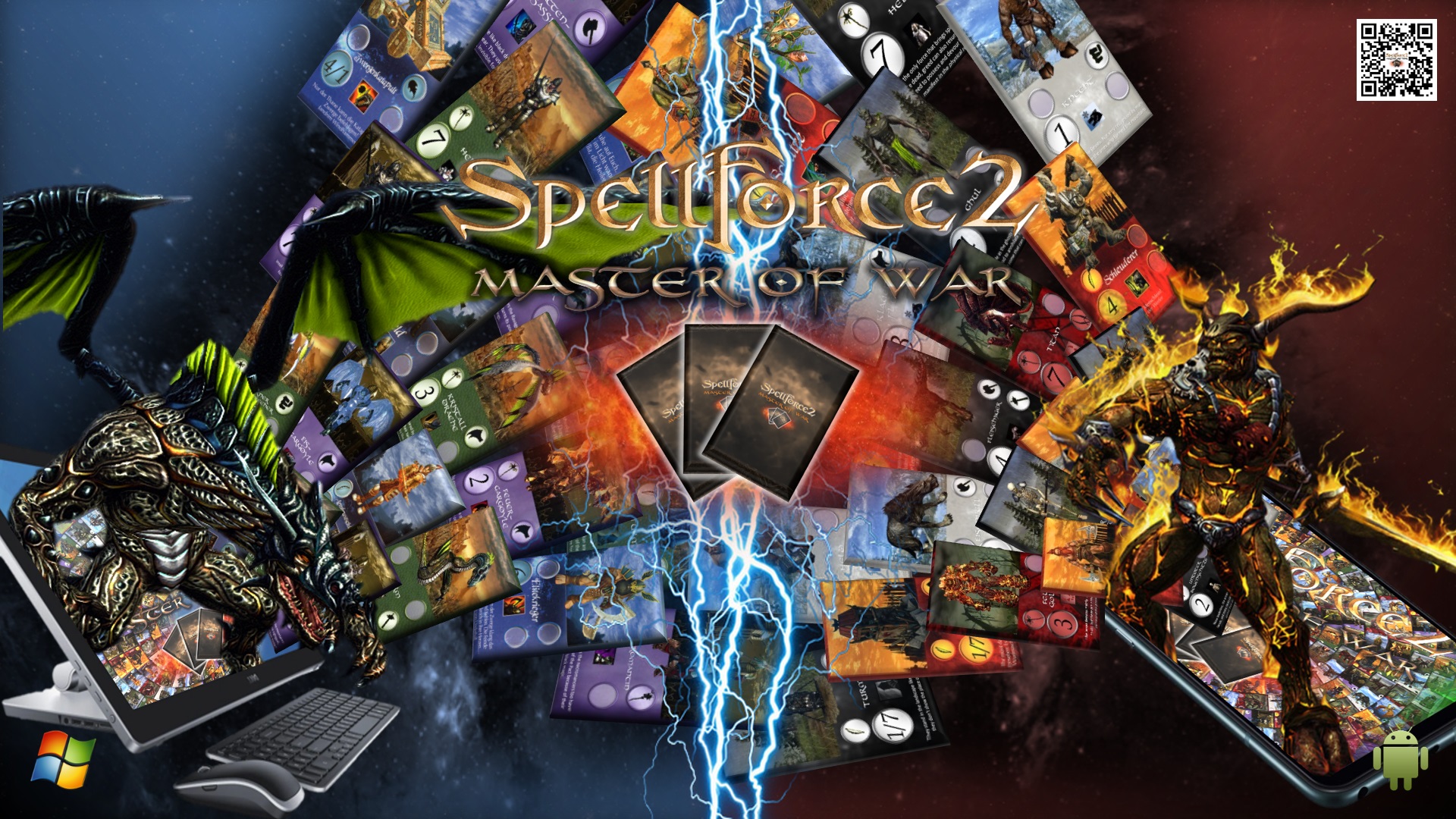 The legendary Card-Game of the SpellForce 2 Collectors Edition of 2006, now finally for PC and Android! Play against the NPC, another Player or Online. Over 100 different Cards out of 7 factions and more than 10 powerfull spells to support them. Many hours of tactical turn based gameplay await you.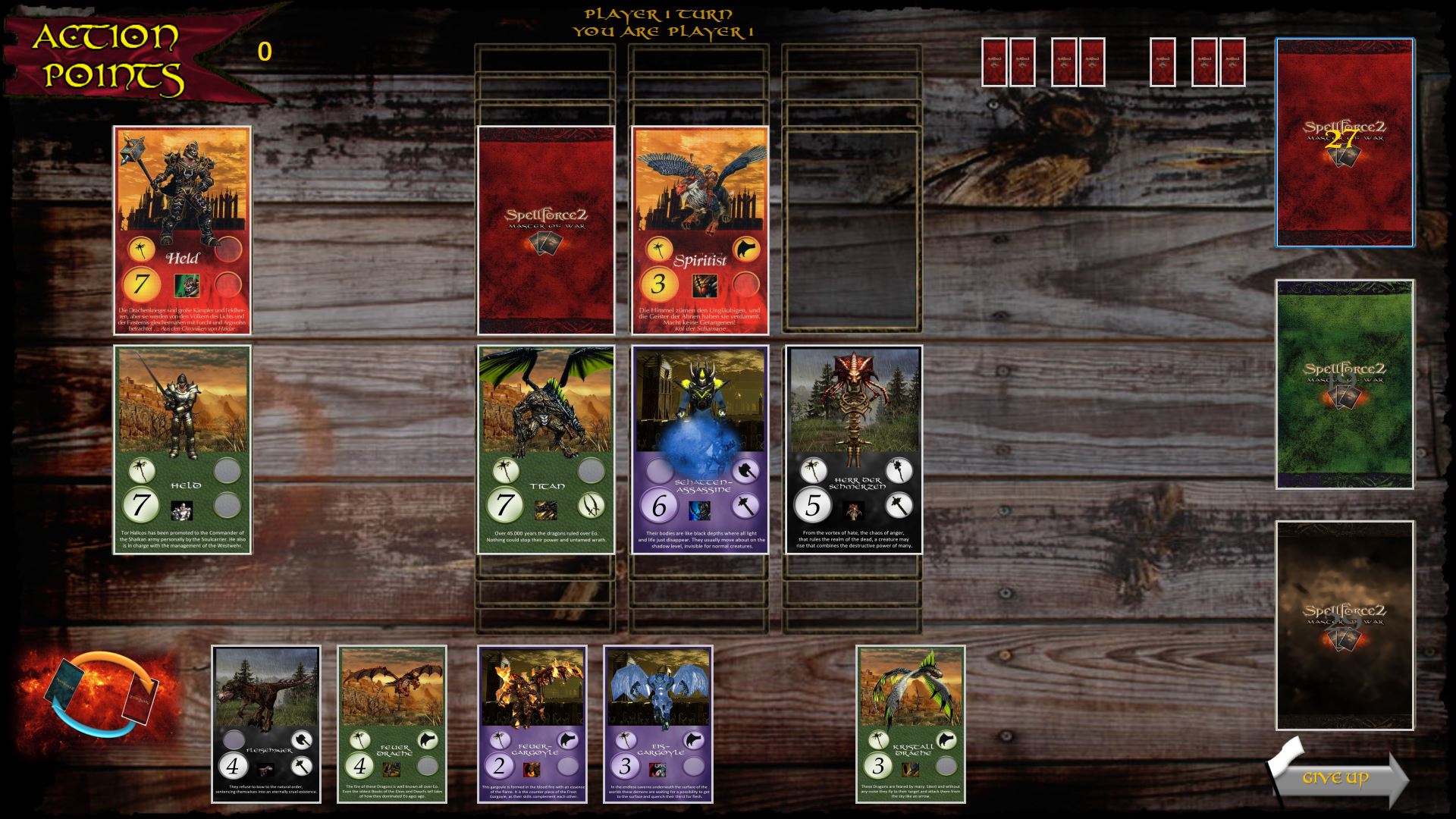 Game Features (4.0):
- Custome Deck (army) of all 7 factions of Eo (Realm, Clan, Pact, Shaikan, Undead, Beasts and Demons)
- over 10 Spell-Cards
- over 100 different Unit-Cards
- Playing a Game vs. the KI
- Playing a Game vs. a Human on one Device
- Playing a Game vs. a Human on (W)Lan
- Playing a Game vs. a Human on the Internet
- Dynamic-Animations
- optimized for 720p with support for up to 4K
- Sound & Music Events
- RPG Level/Rank System
- Windows and Android support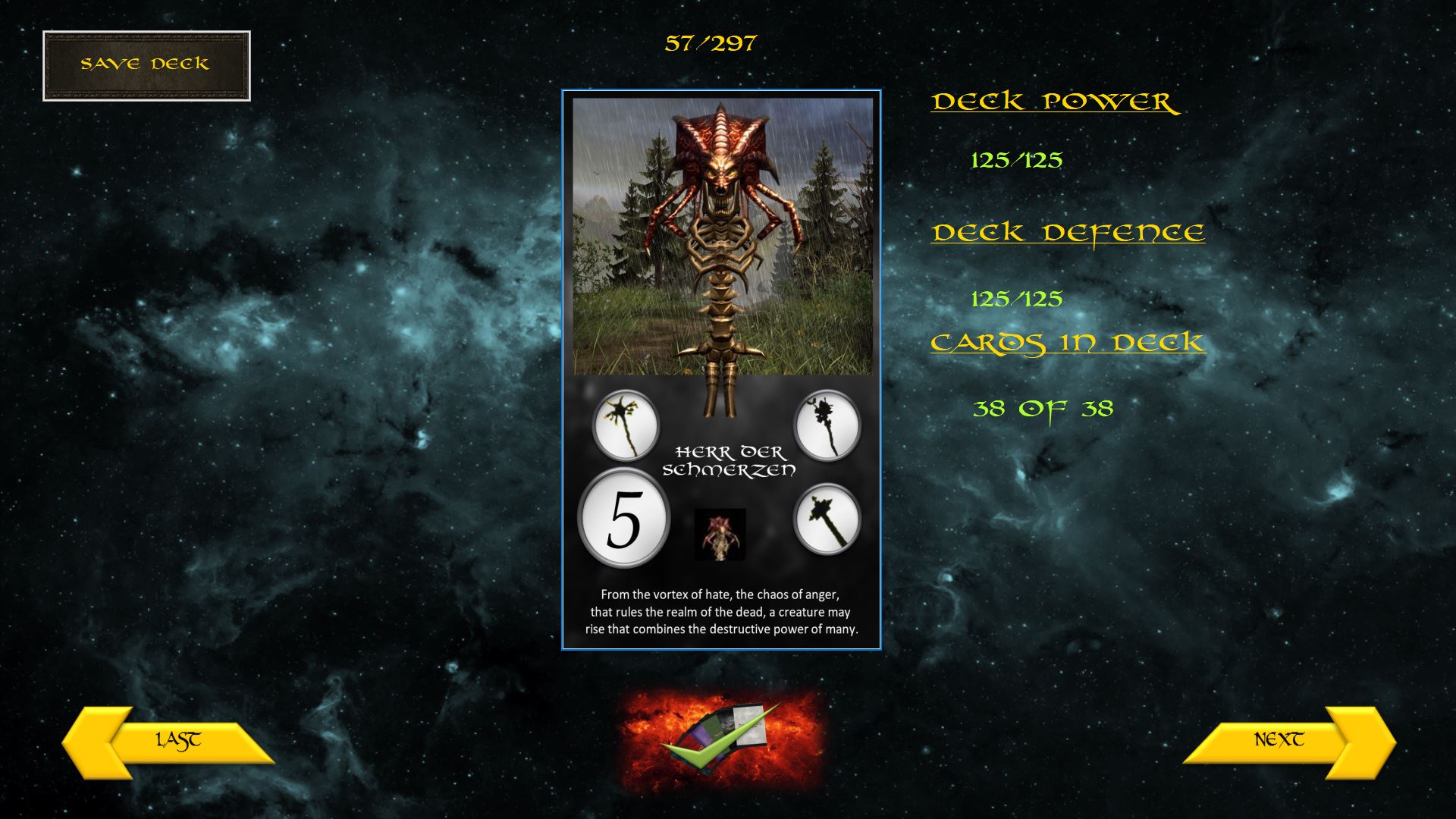 Since the beginning of time the forces of Eo are fighting each other bitterly to decide who is the ruling power in Eo. Only a true Master of War has what it needs to lead his army of choice to the victory. Do you have what it needs? In Spellforce 2 – Master of War (Based on the SF2:SW Card game of 2006) you can show your tactical power to others. Challenge your opponents in matches witch more than 100 different Cards and more than 10 powerful Magic cards on PC or Android. Play against the AI, other players in the same System/Device or over (W)Lan and Online! Prove yourself in growing the ranks and become the true Master of War!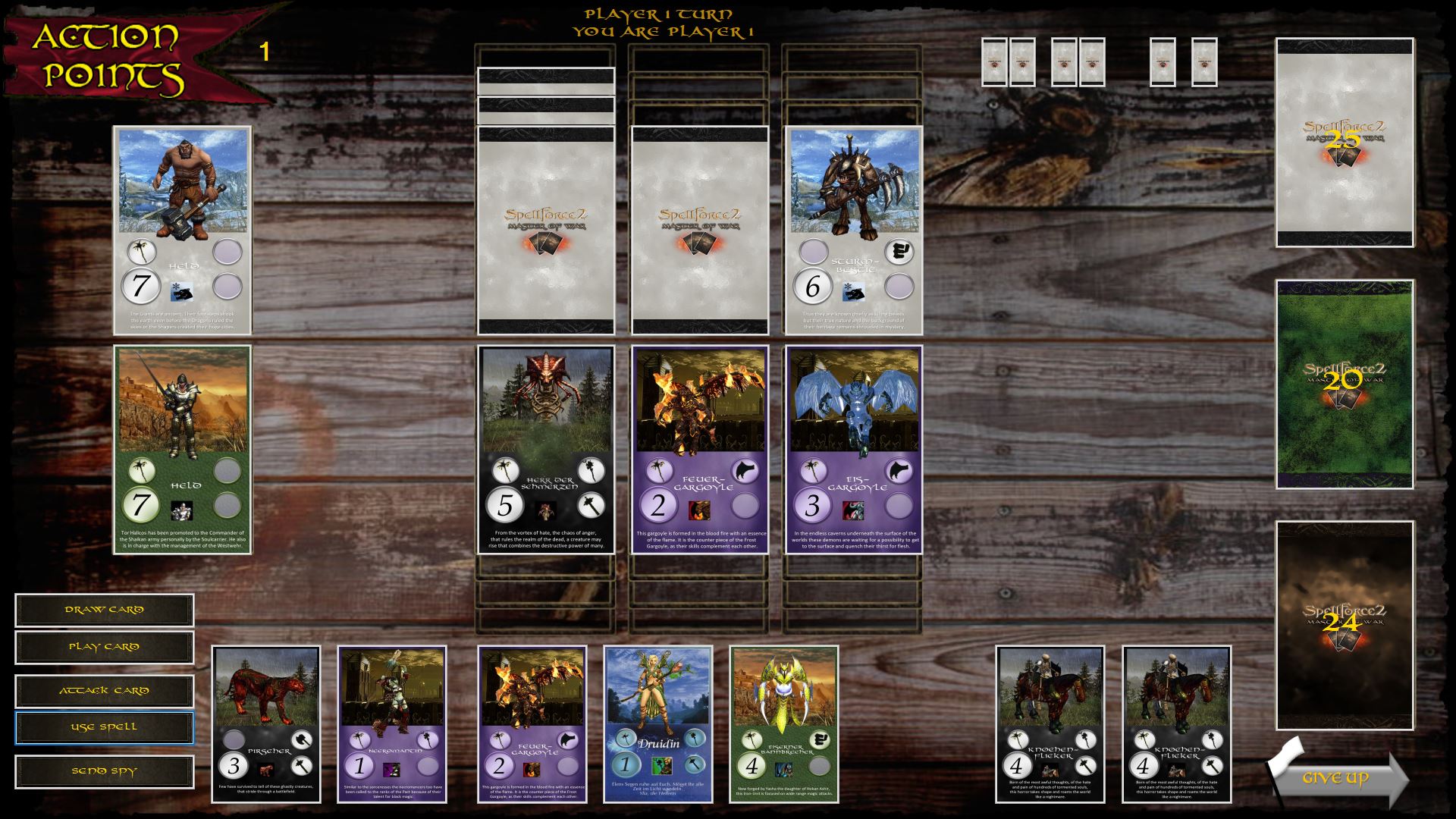 Thanks to Crossplay you can challenge Windows and Android players alike.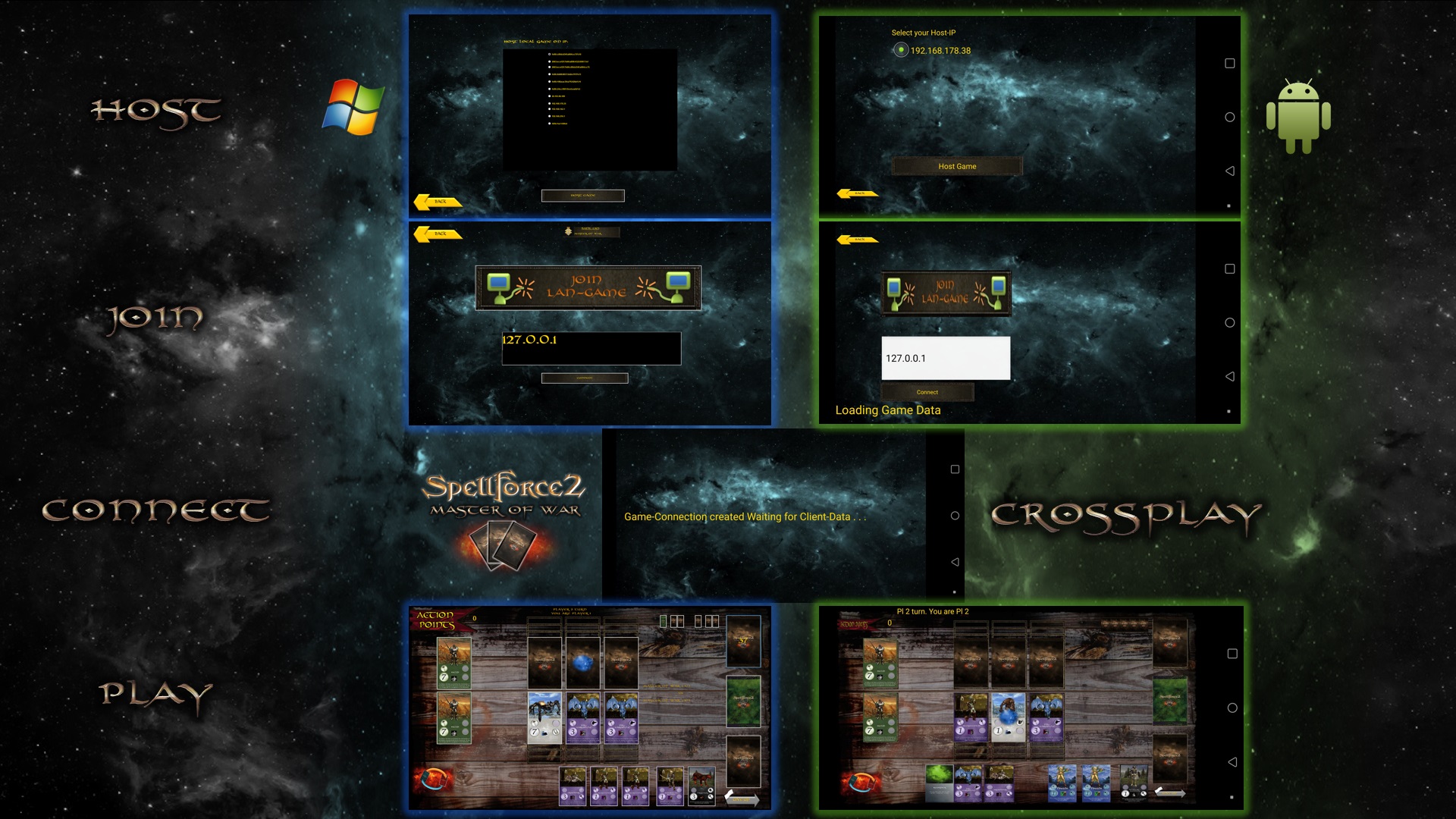 Get it now for Windows and Android:
Sf2-mow.keepfree.de
No connection on your Android device? No problem! SF2-MoW can be completely offline installed and played on Android!

Sf2-mow.keepfree.de
Joint he community on discord at the official SpellForce Discord Server: