It was February 21st, 1986 that the original Legend of Zelda was released. In honor of this magical, timeless and unequaled game, Songbringer will be releasing its first beta version on Feb 21, 2016 – exactly thirty years to the day!
Backers at the $32 level and others who have preordered at $32 will be getting Steam codes on this day. Other preorders at $16 will have to wait longer for the game to get through beta. Hang tight though! The game is getting progressively more awesome. The more time it takes, the better it gets.
Speaking of improvements, there's an updated alpha version now available on Steam to backers at $64 and up. There's a lot of sweet new stuff in the game like a day-night cycle:
Other notable improvements of late:
Diagonal movement
4 buttons to use items instead of 2
Jib can be targeted by foes and take damage
Miniboss random encounters
Secret underwater moorings
New foes and items
Here's a few more images from the latest alpha version: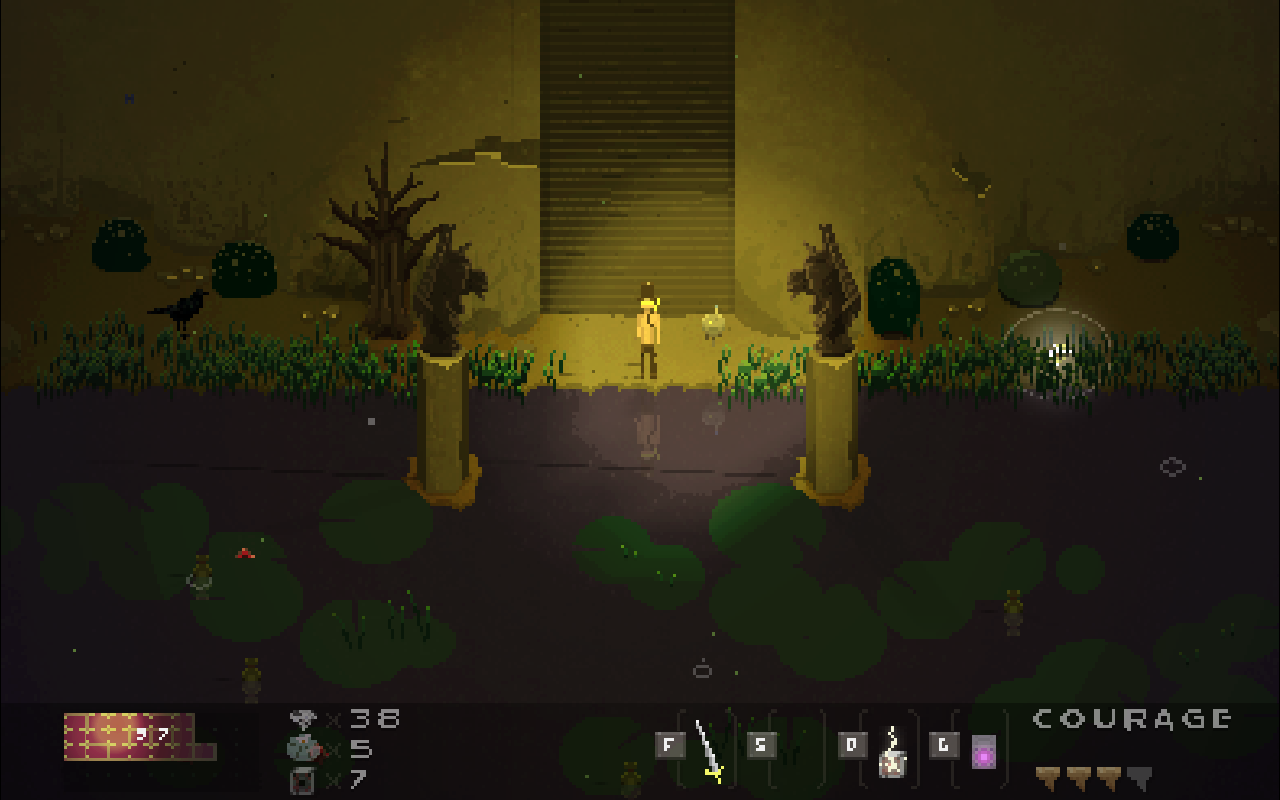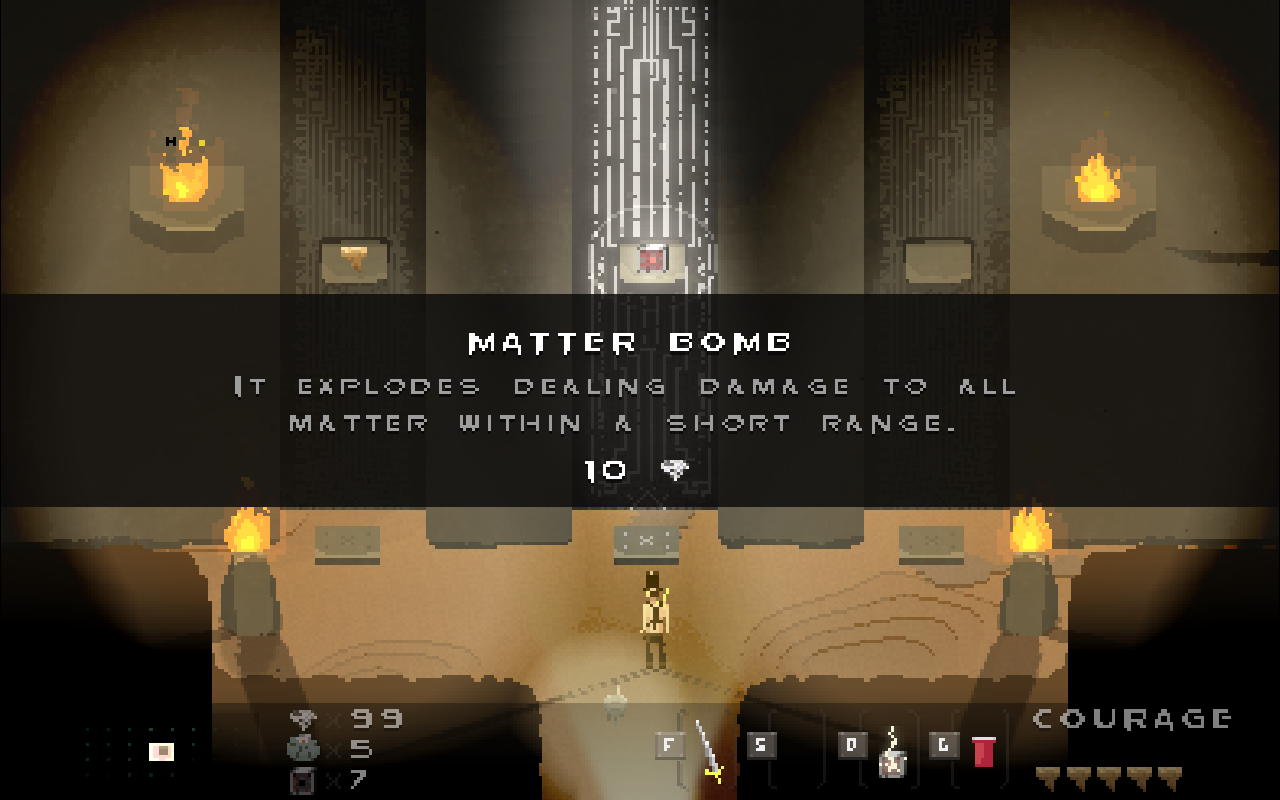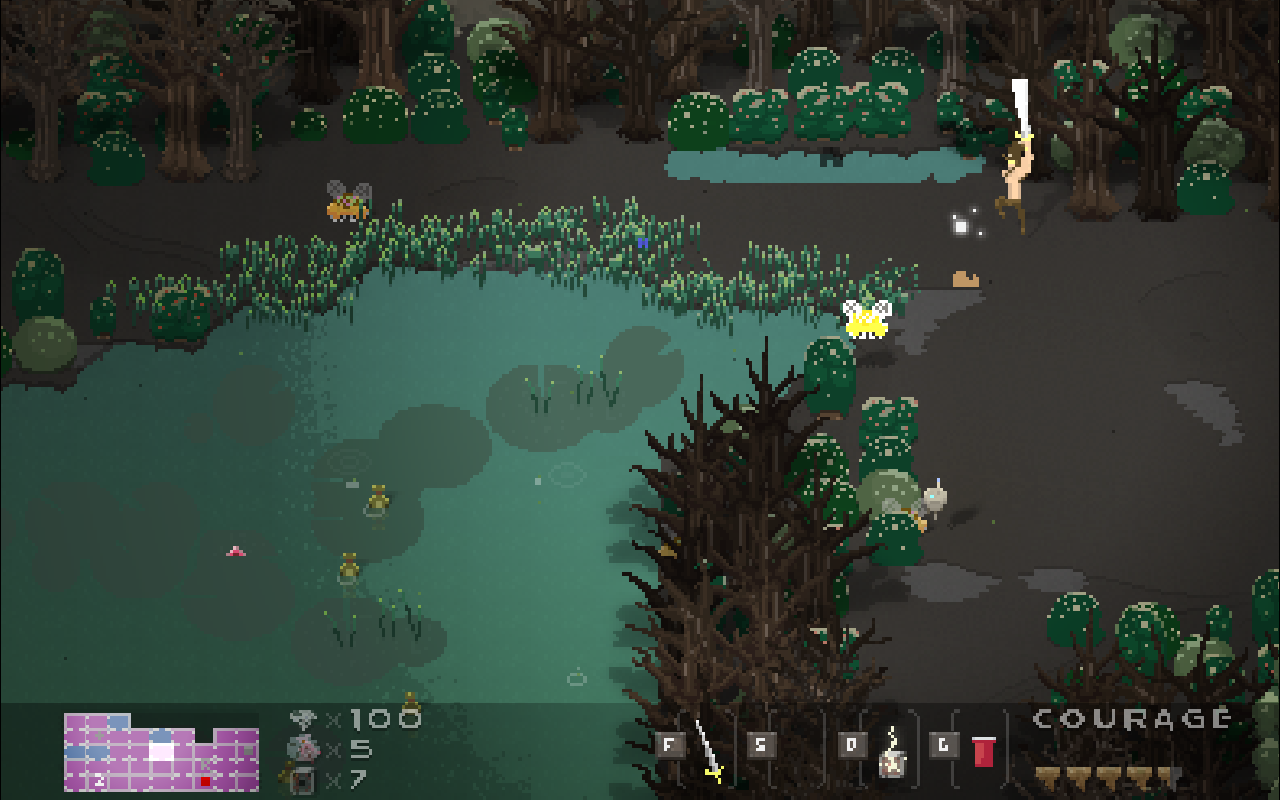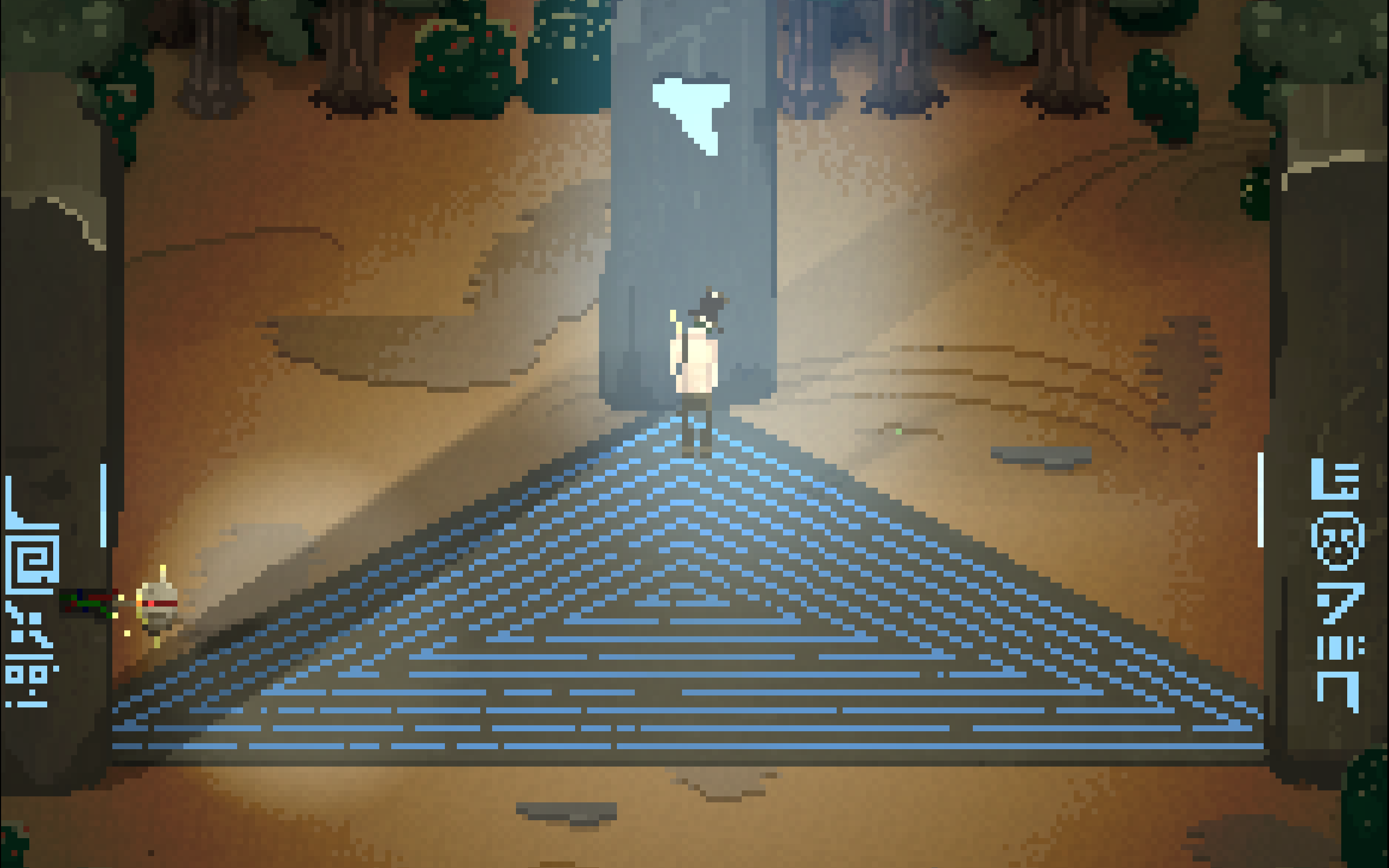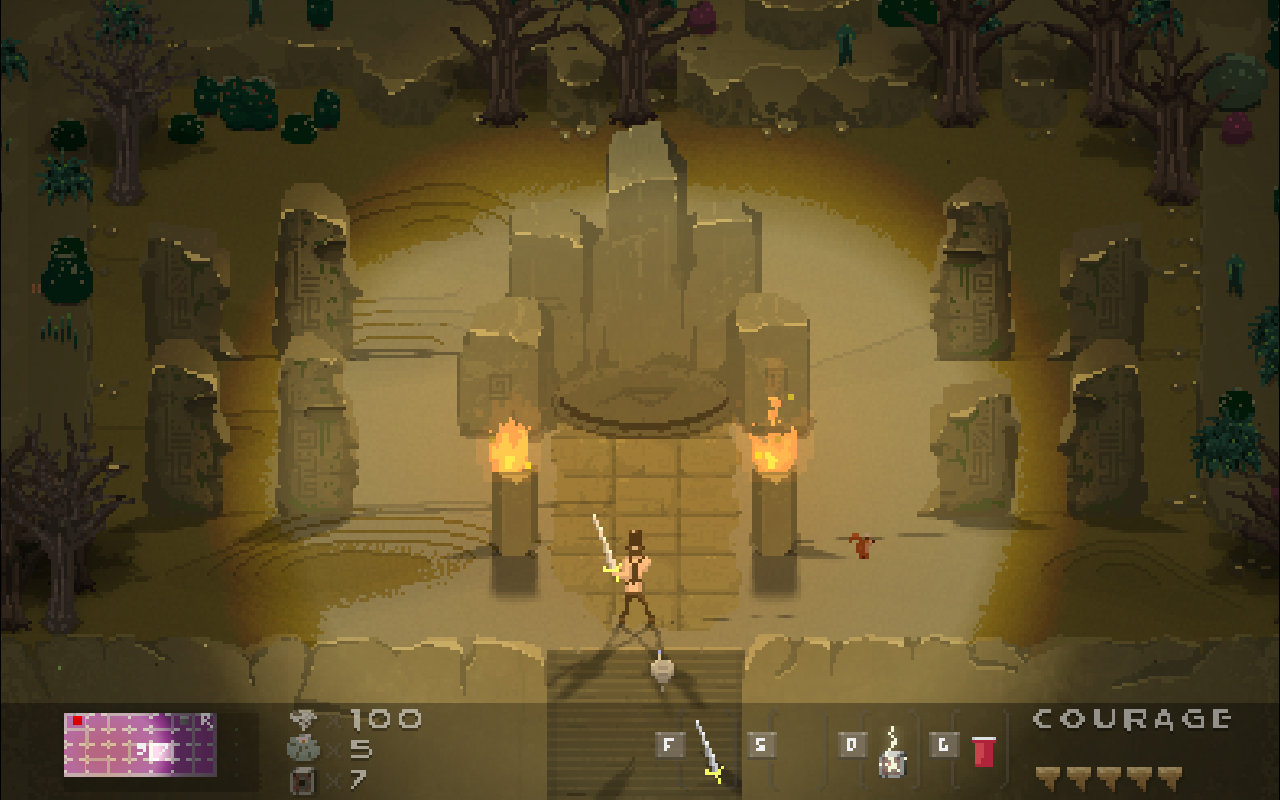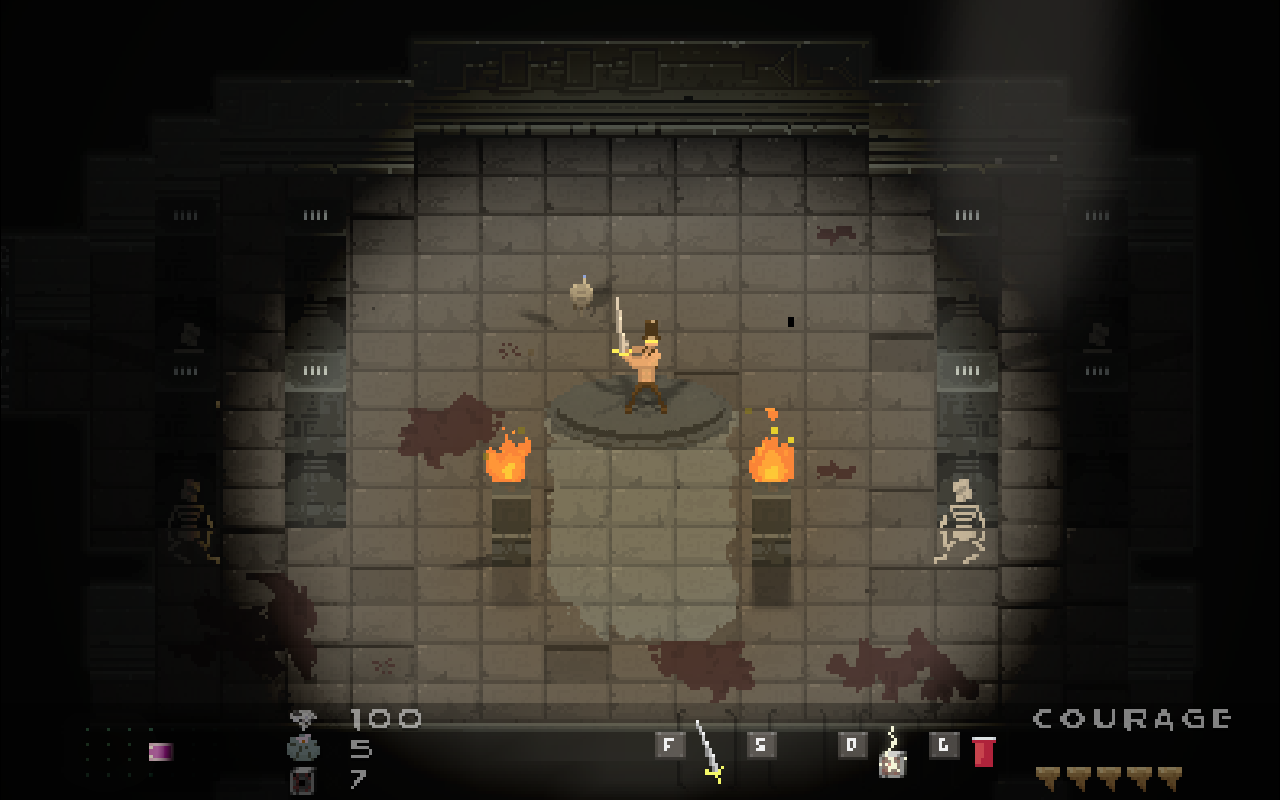 Another Event
Songbringer will be demoing in person the evening of Feb 18, 2016 in San Francisco at the Playcrafting SFO Expo! Here's a link for discounted tickets.
That's all for this update. Cheers everybody,
Nathanael