The featured game for June 9 - 12 is here! Get it now!
---
Feature Details:
Game: Snorms
Developer: Microbasic
Featured Charity: Médecins Sans Frontières
10% of all sales generated by this deal will go to the featured charity.
Platforms: Windows, Mac, Linux, Android
DRM & Distribution: DRM-Free, Desura, Steam Greenlight
Controller Support: Yes
---
Game Description:
"Your island has been invaded by aliens during the night, take your shotgun, and kick them out!
Snorms is an isometric (or top-view) shooter with loads of weapons, maps and monsters. You play a soldier resting on his native island, but it is quickly overrun by monsters from outer space and no outside help is available. You put on your armor, take your shotgun and go to find out what happened at the peril of your life.
--- Features:
Hours of shooting

4 difficulty settings

37 levels + 4 secret levels

14 upgradeable weapons

22 unique monsters

100 achievements

Experience and leveling system

Level editor

Controls: keyboard-mouse or gamepad
--- Explore
Explore loads of levels, find keys to access new zones, avoid the traps, and try to get out alive from these labyrinths.
3 episodes, 37 levels + 4 secret levels, hours of shooting!
--- Monsters & weapons
"Aliens want you dead, but you don't want to die!"
You will face more than twenty different kind of monsters during your journey; avoid homing fireballs, missiles, and all the other atrocities aliens prepared for you.
Fortunately, you will not fight alone; you are accompanied by the best weapons available: starting from a simple shotgun you might end with powerful weapons such as fragmentation missiles, chain lightning or bombardment!
Find all the 14 weapons and upgrade them to make them even more devastating!
--- Gameplay
Rediscover the pleasure of killing monsters, they might not be very smart, but they are many and strong. Beware; some are particularly tough!
Remember that these monsters might get new skills later in the adventure!
--- Android
Want to play on Android ? you will get the full Android port of Snorms for free! (this is not exactly the same game, but most of the features have been kept)"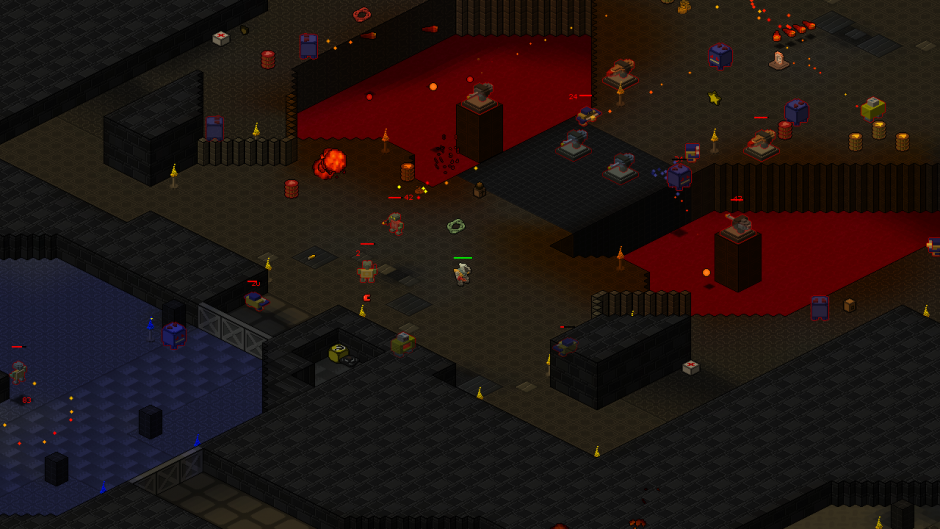 ---
Beat the average and get:
Map Pack! Four exclusive (and editable) maps never-before released for snorms!
Snorms original soundtrack by Thibaut Faurie
The top 3 contributors will also receive:
An exclusive IndieGameStand T-shirt!