Hi guys and welcome back to another devlog about skyland! This time my focus over the last 2 weeks were the basic tools but before I started with that I finally created a logo for the game in blender. This is how it looks for now;

So the next thing on my todo list were the basic tools so I went right back into blender and started modelling those. The tools include a scythe which will be used for the agriculture part of the game like harvesting and planting crops, a shovel for digging around the world, a pickaxe for mining minerals like iron, gold and copper, and a axe to cut down trees. I also added a leafy flask to keep your player hydrated.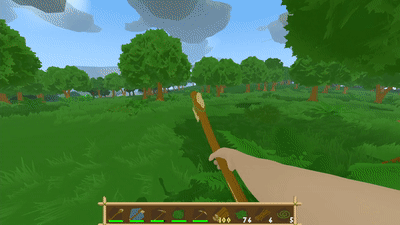 So yeah now it was time to implement the health and thirst stuff but first I had to code a nice shader for it. Basically just a colored background with some bubbles floating around.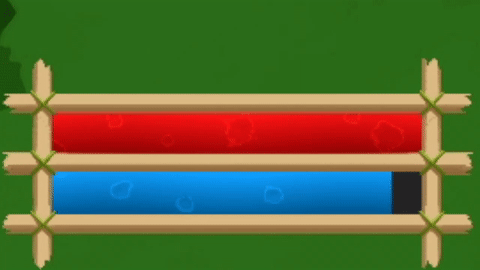 And here is the drinking and refilling functionality in action: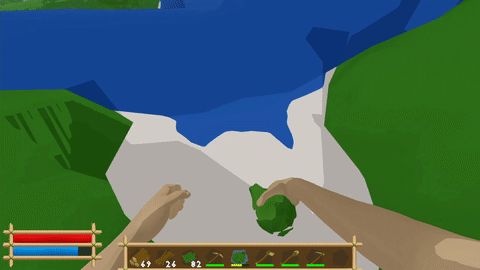 And as a last thing I also finally implemented the berry bush stuff. You can now pick up berries from bushes and they regrow over time. I am not sure yet if I will implement hunger or just let the player heal when he eats something like in the old Minecraft days.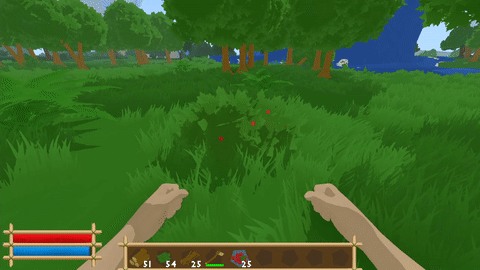 If you want to get a more in depth look you can check out my devlog series over here: Youtu.be