Starts 08.12.15

/

Ends 12.12.15
Second game contest you can win are: Grand Theft Auto Collection

~ This package contains ~
Grand Theft Auto III
Grand Theft Auto IV
Grand Theft Auto: Episodes from Liberty City
Grand Theft Auto: San Andreas
Grand Theft Auto: Vice City
This package contains many fun games of GTA!
---
Game Competition (Focus Selection Pack)
~ Answer the following questions to win ~
.
Questions 01: Which game company have created GTA?
Is it?: 2K Games

Is it?: Scientifically Proven
Is it?: Rockstar
Questions 02: Whose the main character you play in GTA IV

Is it?: Niko Bellic

Is it?: Roman Bellic
Is it?: Patrick McReary

Questions 03: What year was the first GTA game released for PS1?

Is it year?: 1995
Is it year?: 1997
Is it year?: 1998
This competition is under the Rule nr. 03 - (Game Competition Info)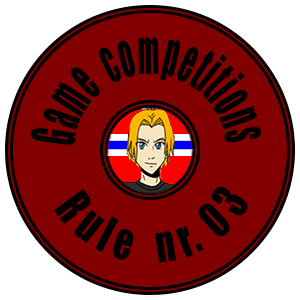 One lucky winner will be drawn in this competition.
This competition will expire 12.12.2015 - (The Competition is now closed)
Those who win will be contacted by those who Sponsor this competition.
The game will be handed on PC through Steam.
To aid delivery through Steam friend one of the Sponsors.
To see Sponsor list refer to main blog here.
Sponsor of this competition is: Kark-Jocke
~ I wish yougood luck andmay the bestwin ~