Posted in Marketing & PR | Jun 5, 2013 | by Tiare Feuchtner
With a father figure as our main protagonist, we feel compelled to honor Father's Day. Depending on culture and country, father's day is celebrated on the second or third Sunday in June. So either way, it is fast approaching! Have you found a gift yet for your daddy? We have one for you!
Your dear father surely enjoys unwinding with a tricky little platformer – we all know that every man is actually a child at heart. But he might be rather the old-fashioned type, regarding all those downloadable games with a certain degree of contempt. After all, a game has so much more substance if you can unpack it, feel it, relish the act of placing the disc in your pc, and later put it on a shelf to look at. It's just physically there.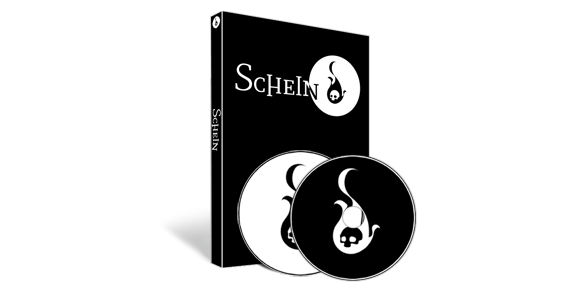 Now Schein is too! Claim our special Vintage Edition perk on Indiegogo and get this prettily boxed edition of Schein for your dad. Or just get it for yourself – after all nobody needs to know! ;)