Posted in Audio Design | Jun 19, 2013 | by Leed:Audio
We already gave you a small teaser of our synchronization during our Indiegogo campaign, and this week we would like to continue where we left off.
As you know, Schein will be completely synchronized in English. Since mid-July we're working on recordings and specially the text revisions by our speakers took longer than anticipated. Mostly it was just about little details, which only a native speaker would notice, or some rephrasing to improve the flow of speech.

Due to our limited budget, the recordings had to be made in our own little makeshift studio. So we attempted to make some improvements to our rooms, so that we would encounter less difficulties in post processing.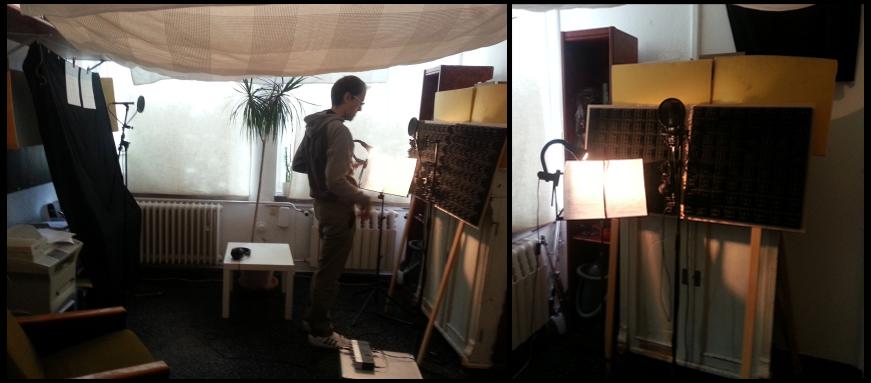 The recordings then proceeded in a simple pattern: Rehearsal, Recording, Feedback. Ad infinitum. ..even though our actors had to improvise quite a bit, since only a part of the sequences were completed at the time. Luckily a great portion of the texts has already been recorded in the meantime.
Next time we will once again breach the subject of implementation with XACT, with which we have developed a kind of love-hate relationship.