Posted in Engine Programming | Jul 23, 2013 | by Bernhard Klemenjak
That was my first reaction when I heard the happy news from St. Petersburg some days ago. Luckily, I was at a small party in Vienna – so I was able to celebrate right away.
Although I joined the project quite late, I know how Tiare, Michael and the 2 Philipps must have felt. All the excitement, stress, tension and pure joy they lived through. The rest of us tried to remain as close as possible to the four of them. Keeping our fingers crossed during the live streams, chatting with each other in between and then checking out the newest pics.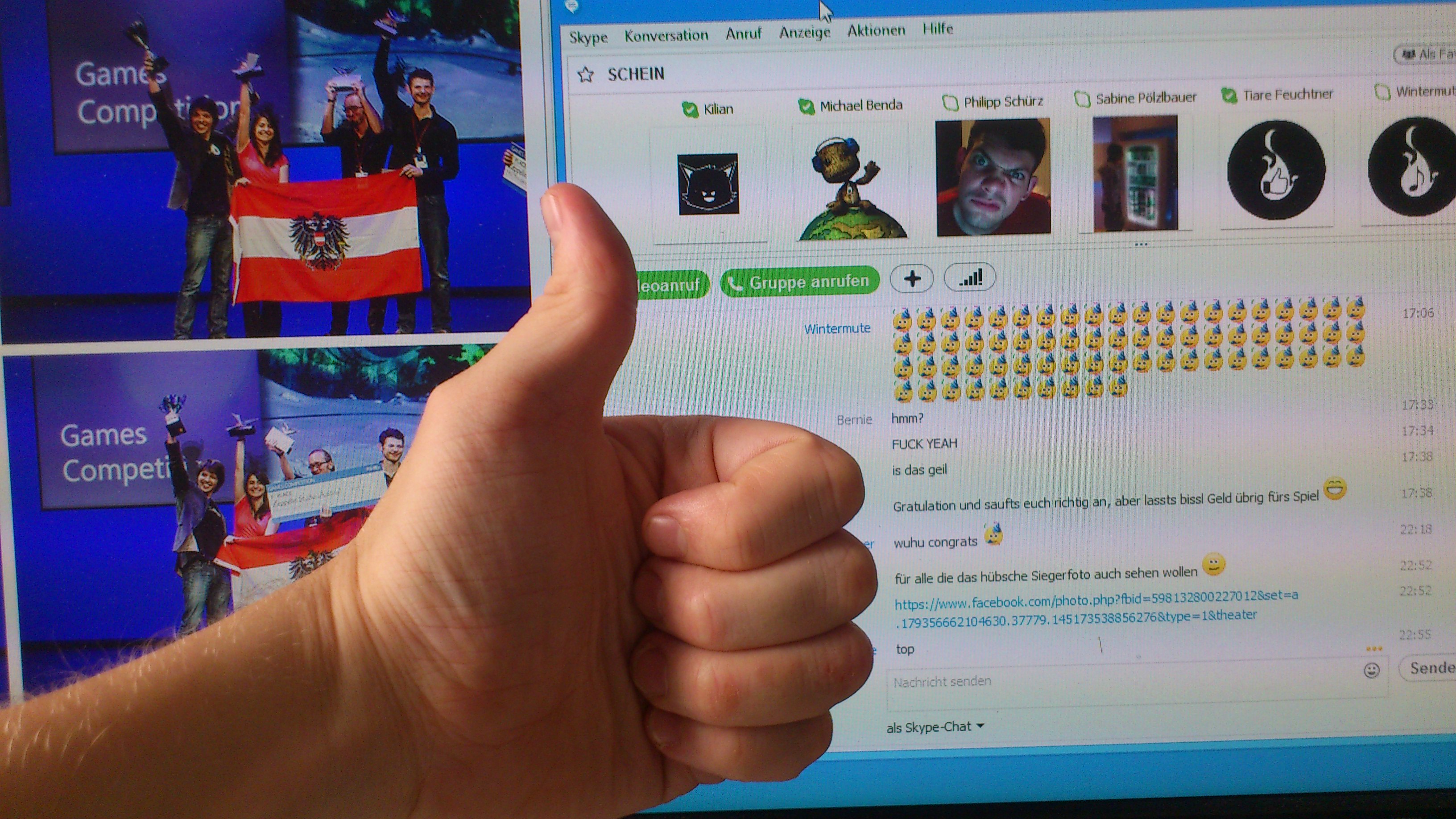 The feeling of having created all this out of a "small" university project is surely overwhelming – and radiates (or better "shines") across hundreds of kilometers. If I think back to university time, I remember that "Schein" was not admitted at first – because our instructors couldn't imagine the mechanics. Maybe it was exactly this challenge, which made it the most successful game of our year.
For us it's now important to use this momentum and finish our game. Award ceremonies, interviews and a growing prominence are good – but in the end we want to convince with a great game. When I read all the comments on different websites, I appreciate the praise & constructive criticism on the one hand and I think that we probably cannot make everyone happy on the other hand. Especially those who think of our game as just an imitation of others. But maybe that again is one of the many challenges we need to grow stronger than we thought we could be.