Rogue's Gallery: Spotlight on 'Brain / Dr. Fuzzi Clone'
Robotron 2084's 'Brain'

COVIDTRON 2020's 'Dr. Fuzzi Clone'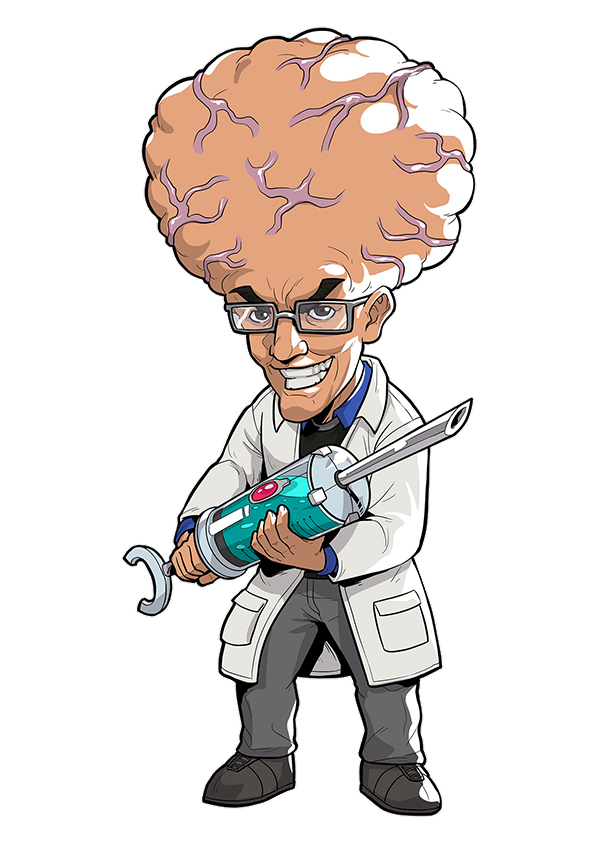 I wanted to stay true to the original ROBOTRON's lineup of enemies, but updating their appearance and behavior slightly to fit our story. In the original game, the 'Brain' baddie is a creepy little character that appears every 5th wave and like the 'Hulk', targets and hunts down members of the last family and turns them into 'Progs'...mindless flashing humanoid creatures that chase the Player. And as if that wasn't enough, the Brain also shoots snake-like homing missiles that zip around after the Player.
In keeping with our COVID theme, our Brain naturally had to be one of the many creepy doctors out there promoting a vaccine as the only 'cure' for COVID-19. We called our Brain 'Dr. Fuzzi's Clone' and dressed him in a doctor's lab coat and equipped him with an over-sized medical syringe - what's more creepy than that? Our good doctor also chases the Humans and when he grabs one, he injects them with his vaccine laden syringe which turns them into a hybrid humanoid creature that also chases the Player. Of course we had to have a homing missile too, so we opted for a 'homing syringe' projectile. Creepy.

Here is a quick clip of Dr. Fuzzi's Clones in action.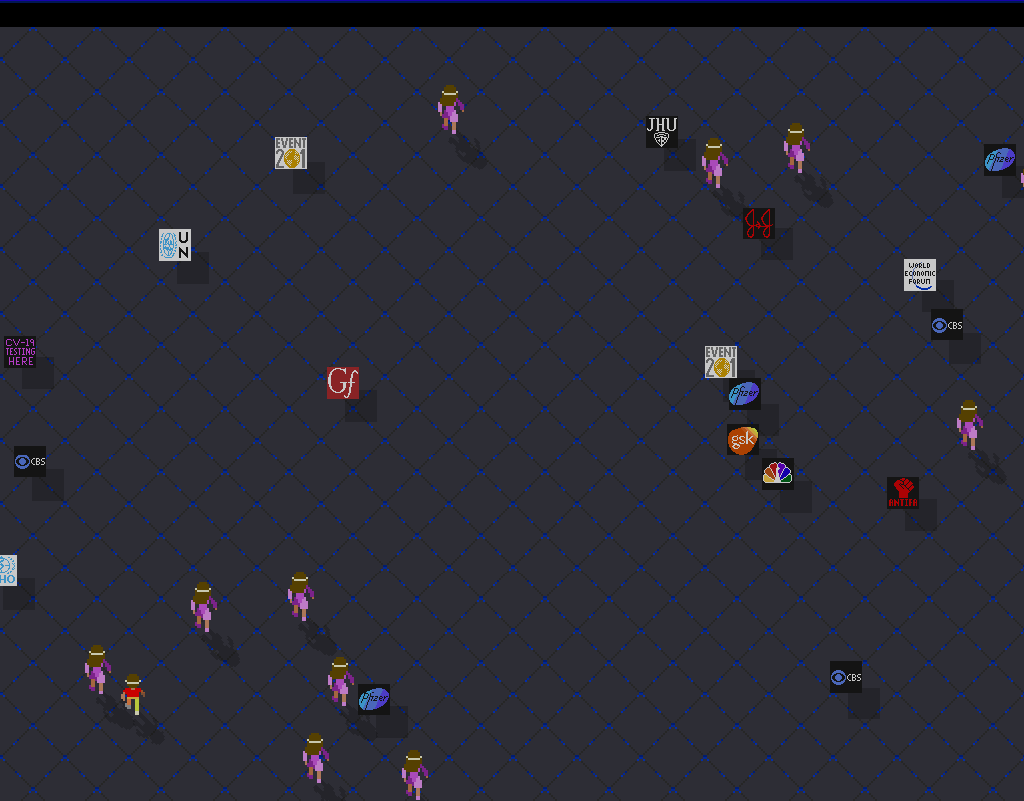 Below is a snippet of the over 700 lines of code that was written to bring our baddie to life!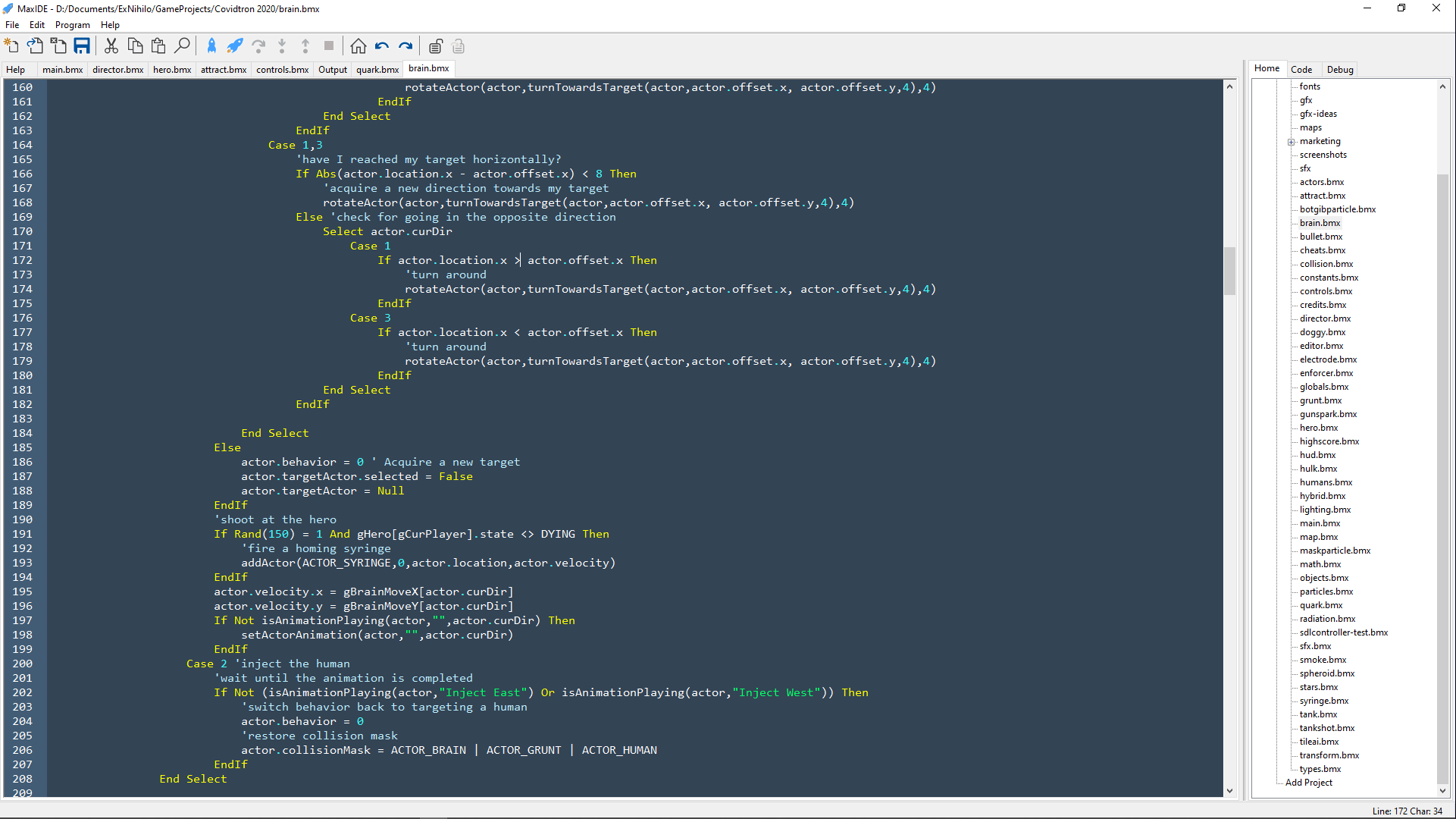 For some reason, Dr. Fuzzi's Clone is our family's favorite baddie in the COVIDTRON 2020 baddie lineup, probably do in part to the fact that his waves are some of the craziest to navigate safely.
Well, that wraps up our Rogue's Gallery showcasing all the baddies from our new game. I hope you've enjoyed meeting some of our game's characters and learning a little about my inspiration for our version of ROBOTRON 2084's enemy line-up and how I brought them to life in our little remake.

CHECK IT OUT!
Check out our promotional / sales website for COVIDTRON 2020 here: Covidtron2020.com
Download our playable, 5 wave demo here: Indiedb.com