Join the fight - Stop the Ravager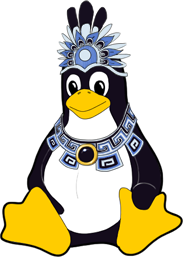 I'm so excited to post this news - Rise of the Ravager is now on Linux along with Windows and Xbox! We are very proud to be part of the Linux community of game developers and really can't wait for you to enjoy our latest game. We're getting faster and better at supporting Linux and thank you for your patience.
It's been great to see the reception for Rise of the Ravager. Our reviews for Ravager have been amazing (see below) and incredibly uplifting. Locally, interacting with people play Ravager is such a charge! Also, seeing people play either through streams or YouTube videos is so much fun. I just thank each and everyone one of you who gives us the chance to try our games.
Until the end of May, please enjoy the Linux debut discount of 40% off. End of May-an...get it? *cough*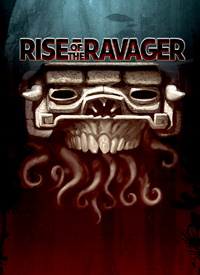 [ppbranchg21776button]
Thanks for stopping in and your support. Have fun!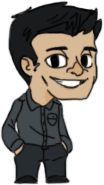 - Fabian
Gentleman Squid Studio
Oh and thanks for reading this post despite my cheesy "May-an" joke!

Mash Those Buttons
"I am hopelessly hooked on Rise of the Ravager" (4.2/5)
Co-Optimus
"Rise of the Ravager is one of those games that made me fall in love with indie games in the first place."
The XBLIG
"The various skill combinations (and option to refund), multiple levels, and New Game+ (ha, more like Difficulty+) make it easy to recommend as a shooter."
OtakuDante's Gaming Inferno
The game itself beams with the high quality presentation that developers such as PopCap Games are able to deliver. If you are looking for a new shmup that's out of the ordinary then this will definitely be something worth getting into.
Wraithkal's Indie Gaming Corner
Single player in Rise of the Ravager was loads of fun
Indie Statik
At first I thought it a little dull... Soon, however, I was to eat those thoughts of mine.
Indie Game Reviewer (IGR)
"Rise of the Ravager is an addictive shooter that does a great job of yoking that wonderful hypnotic feeling that a great shoot-em up can provide, while also deftly mixing up strategy elements and implementing an effective upgrade system to keep you on your toes."
Gameplayersreview
Rise of the Ravager is a highly addictive and wonderfully playable game with great controls and a healthy amount of challenge.
################################################
Please vote for Gentleman Squid Studio games on Steam Greenlight.
Steamcommunity.com
Twitter: @Gentleman_Squid
Facebook: Facebook.com
################################################