This update shows a couple of our revamped French uniforms. The past few months have been spent focusing on Germany but France definitely needs some touching up. To reflect the uniqueness of each class, there are several different gear variations. Here are just a few of them.
Renders
All uniform models and textures by Rigadoon except for the boots and Chauchat pouches, by Betaknight.
This first image shows a M15 Poiret coat with full marching gear. Soldiers would often carry all of their equipment on assaults, so that they would be well supplied when holding enemy trenches.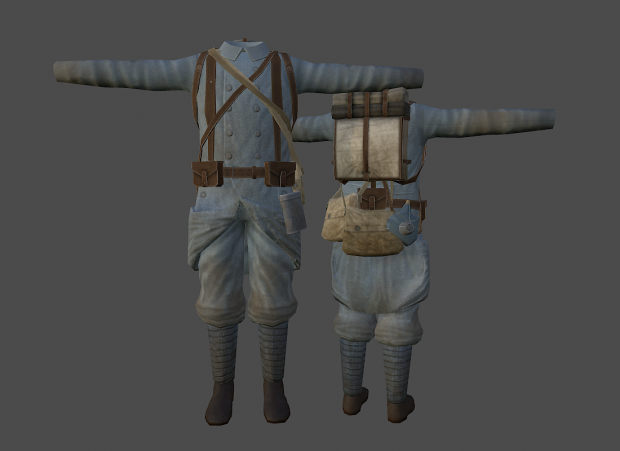 Here is the uniform and equipment of a Chachaut armed automatic riflemen. The M14 type 4 Poiret was still largely in use during the mod's time period despite the M15 being introduced. Leather pouches allow the carrying of two Chauchat magazines. More magazines would be carried by an accompanying ammunition bearer.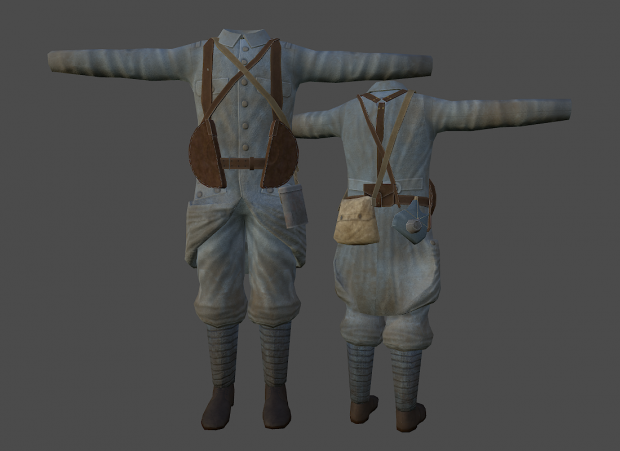 Finally, we have an assault roll, which allowed soldiers to be fairly mobile while retaining the most important equipment. The greatcoat is a M14 type 1 modified into a type 4 by adding lower pockets. The type of blue fabric used varied widely throughout the war making it so that these modified uniforms often looked mismatched.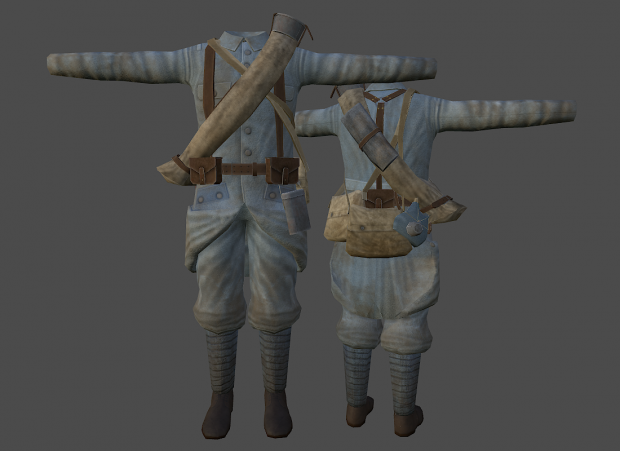 Little bonus, here's a morphine ampoule, available to the medical corps. Modeled and textured by KArantukki.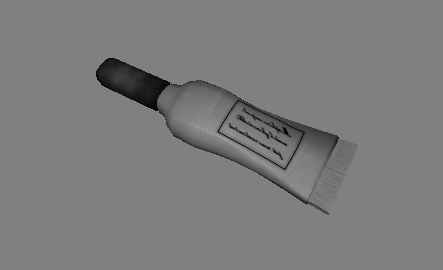 What's Next?
Like mentioned earlier, this update includes only small amount of the French uniforms. There will be far more variations and new equipment for officers and artilleryman. Modeling focus has shifted to artillery, specifically infantry support guns and mortars. As well, the mappers will be glad to here that we plan to release the mapping module for the next update along with some other fancy stuff that DanyEle has been working on.