This game has been keeping me up at night for over a decade.
I wrote the original outline on my very early website for pen-and-paper role-playing back when I studying for my Computer Science degree.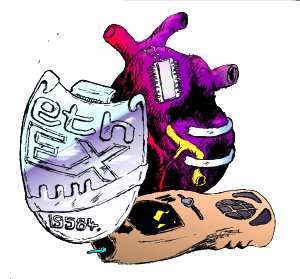 I started working it into a text-based adventure game around 2006, but my full-time work as a Software Engineer kept intervening.
Now its going to be a fully graphical game with rendered backgrounds and 2d animated characters, a la Broken Sword.
Now I have taken the plunge into full-time independent game development and plan to have a Beta out for testers in August and release the game in the AppStore for iPad only in Q4 2013. I believe tablets are the platform adventure game writers have been waiting for - if the game goes well on the AppStore its likely to get ported to Android (using AppPortable or Cocos2d-x).
In a future where all ills can be cured by technology, what new evils will arise? Cybernetic augments restore mobility to the injured and sick, but those who would profit by abuse of the medical technologies always seek to circumvent the Ethics Codes - worldwide laws governing their use - and defeat the EthCops who enforce them.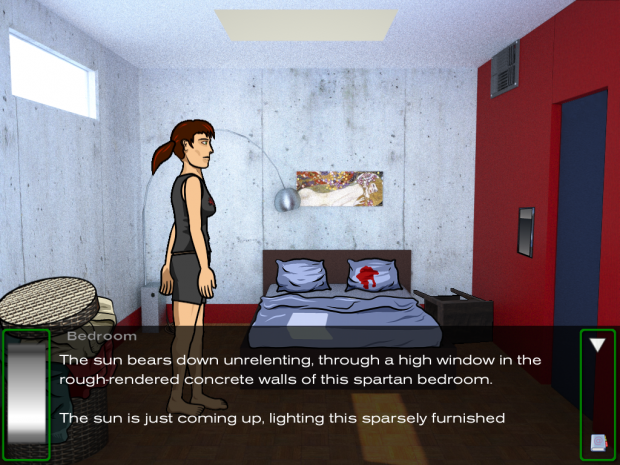 The game incorporates the early future - on the way to a Bladerunner universe, definitely a dystopia that Phillip K Dick would be proud of - with the law enforcement and investigative drama that we know of from todays crime shows.
It's also a story about self-discovery and personal redemption - Erin has crossed a dark line and waking with her memories gone is a low point in her career as an EthEx officer - how can she fight her way back from the dark? Can she overcome the power of the criminal elements that move in her society?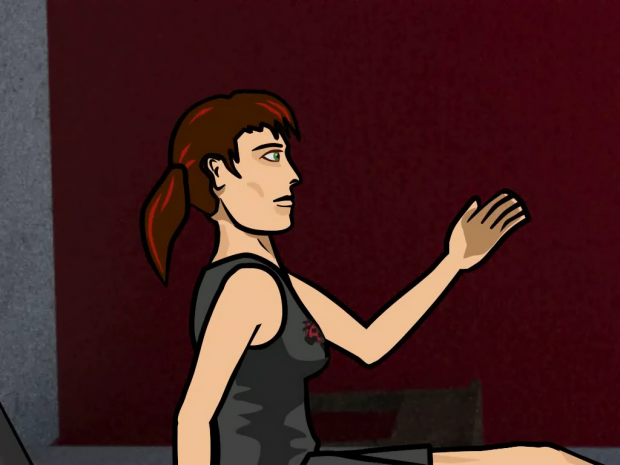 The game uses 4 statistics: Will, Memory, Health and Score. As these go up new parts of the game are unlocked. As say Memory reaches a certain threshold new actions and revelations open up. Unlike traditional adventure games where say not having the blue key from a room you visited 2 hours ago means you are blocked from going further; in EthEx2080 there are many ways to raise your statistics, so there is less chance of being stuck on some puzzle and not being able to progress.
Evidence is tracked by its weight - collect enough and it can be possible to stop the shadowy underworld figures. But collect more and you can put more of them away for longer and beat other players scores.
In EthEx2080 finding the bare necessities to solve the riddles posed in a room is always easy - but can you often replay a room, to get better and better solutions to the conundrums Erin faces resulting in better endings to the EthEx2080 story.
Please let me know your thoughts, and I could use encouragement and ra-ra cheer-squads as for any of you who are or have tried independent game development knows this is hard work! Stay tuned!