While some people might do quests to help that damsel in distress, most of us do it for the reward. Just gaining some experience isn't enough, sometimes the quest giver will want to give you something special.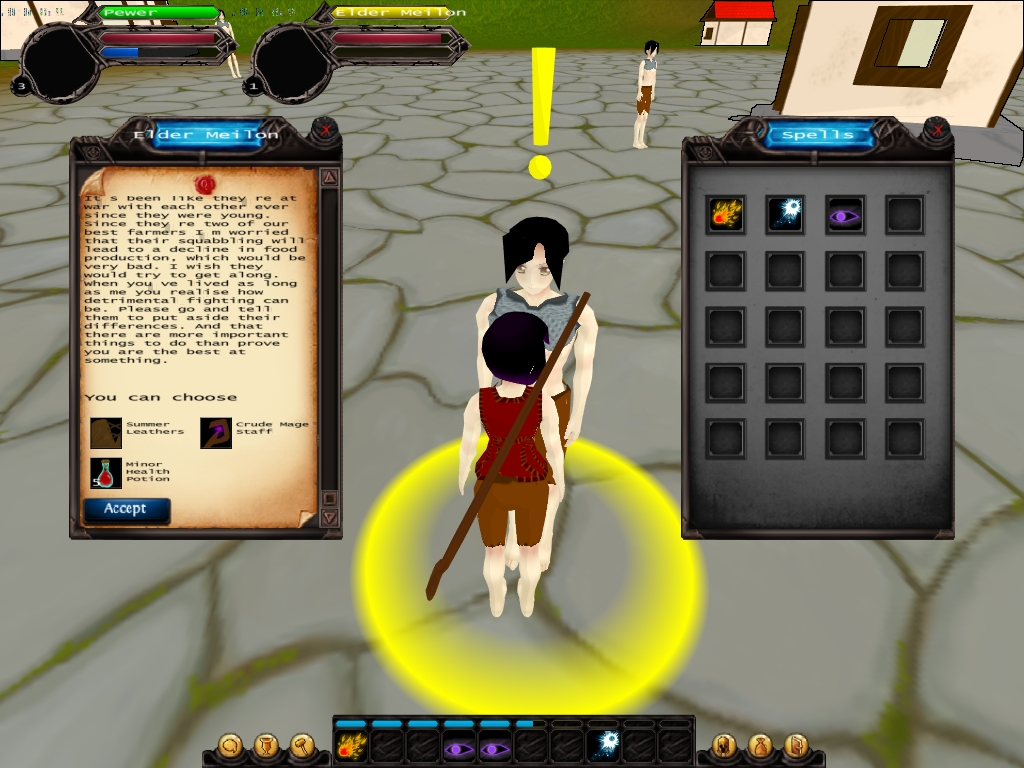 A quest may now have a pre-set reward or some rewards you can choose from, or both. You'll be able to see the rewards before you accept the quest, displayed underneath the quest text. Scrolling in windows was implemented to support this.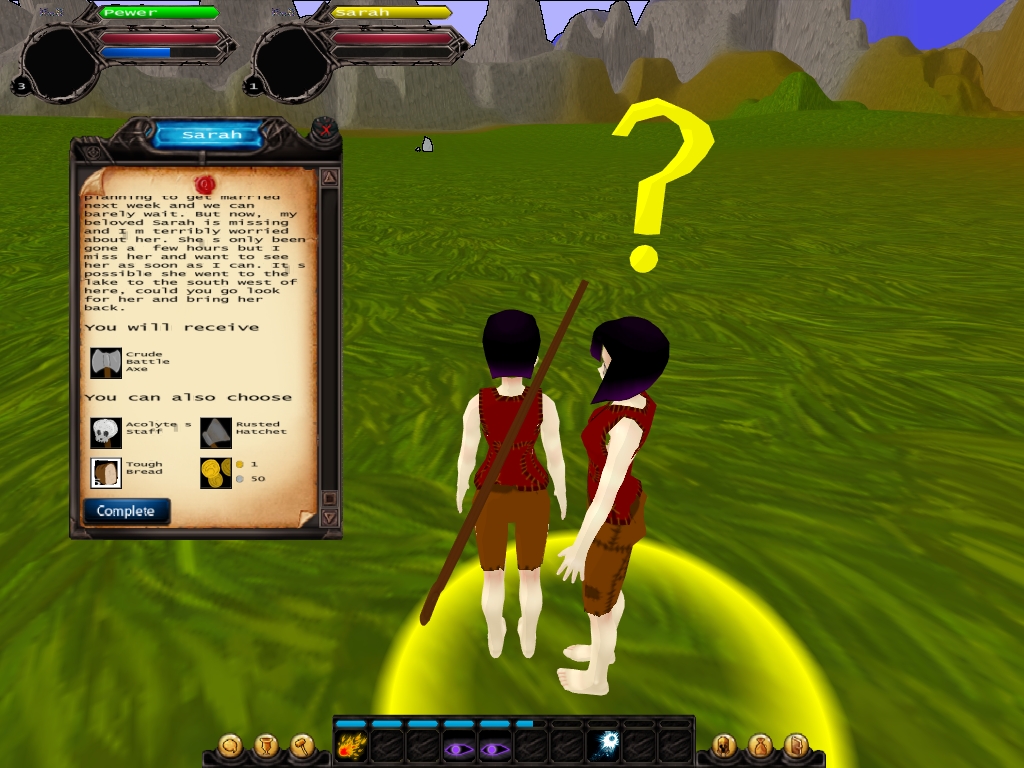 It's as simple as picking the one you want and clicking complete (after you've completed the quest) and it'll be sent to your inventory.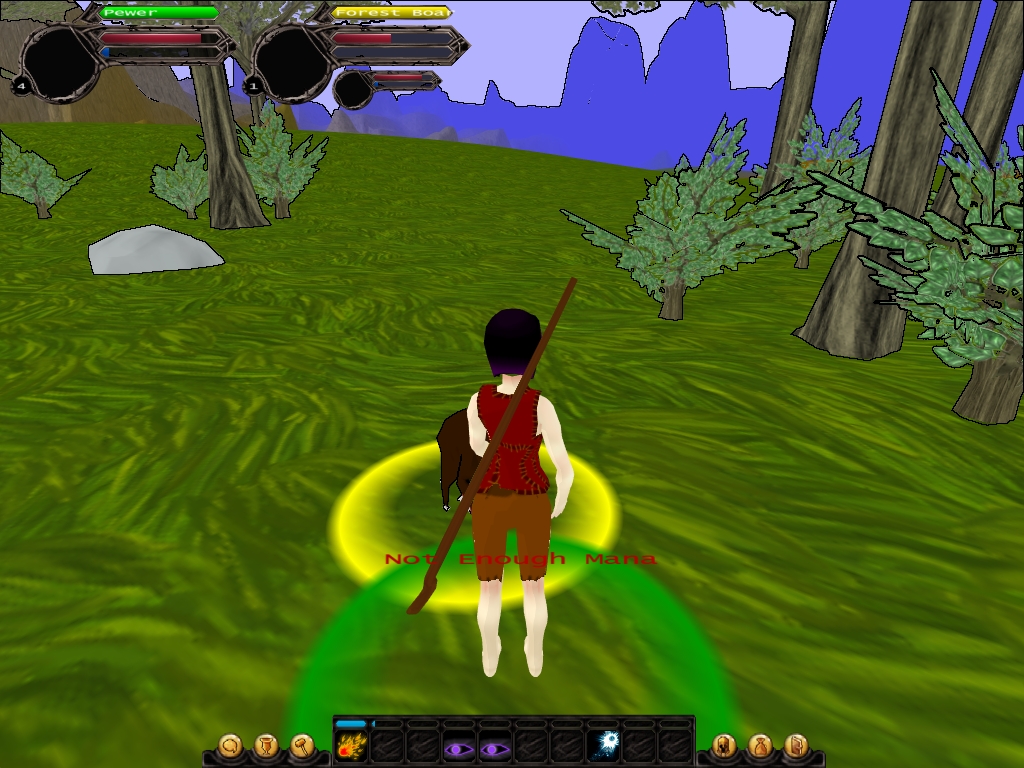 A warning message will now flash on the screen if you do something illegal, for example: cast a spell with not enough mana, try to pick up an item when your inventory is full or try to complete a quest before selecting a reward.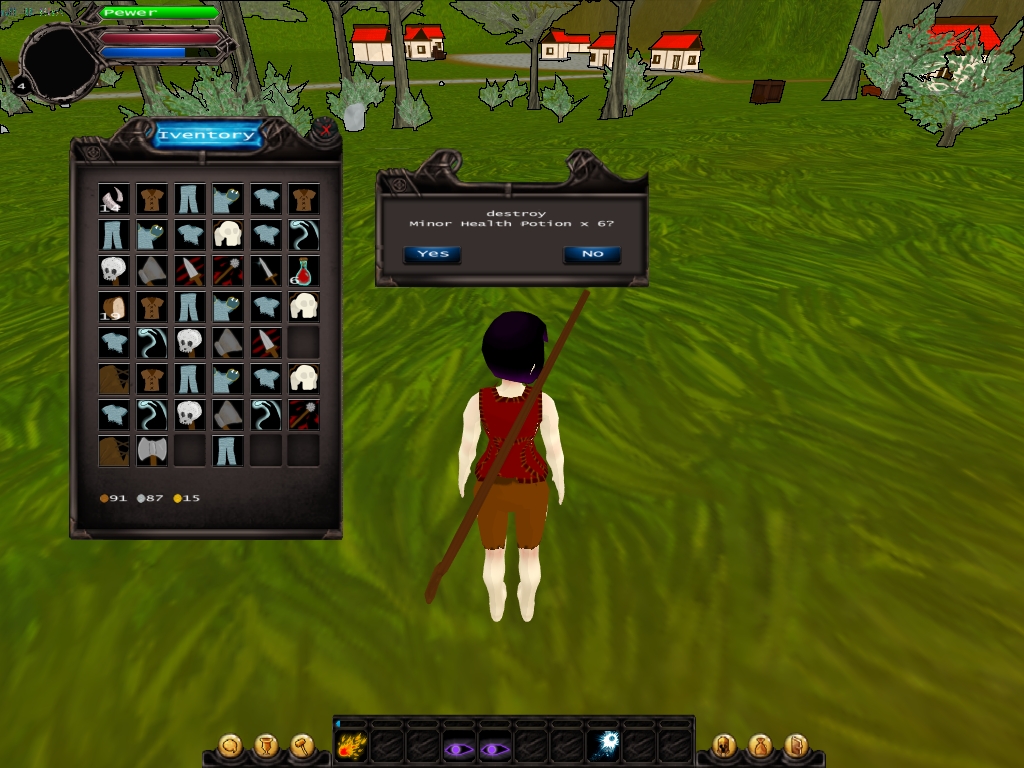 We also added a way for players to discard items from their inventory. Simply drag the item off the inventory window and a popup will ask if it's OK to destroy the item. Clicking yes will erase it from your inventory.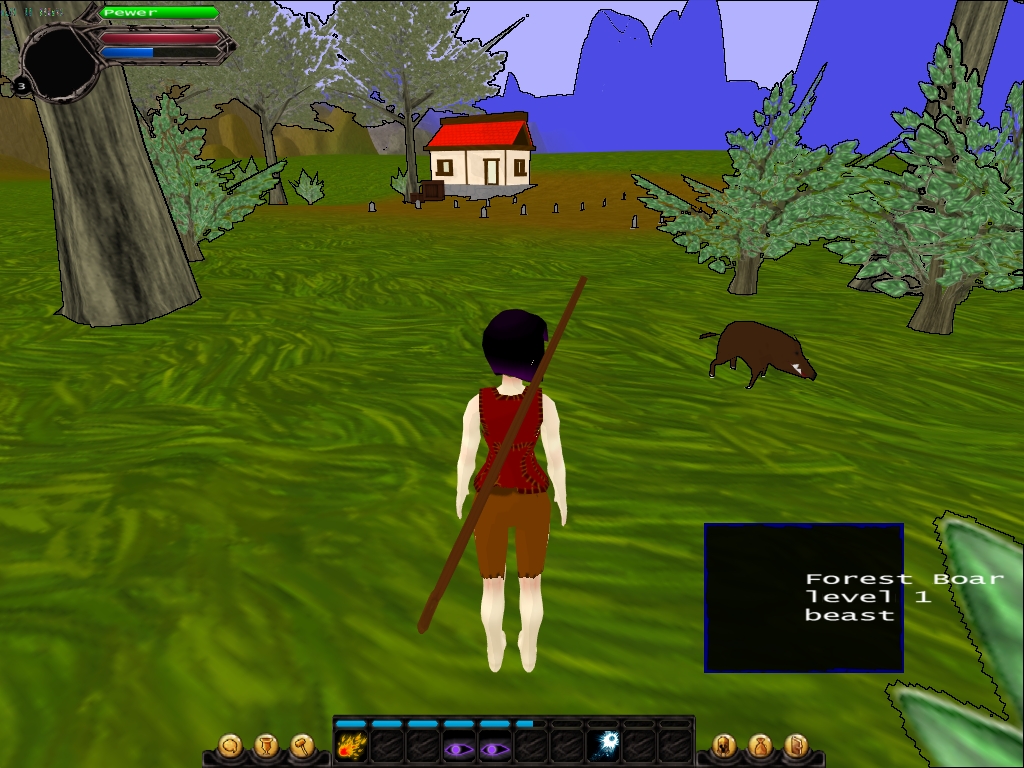 I have been working a bit on filling the world out. The graveyard has changed location and a piece of forest has been replanted. Crates and barrel have also been added.
As always, you can get the game here or let the game (exe) patch itself by running it.