To begin with, as I said before i dont speak english very well. I hope everyone will understand. (the game will be fully translated in english).
Why there is a Delay?
i had a bone cancer in 2014 and i have contracted an infection in my leg due to a surgery, unfortunatly my leg's infection made me unable to walk a month ago and i got amputated last week. the game was planned to release in the first half of 2022 it will probably be released in late 2022 or even early 2023.

---
how can i participate in the giveaway?
Download the picture at the bottom of this post.
Share the picture in one of your social media with the link of the game's indiedb page. (you can do this on instagram story or facebook post for exemple any social media count).
Send me a proof on my instagram (instagram username below).
@Kenzo38130
(Optional) You can also follow the instagram account to have more chance of winning.
Be a watcher of "Hood Story: Kaito Yamazaki" on indiedb.

---
Giveaway Gift.
Winner 1 prizes: 50$ steam card and a steam key for my game.

Winner 2 prizes: a steam key for my game plus a custom npc of yourself in the game or a custom easter egg.

Winner 3 prizes: 2 steam key for my game and his name on the credit.
the 3 winners will be announced in a post in late may , the giveaway only work if there is more than 10 participants.
Pictures: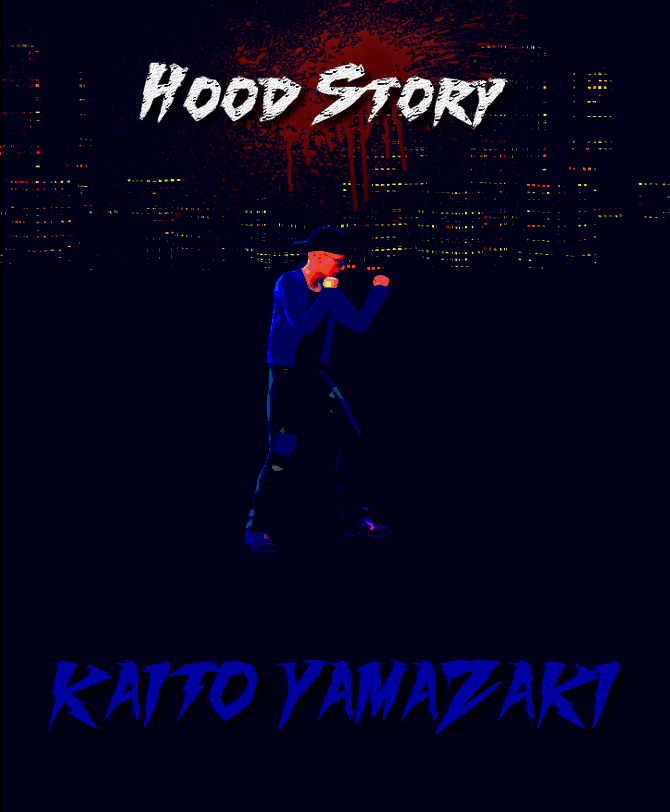 ---
Puurple Cat Partnership trailer.
Thanks to purrple cat for allowing me to use his song "Midnight Snack"
This video was made with and old build of the game (npc ai fighting is much more improved in the latest build)