Recent Update Delays:

Due to unforeseen, real-world circumstances, Rob and Luke are unable to contribute their free time to the project until further notice. Please note that this is not a formal departure on their part, but rather a leave of absence. While this turn of events is unfortunate it is not altogether unprecedented, as projects like Excalibur are both taxing and time-consuming, and the real-life commitments of volunteer developers must always take precedence. We have already restructured our current staff as necessary to continue development, and anticipate expanding the team very soon.

Our PR Approach:

We have learned the hard way that building up hype in typical PR fashion only to fail to deliver content in a timely manner is unacceptably frustrating for the fans, and it also heaps additional pressure on the team. We have come to the conclusion that conventional approaches to PR are not working for us, simply due to the fact that generating PR material takes significant time away from developing the project. Subsequently we are suspending "headline" PR updates until further notice, though we will endeavor to post snippets of dev discussions, screenshots and videos as often as we are able. Please bear with us as we focus all of our resources on a transition to an exciting new phase of development...

The Evolved Engine:

Many of you have probably wondered why you haven't seen true gameplay footage in our updates. The answer is quite simple: the Evolved Engine never reached a complete, fully functional stage of development (no Data-inspired puns intended). Unavoidable team departures and leaves of absence by developers who were integral to the completion of the proprietary engine have made the continued development of Evolved an insurmountable task. The demands of simultaneously creating both a complex engine and game content have overtaxed our already strained resources. This has led us to only one logical conclusion...

The "Big" Announcement:

In the spirit of complete transparency, we are formally ceasing use of the Evolved Engine.

This has been an incredibly bittersweet and difficult decision, as we are consciously giving up years of hard work by many team members. However, we sincerely believe this decision is the correct one for the project as a whole, and that it is the only realistic option if we wish to stay the course and see Excalibur through to completion.

We have already begun working with a battle-tested engine, and this transition has finally allowed us to focus on making a game rather than merely the underlying tech. Our primary objective is to get gameplay up and running as soon as possible.

Unreal Engine 4:

At this time we are working on a prototype in Unreal Engine 4. This does not mean that UE4 will be our final choice, though current tests have been very promising, and the prototype should take a relatively short period to complete, by which time we will know if Unreal suits all our needs for the full game. If it exceeds expectations, we may be able to release the prototype for initial playtesting!

It is absolutely critical to note that we are not losing all our progress with this switch to UE4. Our web-based LCARS UI remains intact thanks to a free open source add-on called BLUI. While we are not able to continue creating our UI with the existing LCARS framework, we will be able to render a revised version onto consoles and displays inside of our levels in UE4, which is a massive step forward compared to the old arrangement in Evolved.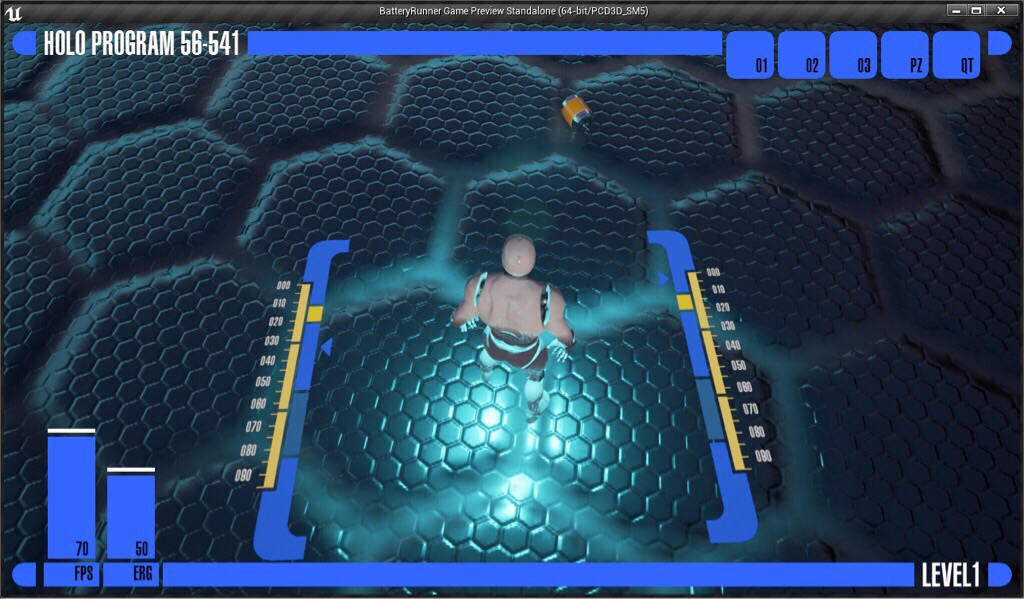 Many of our art assets are also staying in place, though some updates will obvoiusly be needed. We are going to have to convert our models for Unreal compatibility, and we are unfortunately going to lose the Evolved-based Hardpoint Editor...which will affect illuminators and modability. One of our major goals is to restore extensive mod support at a later date, as that has always been a feature near and dear to our hearts as longtime fans of Bridge Commander. Rest assured that we will make every effort to achieve an equivalent level of modding flexibility as was planned for Evolved.

Simply put, everything that has been holding us back on the engine-side has been resolved virtually overnight by this transition. We are enjoying many new features that are already opening up development of elements such as dynamic space environments, screen-canon visual effects, and even interior (FPS) content! For example, the model errors we were facing when porting Bridge Commander models to Evolved have disappeared, which means models we don't currently possess (or have time to produce from scratch) can be ported...assuming we aren't denied permissions to them.




Here is a small list of some of the effects which are already available with UE4, which we are evaluating via the prototype:

Star Effects
Dynamic Grass
Gas Giant FX
Procedural Sky
Dynamic Weather
Procedural Buildings
Procedural Forests
Planet Shaders
NVIDIA PhysX Flex
Ocean/Water Shaders

The learning curve for Unreal is considerably less steep than Evolved...an added bonus which has already become apparent. Some of our less technically savvy team members have already developed impressive content with very little support or previous experience by using UE4's integrated tools.

The general consensus among the team is sheer excitement. The possibilities presented by the new engine are countless, and fresh ideas are constantly being discussed. After a tortuous period of slow development, Excalibur is finally seeing a resurgence of energy and imagination, and we expect that trend to continue as we pursue development on Unreal Engine 4.

Unreal Announcement Footage:

For those who have been patiently awaiting an update for the past few months, here is a short video excerpt from our current prototype, showcasing a mere fraction of the potential of the Unreal Engine. Thank you for your continued patience and support. We hope that you are as excited about this new phase of development as we are. Unreal Excalibur Video



~ Excalibur Team