"The Legend: AUS" - Press Release 001 (Indie DB)
Happy New Year!
First off, we are proud to publish our first press release from IndieDB instead of ModDB! Over three years ago, we (formally known as Elder Productions) embarked on this astounding journey to deliver a fresh, exciting and immersive horror experience called "The Legend". We began this journey on ModDB, and within a year (2013-2014) we were already certain that we were going to be a full-fledged independent title and not a Modification of an existing game. We built an amazing, supportive fanbase and were widely anticipated. In 2014, our team fell apart and so did "The Legend".
We thought that our project had fallen ill from poor planning and massive expectations, and it took a single spark, two years later to bring it back. Our beautiful music and audio work by our amazing Lead Composer: "David Krammer" sparked our love for this title again. So, without further ado...

We have signed our distribution agreement!
That's right, a reborn, reimagined "The Legend" is on the way! It will be available in just a short couple of months but we want to rekindle our fanbase, and reassure some of our audience about some major changes.

"The Legend: AUS" (TLAUS) will not be about Slenderman, or any other copyrighted mythological creature for that matter.
TLAUS will continue to strive to achieve a cooperative campaign, but this may not be available in the Early Access or first edition versions of our game.
TLAUS will now feature an episodic release, each with it's own terrifying experiences, urban legends, folklore and fears with a new setting. In order for us to continue to create new experiences with each DLC, we will be utilizing the profits from the episode prior to develop the next set of experiences.
Lastly, TLAUS will be significantly cheaper than the current indie games on Steam while providing superior quality. Not to point any fingers at specific projects but some indie games are raging at $7.99 or even $5.99 Early Access for, in reality, half of a game. That's not fair to the community, their fanbases or any consumers. We understand that the economies of the world are hard sometimes, but you will not receive any money-shaking from our project. We want our project in the hands of as many people as possible, but remember, we also have to fund our development. We will be relying on the community to help us continue to supply them with these amazing, unique, terrifying experiences. (Expect our Early Access edition to hit the market at approximately $3.99 or close to it)
For anyone that has missed our project in the last couple years, we have supplied our most recent trailers from (2014-2015):
Darkness Emerges
Fear the Unknown
The first episode is "A University Story." A Horror title crafted around the things that go bump in the night on college campuses, creatures, fears and stories that surround some the most terrifying, horrifying events.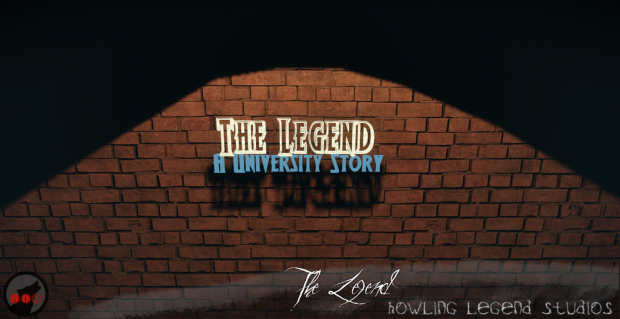 We recently launched a worldwide casting call for voiceactors for TLAUS. After 300+ applications, we have narrowed down our auditions to amazing actors that we believe will help immerse players in our universe. We cannot wait to announce our new actors/team members in the upcoming weeks.
Stay tuned, everyone! For the latest information, follow us on Twitter! @HowlingLegendSt
Very Respectfully,
-Austin H.

Project Lead