Elisa - The Innkeeper is a unique Visual Novel experience for Pc and Mac.
It is an independent effort by a western developer (even though our team members are from all around the world) intended for a western audience with the goal of bringing some new life into a genre that is greatly underrepresented both in the western market and the independent game scene. Personally, I believe story-rich visual novels can stand among the most beloved game genres out there today, and with the right level of passion and care such a game can really blossom.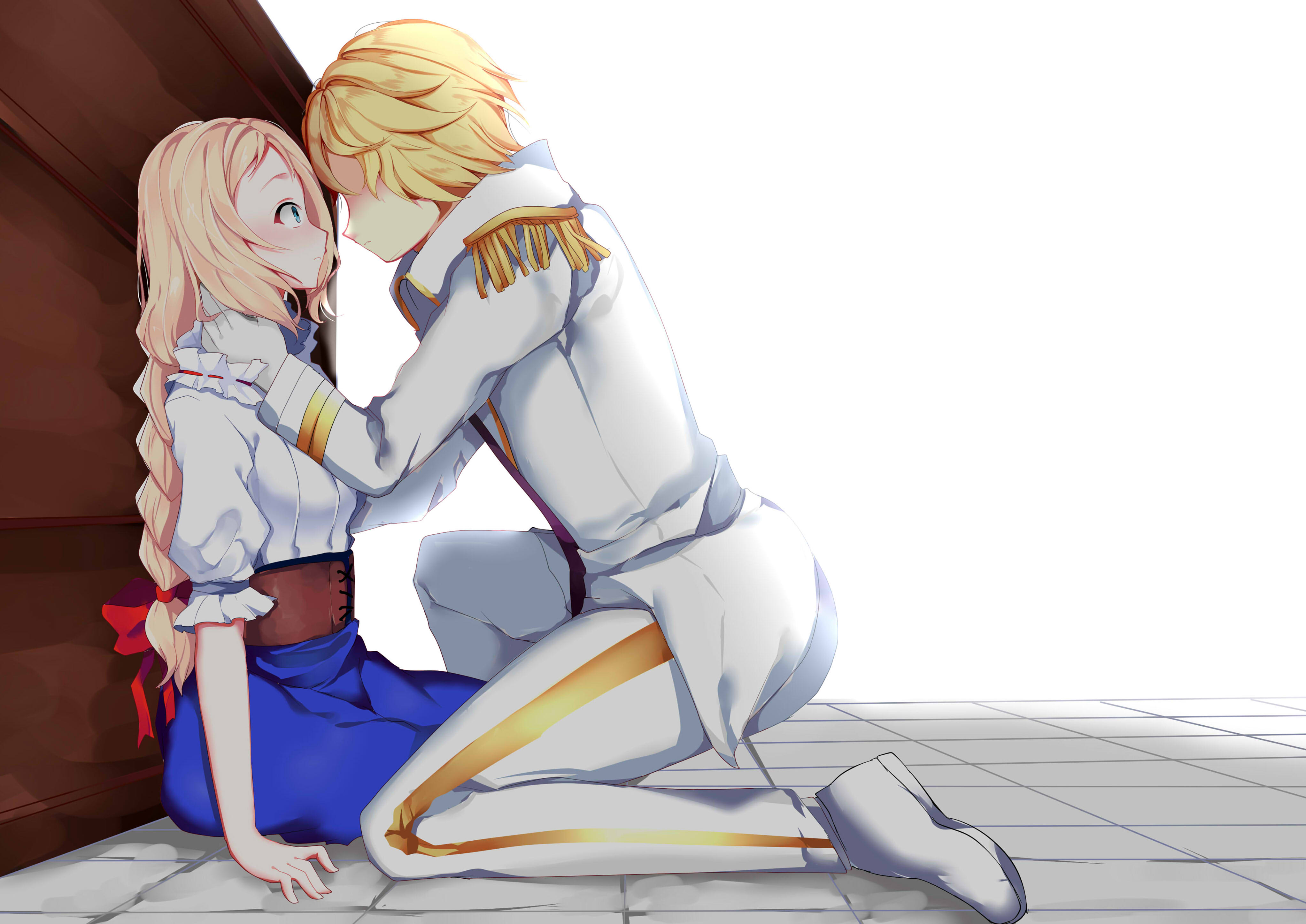 The Player is -not- the protagonist of this story, however.
His/Her judgements affect every character and their actions, like a god that watches everything from above. For this reason, every decision is a tough choice to make.
Your choice will change the story forever!
"If I married all those who said they want me, now I would have so many husbands. All men who stay at this inn immediately fall in love with me..." Elisa
Our visual novel tells the story of Elisa, the beautiful owner of an inn, struggling with the amorous proposals of honorable Knights, high born Princes and rich Merchants. It will be up to the player to decide Elisa's fate, and his choices may even influence her destiny for better or worse.
The Player is not the protagonist of this story. His judgement affects every character and every action, like a god that watches everything from above. For this reason, every decision is a hard one, that will change the story forever.
We started our project knowing that there is a huge number of visual novels out there. We put a huge amount of effort trying into creating something unique.
Our story comes first.
When you sell a visual novel, you sell a story. For this reason we gave storytelling the maximum priority. Taking one of the most successful game trilogy - The Witcher - as an example, our story is inspired by our literature. We chose an eighteenth-century Italian comedy as our starting point.
Art and Music:
Playing a video game, in most cases, is most enjoyable if it is an immersive experience. For this reason we used almost all of our available budget to get high quality art and music.
Choices:
When you read a visual novel without branching choices there is no replayability and the player has no influence on the game. This could be very disappointing. In our story, choices really matter. We want our players to be able to finish our game 3 or 4 times, we want to give them a different story based on the decisions they made.
Customization:
Fixed font, fixed font color, fixed font text-shadow, fixed font weight/size, fixed dialogue window, color and so on... No thanks. We want to give our players the possibility to play the game the way they want. A green font with a red text message? yeah, why not.
We introduced some of these features in our Prequel, even if they are still limited (due to budget distribution). We are aware that our current interface could be a million times better but our Prequel is just our first step. We hope that, thanks to your help, we will be able to get enough funds to develop every aspect of our game to its full potential.
RPG Elements
In our game you have the possibility to unlock items; this feature will open new in-game branches and can influence every character's fate.
Music:
During the development of our game, we put a great deal of effort in the search for a music style which could perfectly fit out fantasy theme, and which would be pleasing to listen to as well. We were lucky to be able to contact the well-known composer Adrian von Ziegler, who agreed to work with us.
Our Prequel
Our Prequel summarizes about 20% of our complete story and features 3 main story branches.
The choices you make take account for the possibility of gaining special items; It's up to you to dicover them and when to use them.
This allows you to influence the outcome of the story in a positive or negative way in specific situations, deciding how the story unfolds.

Of course all of those features will play a much more important role once our story will be available in the future.
You can play our Prequel on Steam too! Here
This is just our first step!
Make our dream come true, help us on Kickstarter!

Hope you enjoy it!