Last Chapter After Releasing And now…
My Game was Failed :D
Steam was much Intense and harsh than I expect.
There were some streamers and reporters who asked for the CD key before the launch, but they didn't even come out when they searched!
In fact, there were fewer than 30 people who bought the game, and the only person who wrote the review was the one who I gave the CD key. Thank you for your positive review.
And I knew that the review that from CDkey was not recorded in the evaluation figures.
I don't want to know this.


Steam's new launch page is not visible from Main page and has quickly disappeared among countless other launch games. It was like the first time I put a Demo on the ITCH!
I spent a year and a half on this game.


I create all of game factor by my own hands.
Even though it's not a huge hit, I hoped it would be a minor but exciting and fun game to at least someone.


My expectations were shattered.
It looks like my one and half years was vanished uselessly and look like nothing left before.
- Nevertheless
When I was grieving in deep frustration and emptiness, there was only one discussion in the steam community.

it said it would be good if I added a description of the skills.
Just Less than 30 people bought it?
Even in this game, 30 people were interested and decided to buy it!
There was someone who wanted to enjoy this game that I made and someone who want to have more fun.
Maybe it's a better idea to give it up here and turn it off, find a different way or think about a new game.
Nevertheless, There are someone who said this game is fun.
I decide to Try one more time harder again.
At that time, someone post one more review.

- Analysis of the current situation
I decided to burn the will, but I needed a way to do that, and I had to find.
First, I needed to analysis the current situation of the Tower of Worth.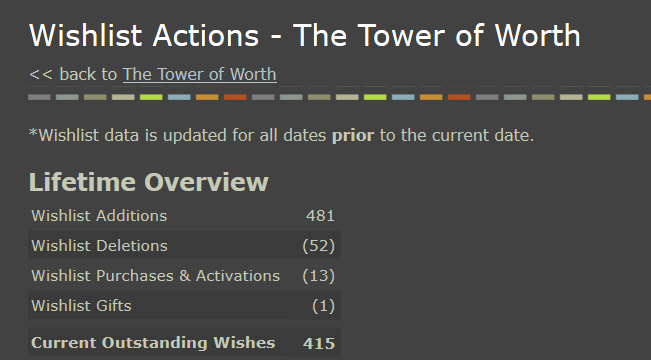 I found one weird part of my current game in Steam About 3-400 people put the game on the wish list!
There was hope that there might be some people who were interested but were still ambiguous to buy.

The Steam Work shows play time statistics for the players who played the game.
And this shows that most players don't play for more than 30 minutes.
- Weak point of The Tower of Worth
The Tower of Worth is a rogueike game that starts from beginning once it's dead.
And the essential thing about all the roguelike games is that every play have a new experience.
I decided to unlock new contents one by one on every time start new game.
Easier Unlocking Ego, New weapon on first boss clear, Various Quest and rewards etc..
By adjusting balance of gameplay and adding new contents, I realized how my game was imperfected.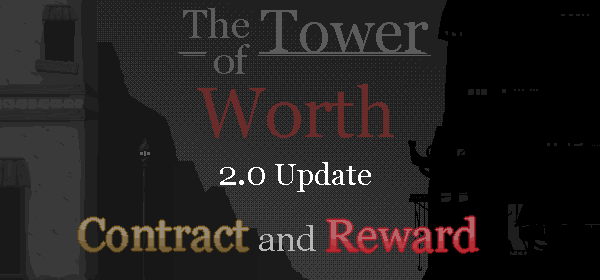 - Marketing Plan
Like I said before, I'm not good at marketing.
But after seeing what happened to the game that was released without any marketing, I couldn't let it go any longer.
I am One man Dev and I need to make marketing by myself.
I've decided to do the best I can right now.
I plan to make postmortem and share my game's story. (yes,this Is it!)
And I decided to be more active in sending CD keys of my game to various streamers.
- The Tower of Worth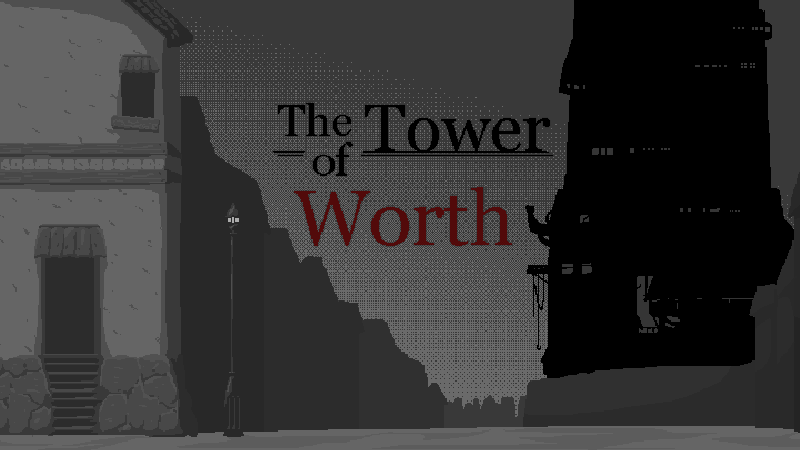 It's a game bought by less than 30 people, and I don't know if it's going to work
Eventually, the game might fail and remain a game that no one cares about, and the two years of hard work might go to waste.
Nevertheless,
I wanted to do everything I could without regret. Some people said it was worth playing in this game, and some people bought it and enjoyed it for a long time, even though they didn't say anything.
Recently, New Update of The Tower of Worth is released.
This is The PostMotem on the game development of two years by a single developer.
And a advertisement about new update. :)
Thank you for reading the long article so far.
Have a good day!