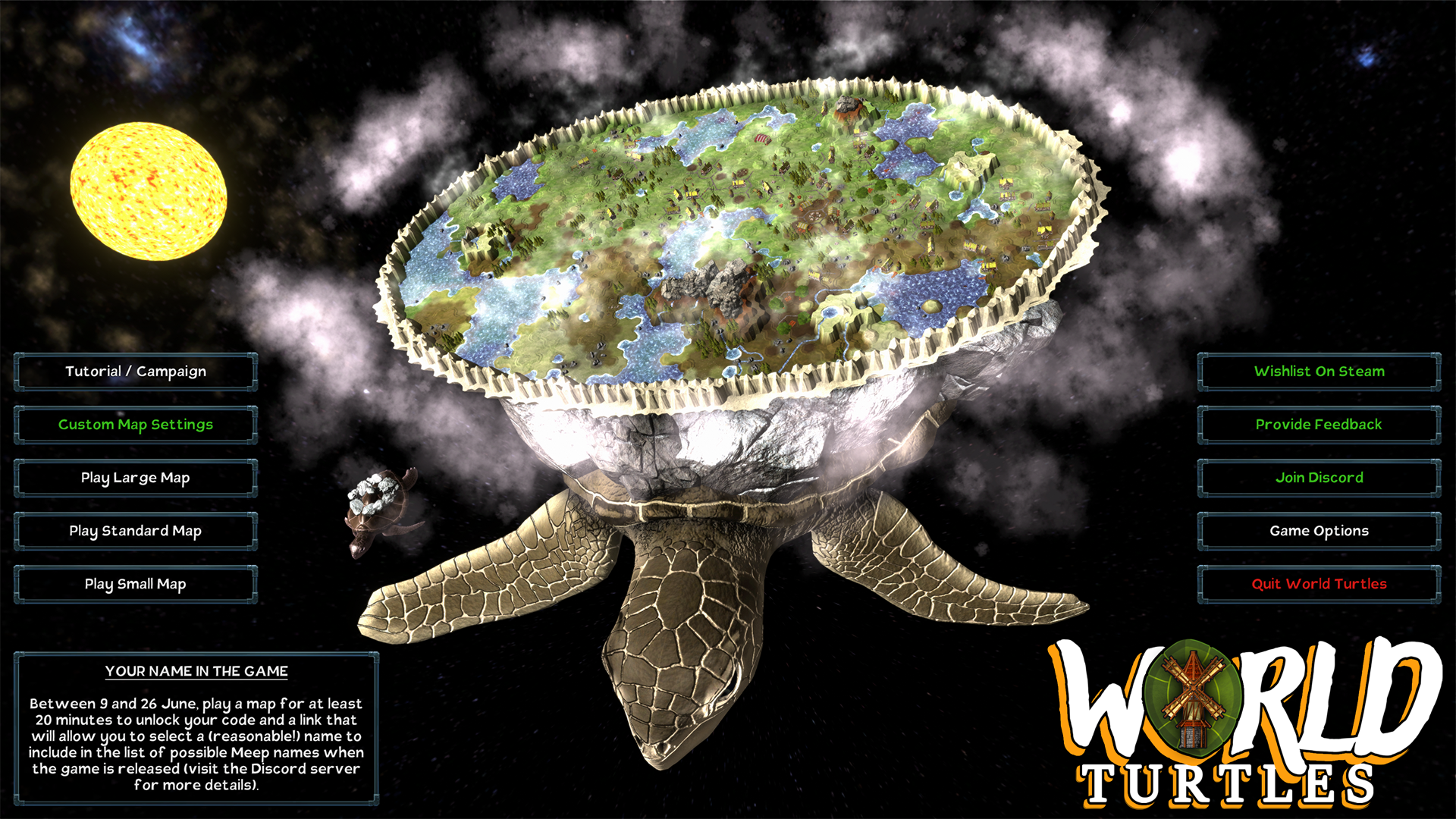 World Turtles is a wholesome strategy game which includes working with the AI realms to interact with the World, the Turtle, and Space itself in a way that ensures the Turtle's, and the Meeps', survival. Will you find peaceful, sustainable means of existing in harmony with your world and neighboring Meeps, rather than heartlessly exploiting or conquering one and all? Will you navigate the forces of nature, learn how they work and harness their power to affect progress without destruction? Will you be a part of the journey?
World Turtles is made by a solo developer, Gideon Griebenow, from South Africa as the main ingredient of the nerdiest mid-life crisis he's aware of. It is the game he's always wanted to make and he hopes you will try out the free demo, made available for the Steam Next Fest, already today!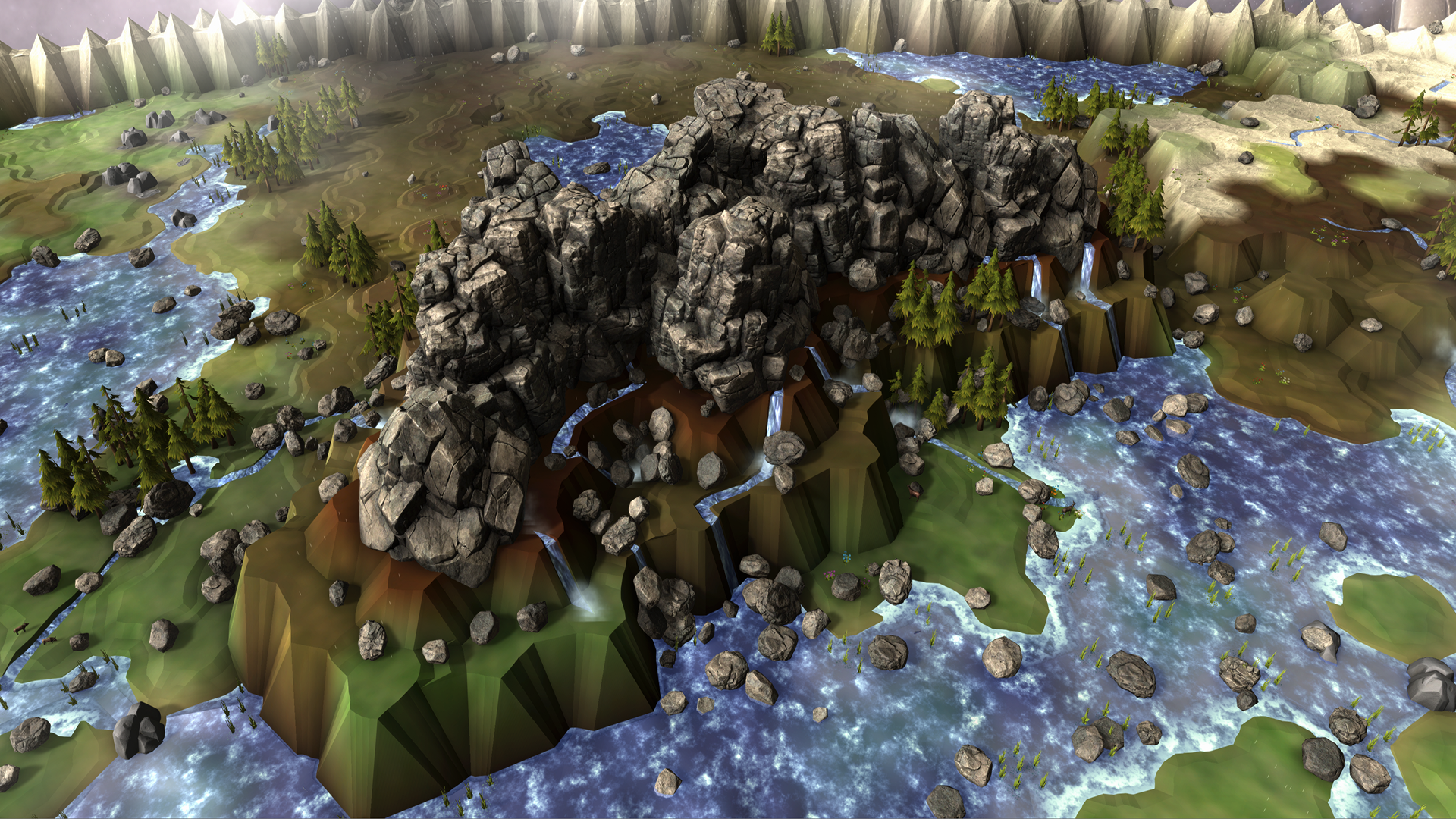 This opens up an exciting opportunity, as a token of the developers appreciation, anyone who plays the free demo for at least 20 minutes between 9 and 26 June will be allowed to add a name to the list from which the Meeps select their names when the game is released. Links, unlock keys and further information will automatically be provided by the demo as soon as 20 minutes have elapsed.
"Except for launch day itself, the Steam Next Fest will be the biggest event in my game's life cycle. With thousands of people watching me stream live and visiting my game page in one week, it's the perfect opportunity to reach loads of potential real-world Meeps. It's incredibly exciting to experience this dream becoming a reality!", says Gideon Griebenow, All-Round Tinkerer of Re: cOg Mission.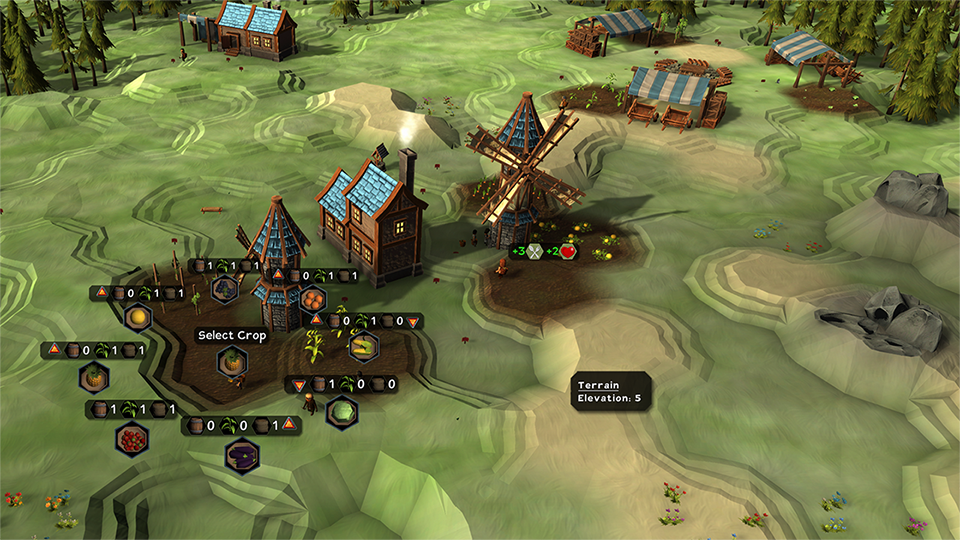 The game beat out around 5400 other games to win the #PitchYaGame Industry Pick in June of 2021. Support in terms of wishlists and community feedback has been steadily growing so be sure you take part today.
World Turtles will be available on Steam in August - be sure to try out the Next Fest Demo and put it on your wishlist today to keep up with the progress and soon coming release. Also remember to play the demo from 9 June in order to get your name in the game upon launch!

For more information, please visit: Worldturtles.com<

Or check the social media channels:
Subreddit: Reddit.com
Discord: Discord.com
YouTube: Youtube.com
Twitter: Twitter.com
Instagram: Instagram.com
Facebook: Facebook.com

About Re: cOg Mission:
Gideon Griebenow, Re: cOg Mission's solo developer, joined the game development party quite late in life after obtaining a PhD in Credit Risk Analysis, spending 10 years in that arena and subsequently founding his own consultancy business. And then, three years later, he watched a Unity tutorial, and World Turtles slowly but surely took center stage, until taking over completely. What he finds most appealing about game development is also one of the hardest things about it: the extensive variety of skills, knowledge, experience and involvement required to bring everything together into a meaningful, enjoyable whole that can teleport you to somewhere else for a while. There's certainly no room for being disinterested!